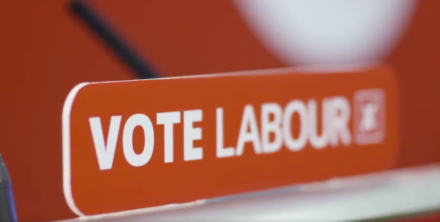 "Our members are sovereign." This is what John McDonnell said during the last leadership contest, and he was right. Our members are the party, and I am standing for the NEC to reflect the views of the membership in all our diversity.
It was our members who made a decisive break with the slow decline of democratic socialist parties that has seen our sister parties in France, Germany and Italy slump to record low shares of the vote. I was proud to back Jeremy in 2015.
It was our members who stayed the course when a section of the Parliamentary Labour Party panicked in 2016, and who went out and recruited more working people to our movement. I was proud to back Jeremy in 2016.
It was our members who knocked on doors, ran phone banks and posted leaflets in their tens of thousands and, despite the sneering from those who supposedly knew better, robbed this brutal government of its majority. I was proud to stand as the parliamentary candidate in my home CLP and get the highest ever vote share for Labour, while also helping candidates in marginals across the country.
We now stand on the brink of government, as the largest party in Western Europe. Labour's NEC will make crucial decisions over the next two years on the future of our party, and through that our country. We must ensure as members that the people we send to it have the judgement to make the right decisions for now, without being bound by the dogma of ten, twenty or thirty years ago.
I will be responsive to members, and with colleagues ensure detailed and timely reports of matters discussed at the NEC, so members are aware of what is going on and may judge us accurately on our record.
A colleague has claimed on LabourList that the party is, like himself, "too white, southern and middle class". As a northerner of Asian heritage, who came to the movement through working retail, I might agree. And part of the reason I am running for the NEC is that the members' reps should represent the diversity of Labour voters. Our diversity is our strength, and no community should feel our party and its power structures are not for people like them.
I believe it is up to Labour members to determine who has the privilege of standing for office with the Labour rose by their name, and the Labour machine at their back. They have the right to grant that privilege, and they have the right to take it away.
Above all, I believe we need to win. I want a majority Labour administration in my town and in Westminster. I helped found Stockport Momentum, a superb local group of Labour members. In 2016 we used the passion and enthusiasm of our new and bigger membership to help wrest control of Stockport Council from the Liberal Democrats and install a Labour minority administration. This year we made further advances, overturning a 25-point Lib Dem lead in Cheadle Hulme North to win the seat for the first time. Progress can, and is being made, and I want to ensure the NEC approaches the next election, whenever it comes, with the correct attitude and strategy, so our members and voters are given the tools, training and above all the belief that we will win.
If you believe in a member-led Labour Party aiming for government, please vote for me and my colleagues Yasmine Dar, Huda Elmi, Rachel Garnham, Ann Henderson, Jon Lansman, Claudia Webbe, Darren Williams and Peter Willsman. Let us build a socialist Britain.
Navendu Mishra is a Labour and Unite activist standing for Labour's NEC.
More from LabourList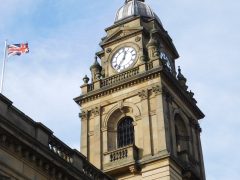 Comment
Left-wing Labour organisation Momentum ushered in a new dawn this weekend, with Gaya Sriskanthan and Andrew Scattergood succeeding…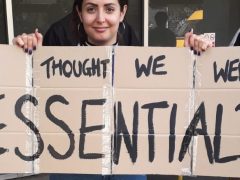 Comment
The pandemic has forced us to evaluate how we think about work, what is and isn't essential work,…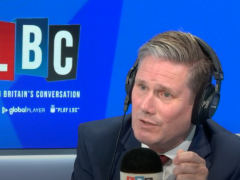 News
Keir Starmer has told an LBC caller who raised concerns over his recent comments on the Black Lives…