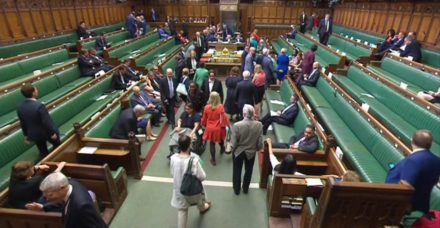 Labour MP Naz Shah was forced to vote in a wheelchair today after Tory whips refused to follow parliamentary convention.
Whips customarily 'nod through' ill MPs who are not well enough to vote in the lobby. But in a crucial Brexit vote this afternoon, Conservatives chose to "play dirty" in the words of one Labour source.
As Shah was wheeled into the Chamber with a sick bowl on her lap, Jeremy Corbyn and other Labour MPs expressed concern about her wellbeing. The MP for Bradford West has been in hospital this week and was still wearing a hospital bracelet.
Shah, who was being assisted by a parliamentary colleague, tried but was not able to get past the clerks' table in the House of Commons. She had to be wheeled back so she could access the lobby through another door.
The situation was described as "inhumane" by Labour frontbencher Dawn Butler and John Prescott branded it "shameful".
The truth is the Tories refused to nod her through. This is inhumane treatment. No other workplace would condone this type of working practice. Parliament needs to modernise.

In addition if we had a kinder government…. [insert phrase]https://t.co/Q7WFUYHwma

— (((Dawn Butler MP))) (@DawnButlerBrent) June 20, 2018
In all my years in Parliament – even in the 1970s – I have NEVER seen this. This is absolutely bloody shameful.
I trust Labour MPs will be disgusted by these desperate and heartless Tory tactics, vote against the Government and back the meaningful vote. https://t.co/4OLNNUfttJ

— John Prescott (@johnprescott) June 20, 2018
Journalists also called it a "sad sight" and "not a good look", while many remarked that it harked back to parliamentary behaviour in the 1970s.
Ultimately, Theresa May defeated Tory Remainer rebels for a second time and Dominic Grieve's 'meaningful vote' amendment to the EU Withdrawal Bill failed to pass. Grieve voted against his own amendment.
The Times' Sam Coates pointed out that Shah voted after the government had defused its backbench rebellion, and tweeted: "I don't see why Tory whips couldn't be more tolerant".
More from LabourList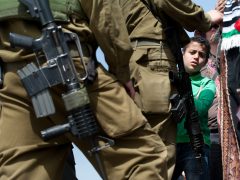 Comment
Before I was elected as a Labour MP, I worked for the Youth Service in Wales. The Welsh…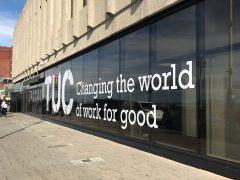 News
Analysis published by the TUC has found that extending statutory sick pay protection to all workers, by removing…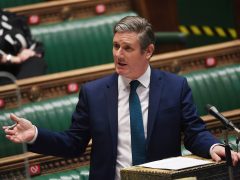 News
Matthew Doyle, a former press spokesman and adviser to Tony Blair, has been appointed as Keir Starmer's interim…