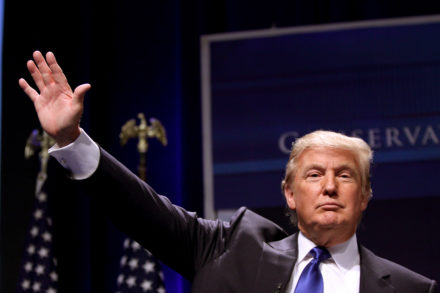 Did you know that the UK, Europe and Canada are threats to the USA's national security? Of course you didn't, because no one seriously thinks that apart from the current occupant of the White House. Yes, President Trump has decided that the national security risk posed by steel made in the European Union, Canada and Mexico is enough to warrant the introduction of tariffs on steel imports from some of the US's strongest historic allies.
He has outrageously used a review carried out under the 1962 Trade Expansion Act as his justification, completely subverting the basis on which the Act was introduced. Upon signing it, President Kennedy said: "This Act recognises, fully and completely, that we cannot protect our economy by stagnating behind tariff walls." As so often, Trump's methods and decisions are misguided, misinformed and just plain wrong.
As of this morning, steel imports will now be subject to a 25 per cent tax, with 10 per cent levied on aluminium. This is despite strong opposition from across the political spectrum in the US, and the promise of retaliation from the EU, Mexico and Canada.
These retaliations could instigate the kind of trade war that President Trump has declared easy to win, but one that most people expect will hit global growth and jobs. And this is part of a global picture where Trump, keen to increase turbulence where he can, is already engaging in trade skirmishes if not yet an all-out trade war with China.
Before today, UK steel was exempted from these tariffs as part of an exemption secured by the EU, not the government. And it is as part of an EU bloc that the UK has the best chance of over-turning these tariffs, which just reinforces why it is so important for the UK to be part of a full customs union with the EU after Brexit.
How does the implementation of these tariffs validate the government's approach to the Trump presidency? They don't. It's fair to say that Theresa May and her team haven't covered themselves in glory. Let's not forget, it was only a few weeks after Trump became president that the Prime Minister was offering him a full state visit, subsequently and repeatedly postponed as Trump realised the size of the protests against him would dent even his over-sized ego.
Just last month, Boris Johnson went to Washington to urge the Americans – on TV, not even in a meeting – to refrain from walking out on the Iran nuclear deal. Unsurprisingly, he failed, demonstrating once more just how much influence the government has over the Trump team. Members of the government can talk all they want but surely now they must be realising that no one is listening.
It's bad enough that we have a weak government with no influence, but Brexit leaves undoubted question marks on our future global reach and standing. The Brexiteers who are sabotaging our global influence extoll the virtues of being able to stride boldly away from the EU, with the promise of free trade deals with new partners dangled as the prize.
And who is their number one target for a trade deal? The US, whose president views our industries as a threat to national security, who fundamentally does not believe in free trade and who is slapping tariffs on key allies without any concern as to their impact on jobs and prosperity across the world. Still, doubtless the fantastic Mr Fox who described the tariffs as "patently absurd" will be able to single-handedly persuade the President that his political views are all wrong.
It's clear that we have more global instability on the horizon so long as the White House retains its current occupant. It is therefore completely short-sighted and damaging for the government to pursue the hardest of hard Brexits, jeopardising our relationships with our own allies and putting so much trade and business at risk. And if the government's vision of Brexit is based on a forthcoming trade deal with a regime that view our products as a national security risk, it's time for them to think again.
These tariffs, and the trade war that may well follow, is catastrophic news for workers on both sides of the Atlantic. As an MEP whose constituency includes the steelworks in Corby, I know all too well how important this industry is to communities across the UK. I'll be working closely alongside trade unions and with European partners to try and make progress and get rid of these tariffs so that our industries are not penalised in this unfair way.
Rory Palmer is Labour MEP for the East Midlands and a member of the European Parliament's delegation for relations with the United States.
More from LabourList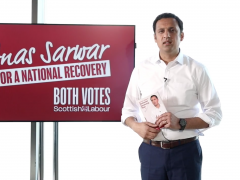 News
Scottish Labour leader Anas Sarwar has warned the 'Progressive Britain' conference today that his party's performance on May…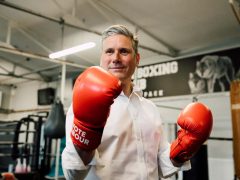 News
Keir Starmer has declared that Labour must "change our party to change Britain" and made the case that…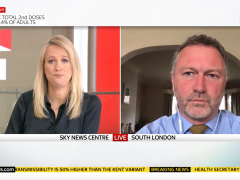 Video
Sophy Ridge on Sunday Shadow Communities and Local Government Secretary Steve Reed backed the easing of Covid restrictions…