On Monday MPs will be voting on whether or not to approve the building of a third runway at Heathrow. Supporters of expansion make a number of claims of the benefits to the UK regions, to the national economy and to international trade that expanding Heathrow will bring, but recent government data and the March report of the Transport Select Committee undermine those claims.
In a LabourList piece on Monday, my colleague Ian Murray MP made a case for Heathrow expansion based on old data and untested assumptions. I shall address his points head on.
Whilst Ian is correct that no new runway has been built in the South East since the 1940s, this ignores the available capacity at major regional airports around the country. Indeed, Manchester airport has recently announced the launch of direct flights to Africa and India. Even with one runway, Gatwick is increasing their long-haul international destinations to 50. Evidence indeed that the hub airport model is being superseded through the preference for direct point to point flights by passengers and businesses, helped with the roll-out of ultra long-haul planes.
A third runway at Heathrow will not deliver up to £17bn of economic growth for Scotland. This claim is based on the upper estimate of economic benefit – £147bn spread over 60 years – included in the 2015 Airports Commission (AC) report and excludes the costs of expansion.  The DfT have revised this upper estimate to around half that originally claimed.
In the long run, a second runway at Gatwick brings higher net public value and entails lower risk than Heathrow according to updated analysis issued by the government two weeks ago, which shows that Heathrow could actually be a net economic dis-benefit over 60 years. These figures also don't monetise the project's environmental impacts.
There is a similar tactic at play on the jobs figures and regional links. The 16,000 jobs figure for Scotland is again taken from the AC report and has also been revised down by the DfT so that at best the figure is 8,000, or just 133 jobs per annum for the next 60 years. Moreover, the DfT itself suggests that many of the jobs created by the proposed expansion are not new jobs but simply jobs displaced from other parts of the economy. The DfT's analysis shows that the majority of the jobs created by 2030 will have disappeared by 2040. Most passenger growth will be out-bound leisure and transfer passengers, offering little direct benefit to the UK economy, and taking potential visitors away from the UK's tourist destinations.
Promises that with Heathrow expansion every region will get more flights are simply not true. Expansion delivers more intense use of existing routes, rather than growth in new destinations. The DfT's own figures published in their 2017 UK aviation forecasts show that although growth is predicted whatever happens at Heathrow, if a third runway is constructed regional airports would have 161,000 fewer international flights each year. Without government subsidy, regional links to Heathrow will not grow, and many are already at risk, shown by the cut of half of the Lees/Bradford flights to Heathrow this summer. At most only one airport per region will be protected but government has been reluctant to provide MPs representing affected areas with any detail.
Ian states that the environmental concerns have been addressed yet is not able to substantiate this claim. The Transport Select Committee's report on the third runway proposal said insufficient weight had been given to environmental, health and community impacts by government. The TSC made a number of recommendations, which the government has either ignored or shifted responsibility onto Heathrow on issues such as air quality and surface access.
Meanwhile Heathrow have been saying that expansion can be achieved without increasing vehicular – the inevitable traffic growth, not only from passengers in private cars and taxis, but the additional cargo, staff and flight servicing. New western and southern rail access to the airport have long been needed to address Heathrow's current transport pressures let alone the demand a 47 per cent increase in passengers a third runway will bring. Yet both have yet to receive any funding commitment from government. Any such contribution from the public sector would further reduce the available capital for investment in infrastructure projects outside of London and the South East. The NPS provides no costings for surface access improvements required with a third runway and remains silent on the size of the financial contribution that will be required from government.
On air quality, the government has failed to show that Heathrow expansion will not delay compliance with legal limits or push London into non-compliance if legal limits have previously been met.
Heathrow is perhaps the UK's greatest carbon emitter, and expanding it would require growth at other UK airports to be curbed and probably other economic sectors so as to remain within the UK's carbon cap.
The Transport Committee concluded that 325,000 people would be newly impacted by significant noise pollution and recommended that the noise modelling be updated to reflect a full range of flightpath scenarios, noise metrics and thresholds. The NPS does not include this recommendation despite the fact that the communities blighted by noise pollution deserve truly world-class mitigation today – not a decade or more after a third runway has opened, which is what communities around Heathrow currently face.
Labour's four tests (set in December 2015) on airport expansion in the South East are that any proposal must:
meet the UK's capacity demands;
not breach noise and air pollution obligations;
allow the UK to meet its climate change targets in their entirety,
support growth across the whole country.
Both government data and the Transport Committee show that Labour's four tests cannot possibly be met and that few of Heathrow's claims about expansion stack up. Under questioning two weeks ago Transport Secretary Chris Grayling would not respond to the challenge that the taxpayer will be underwriting any costs incurred by Heathrow should a third runway falter or cost more than anticipated.
It has become increasingly evident that the government is supporting a scheme that is the most expensive and complex to deliver, carries the highest financial and planning risks, has the most destructive environmental impact and inflicts significant blight from noise and air pollution on the largest number of people. The case for expansion at Heathrow has crumbled – and this is based on the government's own evidence.
Ruth Cadbury is MP for Brentford and Isleworth.
More from LabourList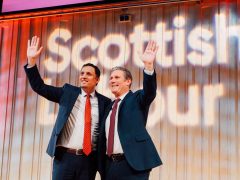 Daily email
Rutherglen: Will Labour win – and would it really signal Scottish revival? Starmer is hitting the campaign trail…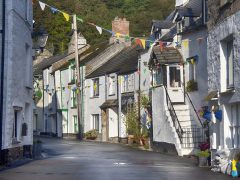 Comment
Labour has promised a 'Take Back Control Bill' in the first King's Speech. Aimed at England, it must…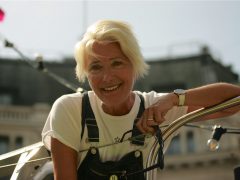 News
Almost 100 climate activists, experts and campaigners from around the world have written to Labour leader Keir Starmer,…