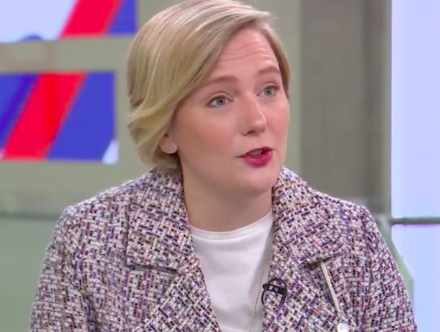 Sajid Javid is today being urged by abortion reform campaigners led by Stella Creasy to be an "ally" to women and allow MPs to vote on decriminalising abortion across the UK. So far, the new Home Secretary has not offered any comment on abortion rights in Northern Ireland. That is despite the policy area coming under his remit, and even after Theresa May finally gave her view last week ("I believe that a woman should be able to access safe, legal abortion") and confirmed that any Commons vote on abortion would be a free vote.
Northern Ireland's restrictive abortion laws have been accorded overdue attention following the Irish referendum, which saw a two-to-one majority in favour of overturning its own ban. Labour MP Stella Creasy, who co-ordinated the amendment last year that gave Northern Irish women access to free NHS abortions in England, has pointed out that a rape victim seeking abortion risks a longer prison sentence than her attacker.
The Prime Minister argues that this is a devolved issue: her "preferred option" is that the matter is "dealt with and addressed by those people who are elected politicians in and elected as accountable politicians in Northern Ireland". But it's clear that women can't wait for Stormont to resume power-sharing, or for a UK general election to produce a non-hung parliament.
Today campaigners are calling on Javid to bring forward the Domestic Abuse Bill, which recently ended its consultation period, and allow MPs to vote on the repeal of sections 58 and 59 of the Offences Against the Person Act 1861. If voted through, this would decriminalise abortion across the UK. Creasy said: "We've waited 150 years for modern abortion legislation, now we're asking him not to make us wait more than 150 days for change. He's the man who can make that happen."
Crucially, although led by a Labour MP who has consistently campaigned on this issue, this is a cross-party initiative – showing how important it is to have women in positions of power. It's true that female Tory MPs call themselves feminists yet proceed to vote through austerity policies that hit women hardest. And it's true that substantive representation is more valuable than nominal representation. But today 40 MPs from across the House have pledged to push the Home Office on this matter, including Conservative women.
Until we elect a Labour government, only Theresa May has the power to put women's lives before her deal with the anti-choice DUP, which means it's the support of MPs such as minister Penny Mordaunt, equalities committee chair Maria Miller, Amber Rudd and Justine Greening that makes the difference. This is a stark reminder that on the parliamentary road to women's liberation, cross-party work is essential.
Sienna @siennamarla
Sign up to LabourList's morning email for everything Labour, every weekday morning.
More from LabourList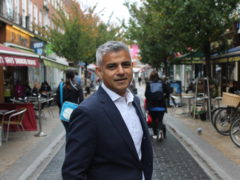 News
Labour incumbent Sadiq Khan has been re-elected in the London mayoral contest that turned out to be significantly…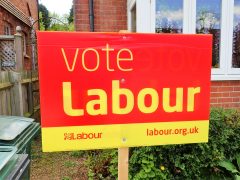 News
The Conservatives have made gains in the North of England in the May 6th elections but suffered defeats…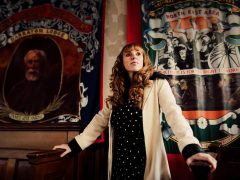 News
Deputy leader Angela Rayner has been sacked as Labour Party chair and national campaign coordinator in a bold move by…