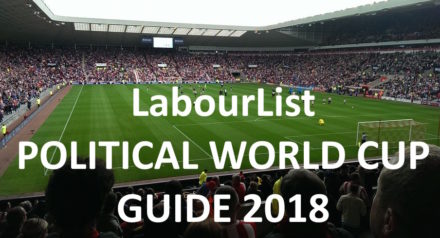 When the Group Stage of the 2018 World Cup began, we had 11 teams from countries with democratic left governments, 12 from democratic right countries, three democratic centre, four authoritarian right.
The democratic left and democratic right have both lost five teams as we move onto the next stage, leaving the left with six representatives, and the right with seven – plus, in Russia, an authoritarian right wing team too. Authoritarian regimes elsewhere struggled: Saudi Arabia, Egypt and, in surprisingly heartbreaking fashion, Iran all failed to progress. The democratic centre still has two of its initial three left in the tournament (Switzerland having been shifted from left to centre after consultation readers).
This is a drop for the left from this point in the 2014 World Cup, when nine progressive nations made it to the last 16. However, we still ended with a right-wing nation, Germany, lifting the trophy. Although, curiously, I don't seem to have them on my list this time.
Of the traditional favourites left in the tournament to win, two (at a push) are from the left: Brazil and possibly Argentina. For the left, Spain and Portugal fly the red flag, while centrists' hopes rest with France. Of the dark horses, the left probably only has Mexico (whose government only counts as left due to its membership of Socialist International), while the right has Croatia, Belgium and, go on then, England.
What do we know about the Quarter Finals? We know that at least one representative of the left will be there, as Uruguay and Portugal face each other on Saturday 30 June. Two right-wing countries are also guaranteed a place in the last eight, out of Croatia, Denmark, Japan and Belgium.
Some concern was raised about the placing of England's opponents, Colombia, as a left nation, given they have just elected a conservative as the next president. However, Ivan Duque Marquez, of the right wing Democratic Center party, doesn't take office until August, so we stick with the Social Party of National Unity's Juan Manuel Santos (although he is a centre-left liberal rather than socialist).
Only three of the upcoming games are straight left versus right matches (Spain v Russia, Brazil v Mexico and Colombia v England), but if results go the right way, it's possible that each of the four Quarter Final games could see left-wing countries take on right-wing ones. Meanwhile, there is only one way to see a left versus left game in the quarters, and thus guarantee a left team in the Semi Finals: if Sweden beat Switzerland and Colombia beat England.
Democratic centre France v democratic right Argentina – 3pm, Saturday 30 June
Democratic left Uruguay v democratic left Portugal – 7pm, Saturday 30 June
Democratic left Spain v authoritarian right Russia – 3pm, Sunday 1 July
Democratic right Croatia v democratic right Denmark – 7pm, Sunday 1 July
Democratic right Brazil v democratic left Mexico – 3pm, Monday 2 July
Democratic right Belgium v democratic right Japan – 7pm, Monday 2 July
Democratic left Sweden v democratic centre Switzerland – 3pm, Tuesday 3 July
Democratic left Colombia v democratic right England – 7pm, Tuesday 3 July
More from LabourList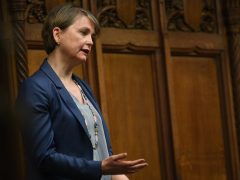 News
Yvette Cooper has become Shadow Home Secretary, Wes Streeting is the new Shadow Health Secretary and Jonathan Reynolds…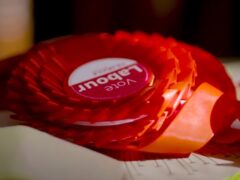 Comment
Membership of the Labour Party matters. At its best, it brings activists identity, community, fulfilment and friendship. But…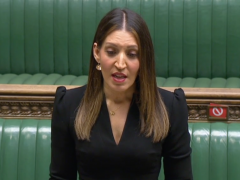 News
The spread of the Omicron variant in the UK is a "reminder that no one is safe until…