You'd be forgiven for thinking the Labour Party can be divided simply into the two camps that tend to dominate our internal affairs discourse. For the current NEC elections, on the left, there's Momentum with Campaign for Labour Party Democracy (CLPD) and Centre-Left Grassroots Alliance (CLGA), and towards the centre, Progress and Labour First. But there is a growing number of middle-of-the-road members paying their annual subs, socialists appreciative of the leftward shift catalysed by the consecutive elections of Jeremy Corbyn yet loyal to neither slate and looking for a broad, pluralist left. In this year's NEC elections, this group is presented with a highly appealing option in Ann Black and Open Labour.
Formerly the NEC chair and head of the disputes panel, and currently the National Policy Forum chair, Black's non-factional bid for re-election to the NEC has been launched without the support of either key slate. This marks a change, given that Black had previously stood on the left slate before being (falsely) accused of supporting the exclusion of new members in the 2016 leadership election, and subsequently being removed.
Instead, she now stands independently on a decisively proud record of commitment to socialist policies and party democratisation. She has the respect of individuals from all parts of the party, which shouldn't come as a surprise. She spoke truth to power throughout the New Labour years, opposing privatisation, the Iraq War and the centralisation of power; she fought for the extension of one-member-one-vote elections to different parts of our party and secured increased funding for CLPs. When some opposed Corbyn's automatic inclusion on the 2016 leadership election ballot, Black voted for his inclusion, giving members a say.
With the political backing of only Open Labour – an impressive group that, since renewing its strategic aims, is emerging as a directional and potentially influential section on the left of the party, calling for diverse, tolerant socialism – Black stands distinguished as a formidable, experienced candidate able to represent large swathes of our membership and to build a broad, radical left where the two main factions cannot do this alone.
Although Momentum and Progress can be applauded for offering cohesive and consistent choices to some members in line with their values, this duality inevitably means that complex issues are condensed and independent thought is limited to parameters set by those leading the factions.
And what about those members who I spoke about earlier, socialists who may not be factionally engaged? We are a democratic socialist party of over 500,000 members, and many of us don't relate entirely to a faction. There are valid criticisms of the dominant left and centrist wings of the party – and this doesn't amount to rejection of them completely, or their contributions.
Without outspoken, independent socialists like Ann Black on the NEC, a large section of our party risks being deprived of representation. There is a reason that turnout in our internal elections is consistently so low. Debate is restricted and voting options are few. Members are expected to pledge allegiance to one of two factions, which do not represent plurality and breadth of opinion.
This can change. An organised, diverse left in the Labour Party is emerging and this is why the activity of Open Labour and activists like Ann Black is so important. As we debate our future relationship with Europe and how to rebuild Britain after eight years of Tory destruction, we should realise that our future lies in the enfranchisement of as many activists as possible – not just those who are factionally engaged. I genuinely look forward to using one of my votes to re-elect Ann Black to our NEC.
Luke Hurst is Co-Chair of Leeds Labour Students.
More from LabourList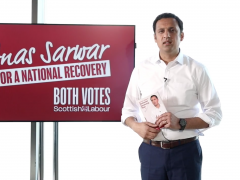 News
Scottish Labour leader Anas Sarwar has warned the 'Progressive Britain' conference today that his party's performance on May…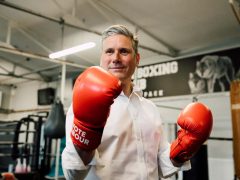 News
Keir Starmer has declared that Labour must "change our party to change Britain" and made the case that…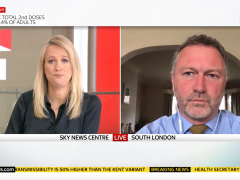 Video
Sophy Ridge on Sunday Shadow Communities and Local Government Secretary Steve Reed backed the easing of Covid restrictions…