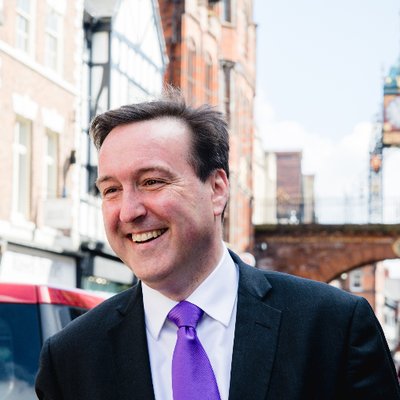 After nearly a decade of austerity, falling wages and lower living standards, Theresa May finally caved into mounting political pressure and pledged to scrap the public sector pay cap last year. As usual, things were not as they seemed with that Tory promise. In the NHS, for example, any increases were linked to increased productivity in a service already stretched beyond the limit.
For our hard-working civil servants, it was clear that the pledge was even emptier. Having callously lifted the hopes of hundreds of thousands of civil servants who have faced a barrage of job cuts, pay restraints and ever-increasing workloads, the reality was altogether more brutal.
Civil servants and those working in related areas for the UK government are yet to receive a pay rise above 1%. To treat workers who collect our taxes, support our prisons and assist our police force in this way is contemptible. As Labour's shadow civil services minister, I am proud to speak up for them and raise their case in parliament.
When it comes to the civil service, Tory ministers have put a cap on overall pay increases of 1% and have said any increase must come from existing departmental budgets. In other words, a pay rise will be likely funded by other colleagues losing their jobs, if it comes at all.
Startling figures show that 70% of Department of Work and Pensions staff have experienced financial difficulty in the last 12 months. Even more concerning is that 40% of DWP staff are in receipt of tax credits. How is it that we find ourselves in a situation whereby civil servants are so poorly paid that they are having to claim for the very same social security payments they administer?
The backdrop to all of this is the pernicious Tory mantra that has been so prevalent in our society for the past decade: that austerity is an economic necessity rather than a political choice. As I said in a Commons debate on public sector pay at the beginning of last month, it was not public sector workers who created the financial crash, but they are the ones who still have to live with the burden of it. While this government continues to prevaricate on the global financial crash and those responsible, it is our dedicated civil servants who are paying the price.
The austerity agenda, to which this government is inextricably wed, is not only cruel and unfair but economically misguided. Increasing the wages of public sector staff means more money in their pockets to spend on goods and services and the money spent is fed back to the government in the form of taxes. Equally, paying staff poverty wages who then have to rely on tax credits and other social security payments only adds to the burden on taxpayers. Any increase in civil servants' pay will be spent in this country, not salted way offshore as would happen to the tax cuts given to the super-rich 1%.
Within the civil service there are over 200 separate pay negotiations and this means that progress on the issue of pay has been incredibly slow. That is why Labour has pledged to re-introduce national pay bargaining. We believe that this is the best and only way to ensure the thousands of civil servants who work in a wide range of government departments are able to have more constructive industrial relations.
All things considered, it should come as no surprise to anyone, not least the government, that the biggest civil service union, Public and Commercial Services Union (PCS), is balloting its 125,000 members for strike action. On average, PCS members have seen their pay down by £3,400 per year in real terms and have seen their workforce decimated with 180,000 worth of civil service job cuts. They must be at the end of their tether. 
If industrial action were to go ahead, those most affected would be the people who rely on so many of these services. But the disdain with which the unions have been held and the lack of engagement from the government means that the buck must stop with them.
It is high time this government did what is right for our hardworking civil servants: start listening to them and give them the genuine pay rise they deserve. It is the just thing to do both morally and economically and I will continue to vociferously make these calls in parliament.
Chris Matheson is MP for the City of Chester and shadow civil services minister.
More from LabourList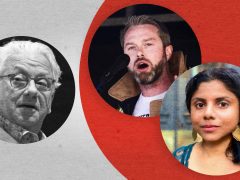 News
Labour left organisation Momentum has replaced co-founder and former chair Jon Lansman with a firefighter and a climate…
Comment
In the week when we celebrate the 75th anniversary of Clem Attlee leading Labour to victory on July…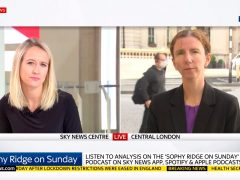 News
Ridge on Sunday Anneliese Dodds discussed the upcoming summer statement from the Chancellor and called on the government…