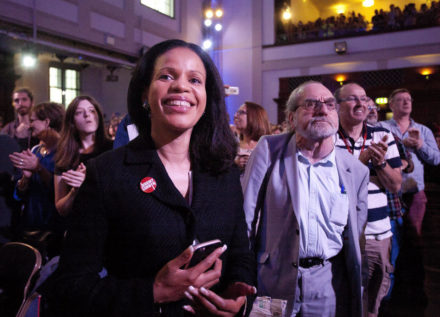 Today Claudia Webbe was elected chair of the disputes panel and will oversee Labour's disciplinary cases.
Webbe, an Islington councillor and close ally of Jeremy Corbyn, sits on Labour's ruling national executive committee (NEC) as a CLP representative. She is standing for re-election to the NEC again, backed by Corbynite groups Momentum and the Campaign for Labour Party Democracy (CLPD), after failing to win the parliamentary selection race in Lewisham East.
The previous chair, Christine Shawcroft, stood down from the position and subsequently from the NEC entirely after a leaked email revealed she had sent an email backing a party member who had recently been suspended over alleged Holocaust denial.
Richard Angell, director of Corbynsceptic group Progress, commented: "Claudia's chairing of Labour party conference allowed antisemitism tropes to be uttered unchallenged at last year's event in Brighton.
"Her chairing of the disputes committee will need to be remarkably different for this appointment to give the Jewish community the confidence it needs in Labour. This feels like a step backwards."
But Angell's comments were rebutted by others in the party, who emphasised that the chair of disputes doesn't set the agenda for meetings and rarely casts a vote.
A Labour source said: "Obviously chairs of conference sessions are not responsible for what is said by delegates, and it was in this session that conference overwhelmingly approved a rule change to strengthen party rules on tackling antisemitism and all forms of prejudice.
"Claudia is a highly respected and experienced member of the NEC and a longstanding party member, councillor and council cabinet member, who has championed equality and diversity issues within the party."
Webbe was proposed as chair by Pete Willsman and seconded by Jon Lansman, LabourList understands. She stood unopposed and the decision to elect her as chair was unanimous.
The NEC has been discussing disputes since 10am today in a meeting that is likely to go on for several hours. Members are hoping it does not overlap with the England game that starts at 7pm, but they are not feeling optimistic.
There is thought to be over 70 cases to discuss as local elections stopped a meeting being held in May, and the NEC will have to add an extra meeting to make up for lost time. The cases being considered include that of Jared O'Mara, who will now be readmitted rather than expelled from the party. The MP had the Labour whip suspended following revelations of misogynist and homophobic comments he had made before being elected to parliament.
This afternoon the NEC decided that O'Mara will be given a warning and required to undertake training. However, it is thought likely that there will be moves by the local party to deselect him as the parliamentary candidate for Sheffield Hallam.
More from LabourList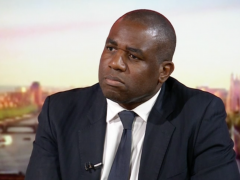 News
Sunday Morning Shadow Foreign Secretary David Lammy rejected the suggestion that Labour would enter into an electoral pact…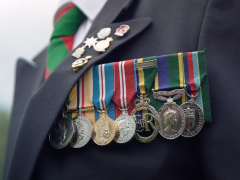 Comment
The first duty of any government in the UK is to protect our nation and its citizens. Whether…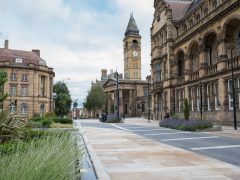 Comment
Labour won a historic by-election in Wakefield, our first such victory since winning Corby in 2012. This success…