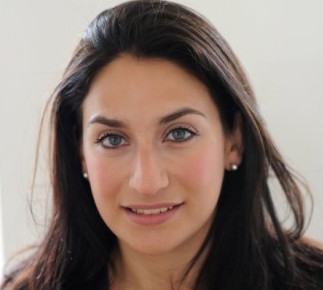 When it comes to attitudes to mental illness, society has come a long way. Yet within the NHS, mental health services are still undervalued and underfunded. That is why I've contributed to a new Fabian Society report, A Picture of Health, calling for a new approach which better addresses the underlying causes of mental ill health.
We should be pleased at how far we have come as a society. The second half of the twentieth century saw mental health services escape the long, dark shadow cast by Victorian asylums and mental institutions. Until just a few years ago, mental illness was a matter of huge stigma, discrimination and prejudice.
Now, a generation of young people are emerging with a better understanding of mental health issues. The future must be characterised by a new paradigm shift, tilting our efforts away from treatment and towards prevention of mental illness.
Unfortunately, the welcome rise of awareness has not been matched by adequate service improvement. Despite the best efforts of thousands of hard-working, dedicated staff, the provision of mental health services is patchy, with long waiting lists and waiting times, and a high threshold to receive services at all. Services for young people in particular are shamefully inadequate, as the health and social care select committee, on which I serve, has heard from too many witnesses.  
Since 2010, Conservative prime ministers and government ministers have paid lip service to improving mental health. In 2012, after pressure from Labour members of the House of Lords, the coalition government committed to 'parity of esteem' between mental and physical health services. But the road to hell is paved with good intentions. The warm words have not been matched by similar improvements.
A future Labour government will need to inject more funding into the NHS, just to cope with the rising demands of an ageing population, 'lifestyle' diseases caused by smoking or obesity, and new, expensive technology. This will require a rebalancing of our system of tax and spend, with those at the top paying more, as part of a fair, progressive system of taxation. 
But putting more funding into the NHS is not the answer in itself, especially if funding is soaked up by treating preventable and chronic conditions. The real transformation will come when we shift the balance from treatment to prevention. 
Our understanding of what causes mental illness is developing all the time. It is clear there is a link between certain forms of mental illness and environmental factors, known as the social determinants of health. For example, we know poor housing, unsafe streets, noisy neighbours, poor air quality, bad diets and financial uncertainty can create the conditions for mental illness to thrive. In coming decades, the upheavals of the technological revolution, the so-called 'fourth industrial revolution', will have a profound effect.
These impacts will fall hardest on those in the most precarious settings – people without assets, in low-paid and low-skill jobs, or people without strong social networks and local support. In short, the poorest people will be the hardest hit by change. If we tackle these causes of mental illness, we can prevent many cases from developing in the first place. 
In a recent ten minute rule bill in parliament, I argued that we need to assess every policy against the criteria of whether it enhances or detracts from our nation's physical and mental health. This is sometimes called a 'health in all policies' approach, and it means that no decision by any government, should be made without consideration of how it effects people.
A new approach, focused on keeping us mentally and physically well, would marshal the whole resource of the state towards a healthy, happy population. It is far too important to be left to a 'director of public health' down a dark town hall corridor, or civil servants ensconced in the labyrinths of Whitehall. It requires all of us to take a collective responsibility for our own wellbeing, matched by a range of public services which are tailored, humane and responsive.
Today, the issue is even more urgent. We've seen improvements in attitudes, in treatments, and in technology. But we have so much further to go. The clamour of demands on an incoming secretary of state for health will be deafening. It is vital that amidst the cacophony there is a still, calm voice arguing for improved mental health services, and for a new focused emphasis on prevention of the causes of mental ill health. This will prove a surer route to save the NHS and create a fairer society than anything else.  
Luciana Berger is chair of Labour's backbench health committee and MP for Liverpool Wavertree.
More from LabourList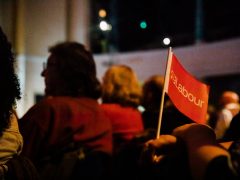 News
New guidance issued by Labour for selecting parliamentary candidates ahead of the next general election is set to…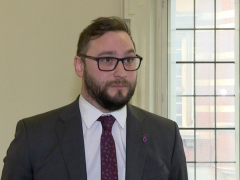 News
Christian Wakeford today defected from the Conservatives to the Labour Party. Some have wondered whether his politics fit…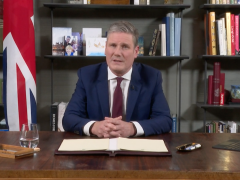 News
Keir Starmer has used a party political broadcast this evening to urge the public to "call time" on…