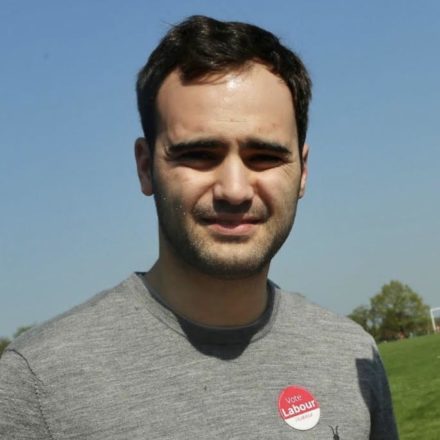 This piece was commissioned by guest editor Jon Ashworth.
Gambling addiction nearly destroyed and ended my life. It has severely impacted my mental health, affected my economic circumstances indirectly through afflicting those close to me, and now – almost every day – I am contacted by someone who has ruined their life because they intended to start gambling for fun but it took control of them. Britain now has 430,000 problem gamblers and two million people are considered "at risk".
The nature of gambling products, and their accessibility, has changed dramatically over the course of the last decade. This has contributed to a more rapid onset of addiction and increased the level of harm associated with the most pernicious products – such as fixed-odds betting terminals. 43% of FOBT users are problem or at-risk gamblers. But gambling-related harm is not just limited to the individual: it extends to their family, community and employer. Gambling is now the second biggest contributor to fraud in the workplace.
Gambling addiction can be even more dangerous than a dependence on drugs or alcohol. There are no physical signs, meaning it can remain hidden until a great deal of damage has been done, and in the worst cases until a person has committed suicide. Gambling carries a higher suicide risk, in part because it's a "hidden addiction", with as many as one in three people representing for gambling addiction treatment in Britain having attempted suicide. You cannot, physiologically, "overdose" on gambling, but you can keep betting until you have lost everything.
While the scale of losses can be a useful proxy for determining the harm associated with certain gambling products, or the depth of harm experienced by an individual gambler, what is often overlooked is the more significant impact it is having on an individual's mental health. The rapid highs and lows of winning, losing, chasing. Not feeling present or "mindful" unless you're gambling. The stress of losing more than you can afford and having to face up to the consequences. The lies to cover your tracks, the complete loss of any concept of the value of money, the desensitisation to debt, and above all, and perhaps the most noteworthy, the delusion that rationalises the addiction. It's the delusion that you can win it all back. There is no other addiction where the person affected believes that by continuing to engage in the activity they're addicted to, it can solve all the problems that the addiction has created. This, above all, is what makes it so dangerous.
Of course, it is not mathematically possible to win in the long-term by gambling on casino games like roulette, because they have an in-built house advantage. But gambling addicts will believe they can be the exception. In the short-term, they might win, and believe they can keep on winning. But even if they did defy all statistical likelihood and win all of their losses back, they would carry on gambling. Because they are addicted to the activity itself. The World Health Organisation's new 11th version of the International Classification of Diseases now includes gambling as a recognised addiction for the first time. The demands to "gamble responsibly" are futile when no one sets out to become addicted to gambling. Like drugs, it has the capacity to re-wire neurological pathways that require treatment to overcome.
But that treatment is chronically underfunded. The gambling industry is supposed to pay 0.1% of all gambling losses – amounting to around £14m – to GambleAware, whose job it is to commission services. But the levy is voluntary, so last year the industry gave just £9m. This is even more alarming when research by Respublica found that gambling addiction treatment receives three times less funding in total than drugs and alcohol. Respublica argue that the levy should be set at 1% to bridge the gap, which would raise £135m. Contributions should also be mandatory, calculated on the basis of the harm caused by each sector, ring-fenced for gambling addiction and administered through the public health grant. There is little justification for gambling to remain under the sole auspices of the Department for Culture, Media and Sport when it should be considered a public health issue.
Bringing it under a shared remit with the Department of Health, drawing adequate resources into a treatment system that benefits from the strategic oversight of the NHS and collating data to inform preventative policies will reduce gambling-related harm in Britain.
Matt Zarb-Cousin is a former spokesperson for Jeremy Corbyn and now runs the Campaign for Fairer Gambling.
More from LabourList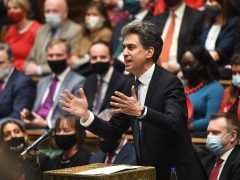 News
Ed Miliband has demanded that Liz Truss and Rishi Sunak end the "appalling vacuum of leadership" as households…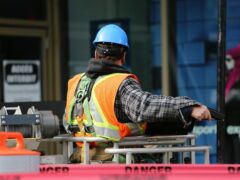 Comment
"If you try to underpay you just get annihilated in the comments. You have to delete the post"…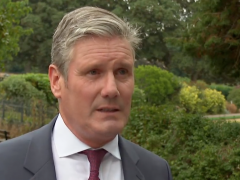 Video
Keir Starmer has said people he has spoken to are "very, very pleased" with Labour's proposal to freeze…