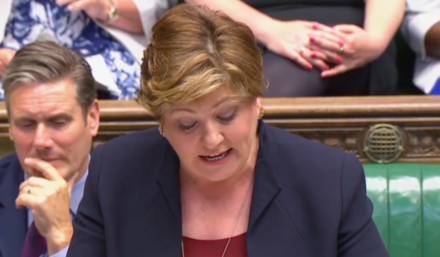 Emily Thornberry wiped the floor with David Lidington at Prime Minister's Questions today, as the Minister for the Cabinet Office stood in for Theresa May who is away at the Nato summit.
The Shadow Foreign Secretary used her wit to highlight the inadequacies of the Chequers agreement on the government's Brexit, and in doing so delivered a series of zingers.
Here are LabourList's favourites:
1. "England's progress so far at the World Cup shows what can be achieved when all the individual players work effectively as a team, when there's a clear game plan and when they're all working together – and of course when everyone respects and listens to the manager."
2. "Who does he think he's kidding? Even Donald Trump can see they're in turmoil and he hasn't even got to Britain yet."
3. "The government looks like Reservoir Dogs remade by the Chuckle Brothers."
4. "The truth is the Chequers proposal is total delusion. We can't set our own tariffs on goods and keep frictionless trade with the EU." (This one's not funny, it's just true.)
Against 'safe pair of hands' Lidington's cardboard charm, Thornberry has again proved her competence at the despatch box.
More from LabourList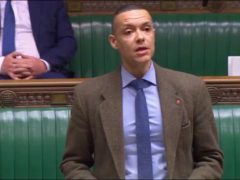 Comment
This was delivered as a speech in the recent Commons debate on modern antisemitism. For me, this debate…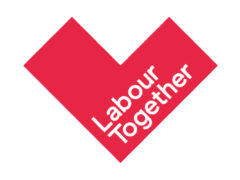 Daily email
The world of work is changing. With technological advances and businesses looking for new ways to cut costs,…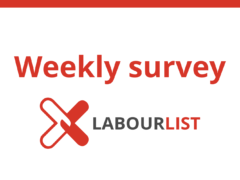 News
Welcome to our latest LabourList survey. Tell us what you think about the Labour MPs who quit the…