There are only eight teams now left in the World Cup. And the question on everyone's lips is: what kind of governments do those countries have?
It's not great news for those of us on the left. We only have two countries still in, while centrism has one, and the right five – including one authoritarian nation. You can see my working out for all of this in the first post before the cup started here, and the round-up for the last leg of matches here.
There has been a lot of talk about the 'easy side of draw', which provides England with a supposedly simpler route to the final. The way the draw now falls politically means that the right are guaranteed at least two countries in the Semi Finals, while the left's representatives – Uruguay and Sweden – go into both of their matches as slight underdogs. This means that there is a possibility that no countries with left-wing government's will make it to the final four, removing the left's chance of winning the World Cup for the first time since 2010.
The last round was a bit of a massacre for the left's chances, with Spain, Portugal, Mexico and Colombia all crashing out. The right lost Argentina, Denmark and Japan, but keep Brazil, Croatia, Russia and, of course, England. Meanwhile, Switzerland's loss halved the centrist representation in the tournament.
Should centrist France triumph over lefty Uruguay they are certain to face right-wing competition next, one of Brazil or Belgium will be their opponents. The same is true of England, although Russia's surprise run to the Quarters means that non-democratic countries retain the same level of representation as the last round.
This is an improvement for authoritarian regimes on the last World Cup. While two authoritarian countries made it through the Group Stage in 2014, both were knocked out in the round of 16, leaving an all-democratic showing for the final eight.
However, that also saw five left-wing countries out of the last eight – although the right still won, as Germany lifted the cup. Despite the left's relatively poor showing here, it might not be worth writing off progressives yet.
As for England, our four games so far have seen us play two left-wing countries, Tunisia and Colombia, with two hard-fought victories, and two right-wing countries, Panama and Belgium, leading to one win and one loss. Opponents Sweden have lost one game against their sole right-wing opposition so far, beating two left teams and one centrist state. They are the only team still in it not to have beaten countries from both the right and left on the way to the Quarter Finals. It's coming home.
Democratic left Uruguay v democratic centre France – 3pm, Friday 6 July
Democratic right Brazil v democratic right Belgium – 7pm, Friday 6 July
Democratic left Sweden v democratic right England – 3pm, Saturday 7 July
Authoritarian right Russia v democratic right Croatia – 7pm, Saturday 7 July
More from LabourList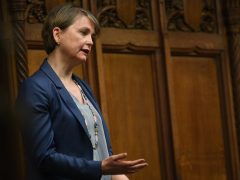 News
Yvette Cooper has become Shadow Home Secretary, Wes Streeting is the new Shadow Health Secretary and Jonathan Reynolds…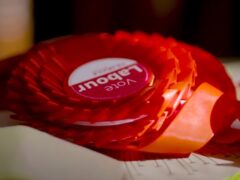 Comment
Membership of the Labour Party matters. At its best, it brings activists identity, community, fulfilment and friendship. But…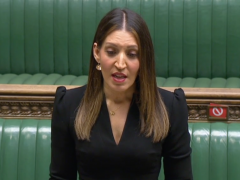 News
The spread of the Omicron variant in the UK is a "reminder that no one is safe until…