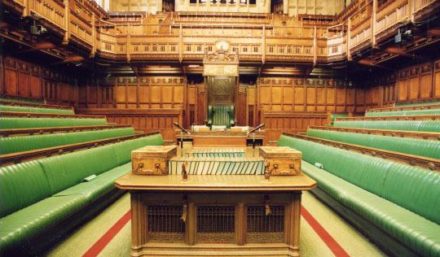 Sign up to LabourList's morning email for everything Labour, every weekday morning.
Earlier this week, new mother and Liberal Democrat MP Jo Swinson couldn't attend key Brexit votes and was therefore paired with Conservative Party chair Brandon Lewis. Accordingly, neither were supposed to vote. But, upon scrutiny of MPs' voting records later that night, the people of Westminster noticed Lewis had indeed voted. And – completely by chance, we are supposed to believe – he happened to have walked through the correct division lobby in the two tightest votes of the day. Votes that, if lost, could have brought down the government.
Today The Times reveals that not only did Tory chief whip Julian Smith instruct Lewis to break the pairing agreement, he also told two other paired MPs that they should vote. "Both sought further advice and ignored the instruction," according to Sam Coates' report. Well, knock me over with a feather, it doesn't look as if this was a mistake – and let's remember that Theresa May, Andrea Leadsom, Brandon Lewis and Julian Smith have all claimed that it was.
Dawn Butler commented this morning: "If these reports are correct, the Tory whips, Brandon Lewis and even the Prime Minister have been telling untruths about their shocking move against an MP on maternity leave. Breaking a pairing arrangement was a desperate move by a collapsing government and makes politics even more inaccessible for women. We need a full, honest explanation of what's gone on. If they can't do so, surely the chief whip and Conservative Party chair should resign."
There is no such thing, formally, as parental leave for MPs. Some might consider outrage amongst parliamentarians over that issue inward-looking, but its impact on our democratic processes is significant. This is one of the many barriers facing women who seek to enter politics.
A group of 2017 intake MPs are taking a keen interest in parliamentary reform, and we can expect to hear more about their recommendations in September. Meanwhile, Ellie Reeves has written for LabourList about the need for proxy voting. The Labour MP for Lewisham West and Penge says the pairing system is "very much a 'behind closed doors' process" and it's time to "seize the opportunity to implement a proxy voting system for baby leave".
Ironically, Andrea Leadsom – leader of the Commons and chair of a cross-party working group on a a grievance policy – will lead a debate on her new code of conduct for MPs. The guidelines are likely to go through but there are concerns over what the code doesn't cover (Jane Merrick's piece in the i explores some of those issues well). After the shocking behaviour of Tory whips this week and the revelations about disgraced former minister Andrew Griffiths, many will be wondering whether the government can be trusted to implement much-needed parliamentary reforms in a way that doesn't just serve their partisan interests.
Sienna @siennamarla
Sign up to LabourList's morning email for everything Labour, every weekday morning.
More from LabourList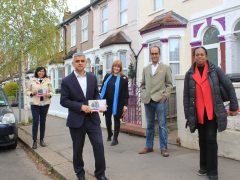 Comment
As Londoners head to the polls tomorrow, Labour sources are warning that they are "expecting a considerably worse…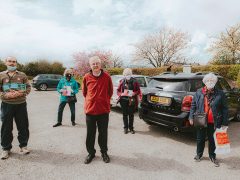 Comment
"People have realised that Wales can use its powers independently," Jane Hutt explains to me. "But Welsh Labour…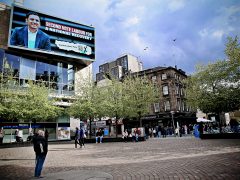 Comment
Labour started off in 1999 with every constituency seat in Glasgow, and it stayed that way until 2007,…