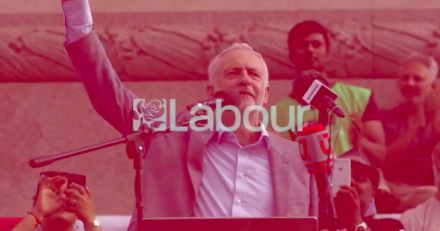 Labour activists quickly got the hashtag #WeAreCorbyn to number one in UK Twitter trends on Thursday night, and to number three in worldwide trends.
After a week of stories about antisemitism in the Labour Party, Corbynites said they were using social media to fight back against the "smears" of the "MSM" (mainstream media) against Jeremy Corbyn.
Those joining the 'Twitterstorm' included shadow cabinet members, Labour MPs, candidates for Labour's ruling body the NEC, party members and left-wing commentators.
#WeAreCorbyn I am proud to stand in absolute solidarity with my comrade and friend, Jeremy Corbyn, who has stood with me and so many others for decades in campaigns for peace, justice and against all forms of oppression and discrimination.

— John McDonnell MP (@johnmcdonnellMP) August 2, 2018
A leader with integrity that fights for justice, equality and against discrimination. I'm honoured to call him my friend and our Labour leader. We are for the many not the few. #WeAreCorbyn

— Diane Abbott (@HackneyAbbott) August 2, 2018
Just got home and it seems my boss is trending #WeareCorbyn pic.twitter.com/7jsrqSdcUJ

— Angela Rayner (@AngelaRayner) August 2, 2018
Jeremy Corbyn stood behind the miners in 1984/85, when others turned their backs on the historic struggle which saw many workers receive criminal records and other striking miners killed.

For that alone you have my full support!#WeAreCorbyn

— Ian Lavery MP (@IanLaveryMP) August 2, 2018
An inspiration for everyone. A decent and principled man. A fighter against the media storm. A hope for all. I am proud and privileged to continually support @jeremycorbyn #WeAreCorbyn

— Grahame Morris (@grahamemorris) August 2, 2018
Labour MP Chris Williamson, who has maintained his support for NEC candidate Peter Willsman, said members took a moment to join the Twitterstorm at a meeting he attended as part of his Democracy Roadshow.
Tonight's Wakefield Labour Party meeting that I attended took a moment out to participate in the #WeAreCorbyn Twitter storm. Unanimous support for Jeremy Corbyn and the full #JC9 slate

— Chris Williamson MP #JC9, yes 9 (@DerbyChrisW) August 2, 2018
Corbynsceptics were critical of the hashtag, with NEC member James Asser amongst those who expressed disapproval.
— James Asser (@JamesAsser) August 3, 2018
Others such as Tom Hamilton, a former adviser to Ed Miliband, thought the optics were poor and the show of support lacked strategy.
It's weird how in just a few years using hashtags has gone from being a sign of being good at Twitter to being a sign of being shit at it.

— Tom Hamilton (@thhamilton) August 2, 2018
Jewish Chronicle writer Rosa Doherty described the hashtag as "insensitive" in the context of news around Corbyn's relations with the Jewish community.
The #wearecorbyn hashtag is literally one of the most insensitive things considering the the last 48hours. If you wanted to tell a minority community you couldn't give a rats arse about them at a time of deep distress and fear then you've done that. Idiots. Don't chat to me.

— Rosa Doherty (@Rosa_Doherty) August 3, 2018
But many Corbynites appreciated the opportunity to celebrate the Labour leader's record of campaigning for human rights and to show Corbyn "unfiltered by the media".
#WeAreCorbyn – the movement stands with Jeremy just as he has stood with us.
Whether it be the miners in '84, students in '89, disabled people in 2014 or Grenfell victims in 2017, Jeremy doesn't just talk the talk when it comes to solidarity. pic.twitter.com/zZrZIU4oek

— Shelly Asquith (@ShellyAsquith) August 2, 2018
Corbyn unfiltered by the media: What's to disgaree with?pic.twitter.com/ghNFPHulwb#WeAreCorbyn

— Devutopia (@D_Raval) August 2, 2018
More from LabourList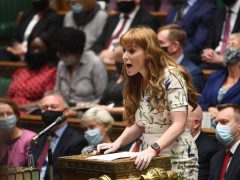 Comment
Today is Betty Boothroyd's funeral, and with both Rishi Sunak and Keir Starmer attending, Prime Minister's Questions was…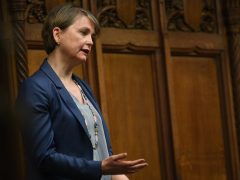 News
Yvette Cooper has declared that the government's announcement of plans to house asylum seekers in military sites as…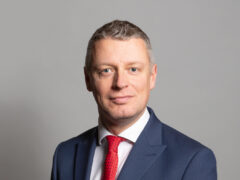 Comment
Labour is the party of housing. A decent, affordable home for all runs in our DNA. We know…