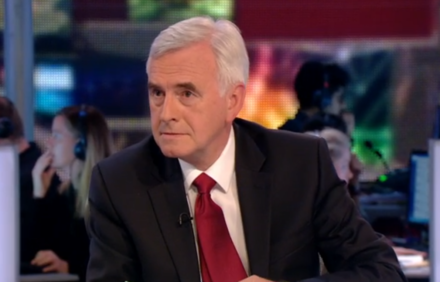 John McDonnell has defended Jeremy Corbyn from accusations of antisemitism after the Labour leader was revealed to have suggested British Zionists "don't understand English irony".
Appearing on Radio 4's Today programme, The Shadow Chancellor said: "Whatever Jeremy has said throughout the years has always been about securing peace… This has been taken out of context."
A video released by MailOnline yesterday shows Corbyn describing the "two problems" of British Zionists who "don't want to study history" and "don't understand English irony" despite "having lived in this country for a very long time". The comments were made at a meeting of the Palestinian Return Centre in 2013.
Corbyn's spokesperson said: "Jeremy is totally opposed to all forms of antisemitism and is determined to drive it out from society. At this event, he was referring to a group of pro-Israel activists misunderstanding and then criticising the Palestinian Ambassador for a speech at a separate event about the occupation of the West Bank."
A spokesperson for the Labour Party added: "Jeremy Corbyn has a long and principled record of solidarity with the Palestinian people and engaging with actors in the conflict to support peace and justice in the Middle East. That is the right thing to do."
But the remarks have come under fire as Jewish groups, journalists and Labour MPs have spoken out against the Labour leader's 2013 remarks.
Reacting to the video, Luciana Berger tweeted that the "inexcusable comments – defended by a party spokesman" made her feel "unwelcome" within the Labour Party. The MP added: "I've lived in Britain all my life and I don't need any lessons in history/irony."
The row on Twitter was further inflamed last night when former British National Party president Nick Griffin endorsed Corbyn's comments. Linking to the Daily Mail story, Griffin tweeted: "Go Jezza! I wonder how many Labour activists the hysterical #Zionist media campaign against #Corbyn is re-pilling?"
Labour MP Wes Streeting, who has been outspoken about antisemitism within the Labour Party, observed: "All the wrong people are cheering. Sickening." The backbench MP said: "The language used [in the video] is inexcusable and abhorrent. The same old hackneyed quotes from a spokesperson won't do.
"I wasn't silent when Boris Johnson insulted my Muslim constituents and I won't remain silent when Labour's Leader insults my Jewish constituents. This is plain wrong."
Further concern was prompted when David Duke, former 'Grand Wizard' of white supremacist group the Ku Klux Kan, tweeted approvingly of Corbyn's views on media reform. Responding to the Labour leader's view that the "stranglehold of elite power" over the media should be broken, Duke said: "He's right, you know."
More from LabourList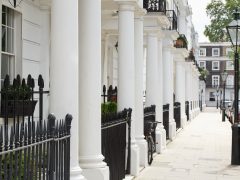 Comment
If you fancy a look at how the other half live, just take a stroll down Phillimore Gardens,…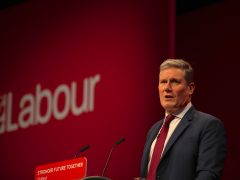 Comment
In 1997, Tony Blair swept to victory on a wave of optimism, declaring: "A new dawn has broken,…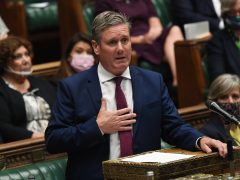 News
Keir Starmer's personal net approval ratings in the 'Red Wall' have fallen to its lowest level since September,…