Today, Jeremy Corbyn will criticise the SNP Scottish Government for failing to grow Scotland's industrial base and green economy, as he begins a four-day trip to Scotland.
His tour starts in Falkirk, where he is visiting the Alexander Denis bus manufacturers as part of Labour's Build it in Britain campaign. The campaign, which the Labour leader launched in Birmingham a month ago, calls for UK companies to be given priority in all Government manufacturing contracts.
Speaking ahead of the visit, Corbyn took aim at the Tories in Westminster and at the SNP Government in Holyrood for their failure to support Scottish manufacturers: "The Tories have overseen the decline of our industries and farmed out major public contracts overseas which could have supported jobs at home.
"Meanwhile the SNP government has not done nearly enough to grow Scotland's industrial base or the green economy.
On the trip, Corbyn will reaffirm his commitment to delivering a revival of Scottish manufacturing and a green industrial strategy, pledging that "the next Labour government will reprogramme the economy to deliver an industrial renaissance for Scotland.
"We will boost Scottish manufacturing, which will support jobs and living standards in the wider economy, strengthen our capacity to export, and expand our tax base
"It's time the Scottish people had a government with the determination to create an economy that works for the many, not the few."
On his trip, Corbyn will visit key Labour target seats, where he will meet and campaign with the party's newly selected candidates. Richard Leonard, the new Scottish Labour leader,  will also join him for much of the trip.
Scottish seats are crucial if Labour is to win the next General Election. In the 2015 General Election, Labour's presence in Scotland was reduced from forty seats to just one following the SNP's landslide.
In last year's election, Labour won back six seats, bringing their total to seven. But they will have to win back many more to form a government. Of Labour's 64 target seats, 18 are Scottish and have an SNP incumbent.
More from LabourList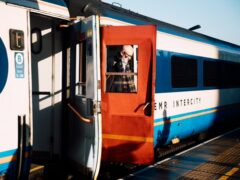 News
Labour sent out an email to members in London this week with advice on where to help get-out-the-vote…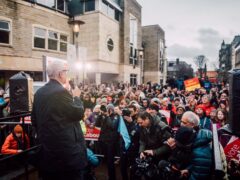 Daily email
Jeremy Corbyn went on a 500-mile journey yesterday – and not by private plane à la Boris Johnson,…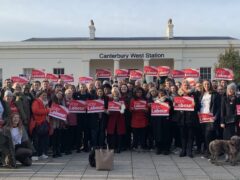 Comment
Canterbury is a city steeped in history. An idyllic patchwork of winding cobbled streets, stuffed with crooked buildings…