Labour has been selecting candidates at a rapid pace in target seats since the June 2017 general election. In contrast to that election, where many selections had to be made at the last minute, the party has tried to get candidates in place quickly for next time. This was principally motivated by the possibility of another snap general election if the minority Conservative government collapses, although it is also often to a party's electoral advantage to have road-tested its candidates and for them and their constituencies to become more familiar with each other. Selections have been taking place on the assumption that the government's planned boundary changes will not happen, but even if they do, it won't be complicated to match old and new constituencies in most of the target seats.
Most of the 75 key targets in England and Wales have selected prospective parliamentary candidates, as have several in Scotland. We therefore have a fair idea of who will be in the Parliamentary Labour Party (PLP) if Labour gains seats at the next election. Will the party have managed to select candidates to ensure that it continues to make progress in making Labour's presence in parliament reflect the diversity of Britain and its Labour voters?
Labour's policy of using all-women shortlists (AWS) and encouraging the shortlisting of women in open selection seats has produced a steady (and cumulatively dramatic) increase in the number and proportion of women Labour MPs since the mid-1990s to the current level of 45%. If Labour does sufficiently well, the party will achieve the historic milestone of parity between the sexes at the next election. With any sort of effective majority in the House of Commons, a Labour government will have a majority female PLP behind it. While institutional barriers remain, it would be a mistake to slacken on sex equality but this struggle is certainly nearing a major victory.
Labour MPs

Labour women MPs

Women %

Open selections still vacant

2017 election

262

119

45.4

August 2018 status quo*

259

119

45.9

3

Largest

party

290

135 (+2)

47.2

5

Overall majority

326

162 (+3)

50.6

7

Working majority (30)

340

167 (+6)

50.9

13

Large majority (100)

375

186 (+11)

52.5

23
* includes suspended MPs (Hopkins, Lewis) as Labour but not MPs who have resigned the whip (Field, O'Mara, Woodcock)
Table is based on uniform swing towards Labour and against the incumbent from the June 2017 result, on unchanged constituency boundaries.
Ever since the election of four BAME Labour MPs in 1987, Britain's black, Asian and minority ethnic communities have gradually increased their number of MPs. The current PLP – thanks to the election of Janet Daby in the Lewisham East by-election and three resignations – has got within rounding distance of the BAME proportion of the UK population as it was at the time of the 2011 Census (13%).
It would be very premature to conclude that getting to 13% BAME in 2018 means ethnic representativeness is a done deal. One reason is simply that the BAME proportion of the population has itself risen since 2011, possibly to around 15% based on the demographic trends in 2001-11. Another is that because BAME voters are particularly loyal to Labour, the proportion of Labour voters from minorities is higher than the national average.
However, there is more to the issue than this. While gaining seats will make Labour more representative in terms of gender, those gains would actually make the PLP less representative in terms of ethnicity. The proportion of BAME Labour MPs would slip back towards 10-11% with a majority Labour government because the party has not selected enough BAME candidates in the target marginals. There are still a few opportunities for improving this, but time is running out.
Labour MPs

Labour BAME MPs

BAME % overall

2017 election

262

32

12.2

August 2018 status quo*

259

33

12.7

Largest

party

290

35

12.1

Overall majority

326

36

11.0

Working majority (30)

340

36

10.6

Large majority (100)

375

37

9.9
The underlying problem is a tendency for Labour to match BAME candidates to constituencies with large BAME populations. It may be that diverse CLPs are open to selecting BAME candidates while there are unintentional and institutional barriers in seats with a 'whiter' population. It may be a view, which is not borne out by any recent electoral evidence, that white Labour voters are unwilling to vote for BAME candidates.
Whatever the reason, 30 of the 33 BAME Labour MPs represent constituencies that are more ethnically diverse than the national average. Only three (Clive Lewis, Lisa Nandy and Faisal Rashid) are exceptions and historically there have only been another three (Ashok Kumar, Parmjit Dhanda and – going back a bit – Shapurji Saklatvala) who have ever done similarly. By contrast, of the 19 current BAME Conservative MPs, 17 of them represent constituencies that are 'whiter' than average. This suggests that while Labour has done well recently in terms of representing Britain's BAME population, the party should look at its culture of selections to see if it could do better at being inclusive.
Lewis Baston is a political analyst and election expert.
More from LabourList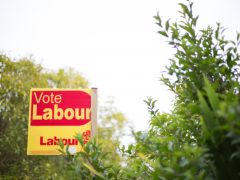 Comment
"It would be me being dishonest if I said we expected to lose," Harrow councillor David Perry tells…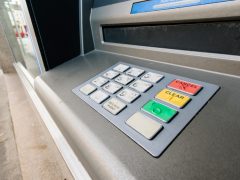 Comment
As bank branches across the country close and shops increasingly turn to contactless payments, the debate over access…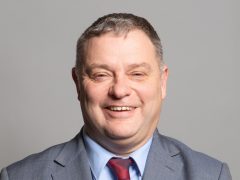 News
Mike Amesbury has quit Keir Starmer's frontbench team, telling the Labour leader that he would be resigning his…