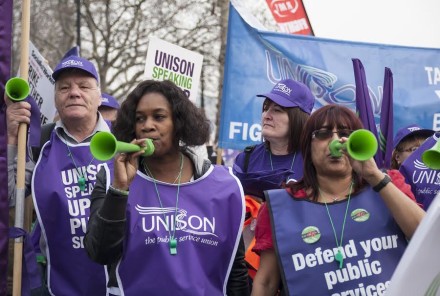 Of all the dominant industries in Britain today, the care sector is possibly the most notorious for low pay, zero-hour contracts, lack of worker representation, and a 40-year legacy of privatisation that has proved catastrophic. With these conditions, it is little wonder staff turnover is so high.
The majority of care workers in our country are women employed on the minimum wage – or less – by often unscrupulous private contractors who offer them next to nothing if they need reimbursement for travel hours or any additional costs. Of course, this is not to forget the ticking time bomb caused by low investment in care work, as successive governments starve our ageing population out of the right funds and investment.
It is with this in mind that Unison made the call to begin the desperately-needed unionisation of this sector, for the dignity and welfare of staff and service users. The union has invested significant amount of money over the past several years into recruiting and retaining care workers, campaigning for fair funding of care homes and providers, and to place the care crisis firmly on the national political agenda.
The biggest difficulty I faced as a union organiser is accessing workers. Most care providers are private and do their best to fight off people who want to change their way of doing things. Constructive engagement with a union demanding dignity, fair pay and adequate staffing is where too many care providers draw the line – they want to keep things just as they are. But the pressures of poverty meted out on workers does have its effect: the number of times I have chatted to care workers, in car parks or bus stops during shift changes, and been told they cannot afford union dues on zero-hour contracts is appalling.
I have also spoken to many care workers who spend far longer than agreed working extra hours unpaid, due to dangerously low levels of staffing. This attempt to maximise profits on behalf of the employers degrades and humiliates workers, who in turn feel as if they don't belong in the dignified order that is our labour movement.
Private care providers try to maximise profits by attacking workers, cutting staff and failing to provide personal protective equipment such as gloves and sanitiser. As care homes are run by private companies, rather than local authorities, workers are paid less and staffing is lower. The sector suffers from high staff turnover as many people leave as soon as they can. Care work can be demanding physically as well as emotionally.
As a nation, we must address this urgently: most of us are living longer and will need care at some point. Care workers look after some of the most vulnerable and dependant people in our society, and it is simply unacceptable that care work has been turned into a zero-hour minimum wage occupation.
Unison recognises that the solution to this crisis is two-fold – industrial and political. Workers need independent trade union representation in workplaces, but political representation is also needed to push for adequate funding and worker-friendly legislation. We must ensure the highest levels of care for service users. Fair funding is essential as high-quality care lowers the burden on our NHS. This crisis is ever-growing and we need a Labour government to solve the deep-rooted problems in this sector.
Navendu Mishra is a Labour and trade union activist. He is standing for Labour's NEC.
More from LabourList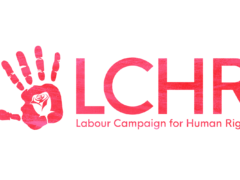 Comment
Last year was an important one for human rights. We saw the 20th anniversary of the Human Rights…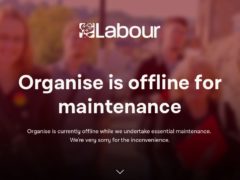 News
Labour has shut down campaign tools after an ex-Labour MP now belonging to "The Independent Group" accessed protected…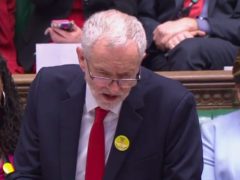 News
It was widely expected that PMQs would be particularly interesting today. There is high drama in Westminster, after…