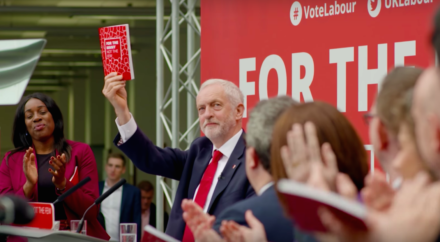 Nowhere is Labour's pledge to end austerity and pursue radical and transformative policies welcomed more enthusiastically than in local government. Councils have been on the receiving end of Tory austerity for eight long years, and a Labour government can't come soon enough for the residents we represent. But to be successful, the next Labour government will have to work with local government to deliver the visionary programme our country needs.
The 2017 Labour manifesto was popular because it was full of policies addressing issues that matter to people's lives, with a focus on housing, education and public services. Much of that excellent manifesto will need to be implemented by local government, including building the new affordable homes we desperately need, delivering universal free school meals and building a National Education Service (NES). The proposal to establish an NES is a great example of national principles that will need to be implemented locally; it simply isn't possible to plan all education services from Whitehall, and there is no need to attempt it. Labour in local government has valuable experience of delivering transformative policies locally, including in Islington where we're proud to provide free school meals for every child in nursery and primary school.
The role of local government must go even further than delivering Labour's radical 2017 manifesto. Some of the biggest issues facing our society – including an ageing population and rising demand for social care, low productivity and the housing crisis – can only be tackled when national and local government work together. The EU referendum revealed what many in local government already know: parts of our country have felt forgotten and abandoned for a long time. It is only through Labour's plans for local investment and transformation of our towns and cities that we can bring the change people desperately need, and we will need local and national government working in partnership to deliver it.
The next Labour government will also inherit a civil service with seriously degraded capacity, because of the Tories dramatic cuts to officials across government. The resources don't exist for a radical programme to be delivered from Whitehall, and it won't be possible to manage a top down programme of reform when the challenges we face require such major policy change. But delivering radical change will take more than just recruiting more staff. The way of governing that has dominated for the last 30 years is part of the problem. The culture of 'New Public Management', outsourcing and centralisation leads to the kind of government we have today. I actually don't think the civil service will try to deliberately obstruct an incoming Labour government, but it will take a massive culture change programme lasting many years to embed Labour's different way of doing things. It would be a strategic error to think that Whitehall has either the capacity or experience to make the transformative changes that the next Labour government will need to.
Under the Tories, local government has had funding cut to the bone. Under Labour's plans, we can provide the building blocks for a radical government and improve the quality of life of the residents we represent. Labour in local government is more than ready to deliver the transformative change that Labour in power at Westminster will bring for our country, though it will take more than just radical ideas. Paraphrasing Einstein's definition of madness, we can't expect to keep doing government the same way and expect a different result – we need to change not just what we do, but how we do it. By devolving responsibilities to local government, Labour will deliver radical change for the people and communities we represent, and we can't wait to get started.
Cllr Richard Watts is leader of Islington Council.
More from LabourList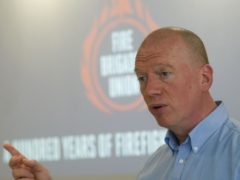 News
The Fire Brigades Union has called on the TUC to lead a "mass movement of non-compliance" with the…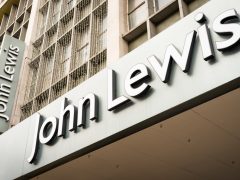 Comment
Nearly 100 years ago, the John Lewis Partnership was created after the founder's son, John Spedan Lewis, saw…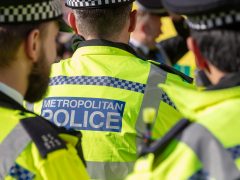 Daily email
"Fighting crime is a Labour cause," Keir Starmer declared in a speech setting out the second of the 'missions' that…