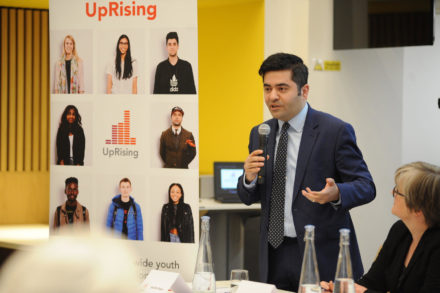 A few days ago, millions of children returned to school in my borough and across the country. It was a day of hope for many of them and they put their trust in dedicated teachers and – by extension – the local authorities that fund most schools.
Schools in Lambeth, where I serve on the council, have seen real improvements over the years. That makes me immeasurably proud – but a dark cloud hangs over the future of many institutions as they aim to give every child the best start in life. Pupils are being let down, so that not all students are fulfilling their true potential. And, sadly, politics plays a part thanks to the right-wing agenda pursued by this Tory government.
Schools are struggling with cuts to their budgets, making it harder each year to deliver world-class education for all. Since 2015, the schools in the London borough of Lambeth have seen £14m cut from their budgets by this band of ideological Tories.
Behind that headline is the reality for local kids:
fewer teachers,
less equipment and books,
bigger classes,
less attention on the needs of each child.
In my borough, for example, Walnut Tree Walk Primary has seen a cut of £315 per pupil since 2015. Similarly, Vauxhall Primary has seen a cut of £459 per pupil since 2015 and Archbishop Sumner primary has seen a cut of £609 per pupil since 2015.
These figures in themselves are shocking but just think: behind every statistic, there's a story of children being denied the textbooks they need to fulfil their potential, or of entire school groups being forced to struggle on in buildings that are not fit for purpose.
It also means that no matter how hard the teachers and school staff work – and as a councillor I have seen their dedication up close – there is not enough cash per pupil to go round. The end results are obvious, and heartbreaking. Teachers are leaving the profession they love and, most importantly, a generation of kids is missing out on a decent education. Never forget, we only have one chance to educate a child.
It would be easy, as this month we mark 10 years since the global financial crisis, to say that this would be the situation facing any administration – but that would be a dangerous assumption.
With a Labour government, life in our schools – and the opportunities on offer to our children – would look very different. Labour under Jeremy Corbyn has pledged to create a unified National Education Service, the first of its kind, from cradle to grave. It would be available for all and free for all.
We will invest in every school, reversing the Tory cuts. We will cut class sizes to fewer than 30, for every five, six, and seven-year-old. We will introduce free school meals for every child, so that no-one has to learn on an empty stomach, taking away the stigma from this vital force for fairness and ensuring that every child is treated equally.
We will drive up standards, learning from the successful London Challenge introduced by a previous Labour government. We will make all schools accountable to local communities. We will invest in schools-based counselling services to improve mental health. And we will value our teachers, making teaching an attractive and prestigious profession as it is in most other countries.
I believe that if we build a National Education Service, invest in our schools and give teachers the backing they deserve, we can create a world-class education system here in Lambeth. Every pupil, no matter who they are or where they are from, must have the chance to unlock their potential and be the best they can be.  As a new term starts, I wish good luck to every teacher, parent and pupil.
Ibrahim Dogus is a Lambeth councillor, an entrepreneur, chair of SME4Labour and was a PPC in 2017. 
More from LabourList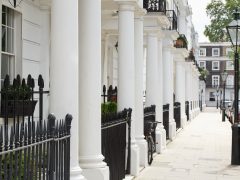 Comment
If you fancy a look at how the other half live, just take a stroll down Phillimore Gardens,…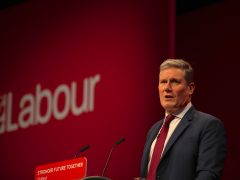 Comment
In 1997, Tony Blair swept to victory on a wave of optimism, declaring: "A new dawn has broken,…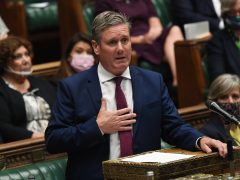 News
Keir Starmer's personal net approval ratings in the 'Red Wall' have fallen to its lowest level since September,…