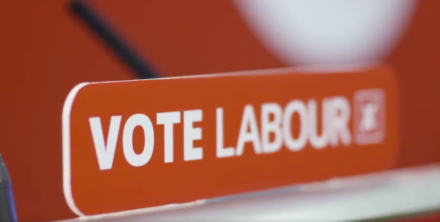 Sign up to LabourList's morning email for everything Labour, every weekday morning.
In aid of their recovery from the latest NEC results, Corbynsceptics are getting the popcorn out to happily watch the Labour left tear itself apart. The full #JC9 slate of candidates for Labour's ruling body (including no-longer-Momentum-endorsed Peter Willsman) won all nine local party representative places – but the close shave with independent Eddie Izzard has stoked up existing tensions.
Those strained relations have increasingly played out in public over the last few months, and were particularly highlighted when a LabourList article on "Lansmanites vs cranks" provoked uproar on social media and prompted laughable denials that splits on the Labour left even exist (of course they do; activists are constantly creating factions within factions). It ultimately produced an interesting and arguably cathartic debate about intra-left conflicts.
Last night, the Campaign for Labour Party Democracy released a feisty statement from the newly re-elected Peter Willsman. "Thanks to all the comrades who voted for me," the CLPD chair said. "I won,despite Momentum's huge efforts to help Eddie Izzard. I hear Eddie wants to join his politically like-minded mates in Momentum." Matt Zarb-Cousin, Jeremy Corbyn's former spokesperson who has over 25,000 Twitter followers and is often considered to be the voice (in very oversimplified terms) of the Lansmanite wing of Momentum, replied: "Don't be such a liability and you'll get more votes, thanks".
Labour Against the Witchhunt (LAW), a group linked to Jewish Voice for Labour, Jackie Walker and Ken Loach, contends that claims of antisemitism within the party are heavily exaggerated or fabricated to suppress free speech on Israel and undermine Corbyn, and champions members who have been threatened with disciplinary action. They expressed similar grievances to those of Willsman. Declaring that Jon Lansman acts as a "dictator" prepared to "abandon Corbyn", LAW called for Momentum to be "radically democratised – or abolished".
Naturally, Corbynsceptics are delighted. Is divide and rule a realistic prospect? Not right now. But the Labour Party will one day hold a leadership election that doesn't include Corbyn as a surefire winner – and with democratising reforms of the nomination system on their way, there will be a panoply of left-wing candidates from which to choose.
Sienna @siennamarla
Sign up to LabourList's morning email for everything Labour, every weekday morning.
More from LabourList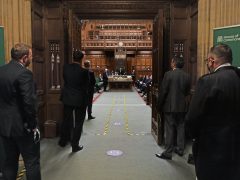 News
Tory MPs abstained on a motion put forward by Labour today against government plans that the opposition party…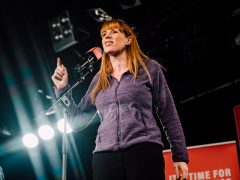 News
Angela Rayner has demanded that the Conservative Party apologise after Labour's lawyers wrote to the director of public…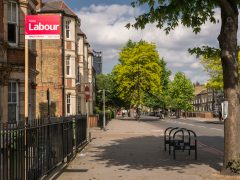 Comment
Labour is meant to be the party of the people. Rather than relying on a favourable hearing in…