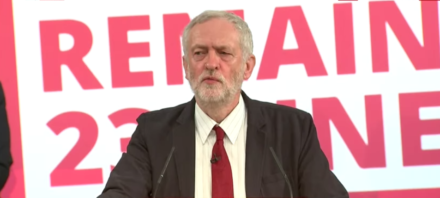 My journey through the Labour Party has been an eventful one. I first became a member at 15 and after becoming seriously ill and undergoing chemotherapy, I began to call the party my home. From then on I've become an unashamedly active Labour member, as chair of Exeter University's Labour Party, a Labour MP's intern and a regular on the #LabourDoorstep.
Over the last year, one topic was certain to come up with voters: Brexit. But it isn't the Brexit that you see on the news or read in the papers – there's not much appetite for news  of civil wars in the broken Conservative Party. Voters have always been interested in their families, their communities and their lives first and foremost, and this is something the Labour Party has historically been good at understanding. Clear to the people of Exeter (and to the rest of the country) is that the gap between the Brexit promised two years ago and the mess now being delivered is getting bigger every day.
Whether they voted Leave or Remain, no one was told that prices in shops would already be increasing, that we would have to pay £50bn to leave the EU or that NHS staff shortages would be created as nurses and doctors left the country. Locally, the constituency of Exeter is particularly likely to be negatively affected by Brexit. It is estimated that Exeter will produce -1.2% gross value added (GVA) in a soft Brexit, and -2.4% in a hard Brexit. On top of this, much-needed health and social care work will likely suffer between -1.3% GVA and -2.4% GVA, depending on the Brexit we end up with.
The revelations around the Vote Leave campaign's overspending and stockpiling in preparation for an increasingly likely 'no deal' exit cannot be ignored. Matthew Hancock's admission that plans are underway to stockpile vital medicines came as a shock to Remainers and Brexiters alike.
I am currently in remission from cancer, and I've found it deeply troubling to hear warnings from Cancer Research UK that the notices from the government concern clinical trials, the supply of cancer medicines and the approval of new drugs. With the NHS already at breaking point following years of Tory cuts, the possibility of further disruption to vital services and a deepening of the NHS crisis is alarming.
This is not the Brexit that people voted for, which was based on lies and spin. The hard-right Brexiteers are twisting Theresa May's arm, and it seems unlikely the Prime Minister will be able to force her weak Chequers agreement through parliament. A people's vote acknowledges that leaving the EU is far greater than the MPs in Westminster, and recognises that the elites and a group of Tory MPs are forcing through a Brexit that serves only themselves.
On the left, the people's vote campaign has surpassed expectations in recent months. Trade unions such as TSSA, Royal College of Nursing and Community have all come out in support a people's vote. The GMB has now backed a fresh referendum too, and the TUC says it will do if May's Brexit deal isn't good enough. This morning Sadiq Khan joined calls for a people's vote with an article in the Observer.
Labour members are mobilising, and at party conference we will have the chance to declare that the many, not just the few, should be given a say on any final Brexit deal. The Labour Party must act now and come out in support of a people's vote – before conference.
Imogen Ellis is a For our Future's Sake (FFS) activist and former chair of Exeter Labour Students.
More from LabourList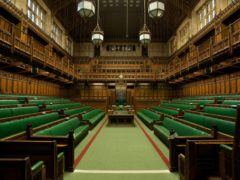 Comment
Within hours of victory, new Labour leader Keir Starmer had already vowed to work with Boris Johnson "in…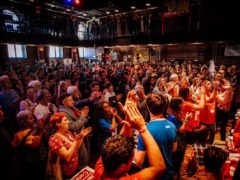 Daily email
Since taking charge of the Labour Party, new leader Keir Starmer has not focussed on making public statements…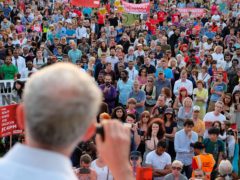 Comment
Momentum was born in the heady days of Jeremy Corbyn's leadership victory. For us on the left, it…