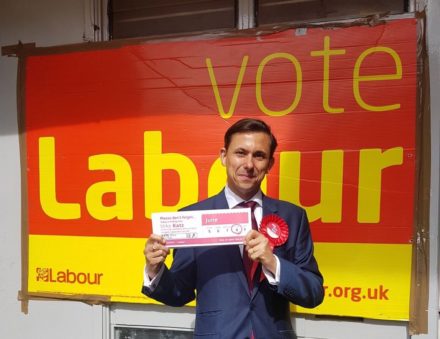 So, how do we win? All the debates this week about the democracy review, mandatory reselection and the rulebook risk obscuring this question, which should be central to any Labour conference when we're in opposition.
Because if we want to fight Brexit, end austerity, build more council homes, invest in schools and the NHS, make work pay, end child poverty, eradicate homelessness from our streets, build a caring welfare system – do all the things delegates and activists in Liverpool this week want to do – we need to win power and implement a properly progressive, socialist manifesto.
So, how do we win? This afternoon, LabourList is hosting a fringe, 'The Path to 325', which asks how we can build a winning coalition in the country. The first thing we must recognise is that the practicalities of winning power in a country we celebrate for its diversity means building a coalition of broad appeal. Our winner-takes-all voting system just reinforces this case.
In last year's general election, I stood in Hendon in north west London and came narrowly close to defeating the hard Brexit-supporting Tory MP. I hope I get the chance to finish the job this time.
For whenever we win in Hendon, we win power in the country. It's exactly the kind of suburban seat where we need to stand shoulder-to-shoulder with those who are working multiple poorly paid, insecure jobs and still find it hard to pay the bill; and speak for those who aren't on the breadline but still feel the economy isn't delivering for them, whether it's getting on the housing ladder or worrying about pensions and social care provision.
As analysis of last year's election shows, the greatest demographic determinant of voting intention is no longer socio-economic status but age. The older you are, the more likely you are to vote Conservative. We need policies to win back older voters as well as lock in those younger votes who backed us last year. We need to deliver on social care and solve the housing crisis.
A friend I spoke to at conference who is standing again in a similarly wafer-thin majority, bellwether seat in the north-west put it succinctly: we must offer hope to everyone. Following the last two general elections (and, indeed, the US Presidential election), we should know by now that it simply isn't enough to assemble a core vote base, a tapestry of different minority (and mainly metropolitan) interests that we hope will be big enough to take us over the line.
This wasn't enough in 2015, and although 2017 certainly saw progress thanks to the collapse of third party voters, it didn't get us far enough. The swing back to two-party dominance is both cause and symptom here – and the better we do, the harder it will get. As the results in seats like Hendon and others in the suburbs, in towns, in coastal seats show, there's no way around the Tories.
We need to engage with the arguments that, despite our popular and progressive manifesto, won the Conservatives votes last year – and beat them. We need to engage with the people who voted Tory last time, and persuade them to change – not vilify them. That's why Labour needs a confident voice to speak for people in left-behind towns, as the vital work Lisa Nandy has undertaken has shown.
That's why we need to speak to the aspirations of third- and fourth-generation immigrants who don't want their votes to be taken for granted. That's why we need a confident voice talking to businesses, particularly the small and medium enterprises which make up the backbone of our economy. As John McDonnell said on the Today programme this morning, we should be proud of them.
More than three-quarters of people who work, work in the private sector. Yes, we need to speak out against insecurity and for workers' rights. The recent report from the IPPR's Commission on Economic Justice clearly demonstrated the benefits for the economy of active trade unions.
McDonnell's plans to extend shareholder democracy could deliver the sort of European workplace partnership that has delivered the productivity gains countries like Germany have enjoyed for decades and we desperately need here. We can't ever allow our opponents to box us into a corner where it sounds like we don't understand or – more importantly – we don't want to understand what businesses need to succeed. Too many people's livelihoods depend on it.
So, how do we win? It isn't just about building a coalition that is tactically successful in electoral terms – not that that isn't essential. It's about sending a message that we are ready to govern for the whole country. If we want to take action against against the appalling state of the affairs that sees 14 million people – one in six – living in poverty; if we want to build more council homes; if we want to scrap callous welfare reform – and much more; we must truly reach out to the many, not the few.
Mike Katz was Labour's 2017 candidate in Hendon.
More from LabourList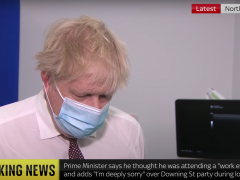 Video
Dominic Raab, Rishi Sunak and Boris Johnson have already given three car crash interviews today. The Justice Secretary…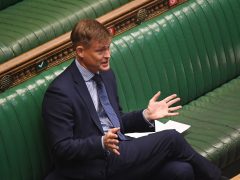 Comment
It is now over 1,650 days, or four and a half years, since the Taylor review was published.…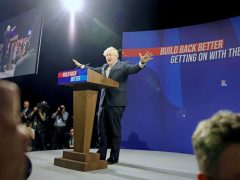 Comment
It's clear now. Boris Johnson misled the House of Commons in December with untruthful assurances that allegations of…