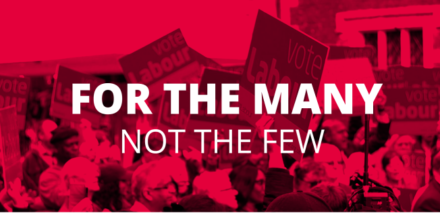 Democracy and accountability are core principles of Labour's reinvigorated political programme. They are central to our proposals for taking back control of our utilities. They are the principle concerns of our democracy review. But Labour still lacks democracy and accountability when it comes to the selection and reselection of our parliamentary candidates.
The Open Selection constitutional amendment submitted by Labour International CLP to this year's conference would change that, guaranteeing all Labour members a democratic vote to chose the best parliamentary candidate for their seat at every election. Our Open Selection campaign has attracted a great deal of support online in recent weeks – boosted especially by the Democracy Roadshow events that Chris Williamson has held across the country.
With Unite, the Fire Brigades Union and now Momentum all explicitly in favour, there is now a real chance Open Selection could pass. But before it even comes to conference, Open Selection must overcome two significant hurdles this week.
Firstly, Conference Arrangements Committee (CAC) needs to allocate enough time for a proper debate. The provisional timetable on the conference app has aroused considerable concern, allowing as it does 40 minutes of debate for the 32 constitutional amendments submitted this year(!). This is clearly inadequate, and the indefatigable Seema Chandwani of the CAC has reassured us that she will do everything to ensure proper debate time will be guaranteed. Eight of the 32 amendments submitted concern the selection of parliamentary candidates. Given the importance and depth of feeling on the issue, we would expect a debate of at least 90 minutes.
Secondly, Labour's national executive committee (NEC) will meet on Tuesday to decide its own recommendations to conference. Having ducked the issue of parliamentary selections in the Democracy Review, there is a real danger that the NEC will attempt to fend off Open Selection again by adopting a flawed compromise. As such, we have launched a petition asking that the NEC includes Open Selection in its recommendations to conference.
In recommending Open Selection, the NEC would clearly be acting in the party's best interests:
– Open Selection would do away with the destructive and undemocratic trigger ballot, which forces local members to campaign actively to 'deselect' their sitting MP. This antagonistic process is currently fomenting division in the party at a time when we urgently need more unity.
– Open Selection would extend the principle of one-member-one-vote throughout the party. OMOV gives real power to members, and has been responsible for an astronomic rise in party membership. Expanding OMOV to the selection of parliamentary candidates will surely boost Labour membership even further.
– Open Selection would open up opportunities for the hugely increased pool of talent within the Labour movement to stand as MPs. It would bring us into line with parties around the world for whom primaries are a democratic fact of life – and a great crucible for new generations of political leaders to emerge.
But most of all, only by recommending Open Selection can the NEC show that it is genuinely serious about a political programme for the many, not the few. Failure to do so would leave the party vulnerable to charges of inconsistency, or even hypocrisy.
There is huge imbalance in our society – not just in wealth, but also in power. Only with democratic accountability can we begin to redistribute this power to the many, not the few. Any such redistribution will inevitably face resistance. Labour should show voters that it has the mettle to overcome this resistance.
As Jeremy Corbyn told last year's conference: "For people to take control of their own lives, our democracy needs to break out of Westminster into all parts of our society and economy where power is unaccountable… The kind of democracy that we should be aiming for is one where people have a continuing say in how society is run, how their workplace is run, how their local schools or hospitals are run."
But do Labour members have a continuing say in how our party is run? When it comes to parliamentary selections, clearly, the answer is no. Labour members' fees pay for our election campaigns. Their canvassing gets our MPs elected. Yet whenever there is an incumbent, members are effectively denied a vote on who would be the best candidate. In safe seats, Labour MPs essentially have a job for life – without any democratic accountability to their local members.
And that is why it is so important the NEC grabs the nettle of Open Selection now. Dodging the issue again, or – worse – attempting to kill off Open Selection with a fudge that tinkers with the discredited and divisive trigger ballot would deliver a fatal signal: that when the chips are down, Labour is not prepared to practice what it preaches.
Only by recommending Open Selection to conference can the NEC prove to the party, and the country, that it really means business. We would be making our party a model of the inclusive, open and participative democracy we want to see in society. Democratic accountability is not an optional extra – it is the beating heart of any political programme for the many, not the few.
Steve Hudson is co-chair of Labour Germany, a branch of Labour International CLP, and active within the #OpenSelection campaign.
More from LabourList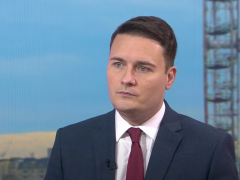 News
Wes Streeting has argued that patients are "paying the price" for the government's "failure" to train enough NHS…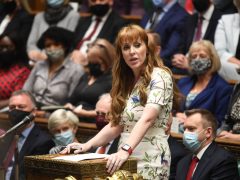 News
Angela Rayner has described the 'VIP lane' used for government procurement during the pandemic as a "scandal of…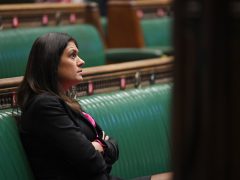 News
Lisa Nandy has slammed the government over reports that it plans to scrap mandatory housebuilding targets, arguing that…