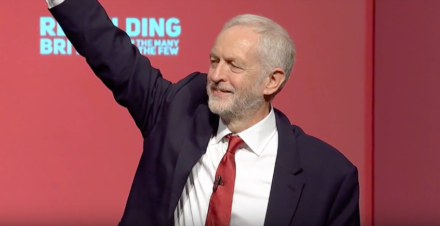 Welcome to LabourList's Labour conference 2018 liveblog for Jeremy Corbyn's keynote speech. Refresh for updates.
13.30 Jeremy Corbyn appeared particularly relaxed and comfortable delivering his keynote conference speech, which presented Labour as ready for government.
Let every constituency, every community know Labour is ready. Confident in our ideas, clear in our plans, committed to rebuild Britain.

We don't want to live in a society where our fellow citizens sleep rough. A strong society is one that gives all our young people the chance to realise their potential and in which all of us know if our parents need care they will get it.

Our task is to build that Britain and we can. Thank you, conference.
And that's the end of his speech.
13.29 Corbyn rounds up his speech with an optimistic prediction for next year's conference:
Labour if offering a real alternative to the people of Britain. A radical plan to rebuild and transform our country.

An alternative to the politics of austerity, of social division and of international conflict.

Where the Tories have divided and ruled, we will unite and govern.

We represent the new common sense of our time. And we are ready to deliver on it.

We must speak for the people to whom Theresa May promised so much but has delivered so little.

And we must take our message to every town, city and village. United and ready to win, ready to govern as we were in 1945, 1964 and 1997.

So that when we meet this time next year let it be as a Labour government.
13.27 In a message to the Prime Minister, Corbyn declares: "if you can't negotiate that deal then you need to make way for a party that can." Conference gives him a standing ovation again and the chant of 'Oh Jeremy Corbyn' begins.
13.25 After covering antisemitism, far-right racism, immigration, privatisation, crime and foreign policy, Corbyn turns his attention to Brexit. He says "the only job this government is fighting for is that of the Prime Minister". Conference boos when Corbyn specifically names arch Tory Brexiteer Jacob Rees-Mogg, "who has expressed his personal faith in a Brexit Britain by deciding to base his new investment fund in the Eurozone".
The Labour leader says his party's position is "clear" and repeats Keir Starmer's announcement that they would vote down the current Chequers deal and push for a general election.
The Tory Brexiteers unite the politics of the 1950s with the economics of the 19th century, daydreaming about a Britannia that both rules the waves and waives the rules.

Labour's job is now to win support for a deal that meets the needs of the country, combined with our plan to rebuild and transform Britain with investment in our people and economy.

Our priority is clear – we aim to get the best Brexit deal for jobs and living standards to underpin our plans to upgrade the economy and invest in every community and region.

That can bring people together and meet the concerns of both those who voted leave and those who voted remain.

Conference, the way ahead is clear. We will vote against any reduction in rights, standards or protections and oppose a deregulatory race-to-the-bottom.

So let me say to the country. As it stands, Labour will vote against the Chequers plan or whatever is left of it and oppose leaving the EU with no deal.

And it is inconceivable that we should crash out of Europe with no deal – that would be a national disaster.

That is why if parliament votes down a Tory deal or the government fails to reach any deal at all we would press for a general election. Failing that, all options are on the table.
13.18 Specifically addressing the actions of the Israeli government, Corbyn says:
Our party is united in condemning the shooting of hundreds of unarmed demonstrators in Gaza by Israeli forces and the passing of Israel's discriminatory Nation-State Law.

The continuing occupation, the expansion of illegal settlements and the imprisonment of Palestinian children are an outrage. We support a two-state solution to the conflict with a secure Israel and a viable and secure Palestinian state.
Corbyn takes the opportunity to reiterate Labour's position that the party in government would recognise a Palestinian state "as soon as we take office". At this, he receives a standing ovation in the conference hall.
13.15 Corbyn attacks Donald Trump not only for his record on the environment, but also foreign policy – accusing the US President of "turning his back on… international law".
When President Trump takes the US out of the Paris accords, tries to scrap the Iran nuclear deal, moves the US embassy to Jerusalem and pursues aggressive nationalism and trade wars – he is turning his back on international cooperation and even international law.

…

Labour's foreign policy will be driven by progressive values and international solidarity.
13.12 Turning to the environment, which was the aspect of this speech trailed last night, Corbyn outlines Labour's commitment to tackling climate change. "We only have one planet," he says, and "we must lead by example".
I can announce today that our programme of investment and transformation to achieve a 60% reduction in emissions by 2030 will create over 400,000 skilled jobs.

Good jobs based here and on union rates bringing skills and security to communities held back for far too long.

And we will go further, with plans to reduce greenhouse gas emissions to zero by the middle of the century.
He concludes:
Labour will kick-start a green jobs revolution that will help tackle climate change, provide sustainable energy for the future and create skilled jobs in every nation and region of this country.
13.10 The Labour leader returns to the issue of racism, arguing that its rise is related to "greed-is-good deregulated financial capitalism".
People in this country know that the old way of running things isn't working any more. And unless we offer radical solutions, others will fill the gap with the politics of blame and division.
13.06 Corbyn recaps the policy announcements made by John McDonnell and Rebecca Long-Bailey earlier in the week, and links those economic plans to the democratisation of structures.
Inequality is not just a matter of incomes. It's about having a real say too. That's why we are not only determined to rebuild our economy, communities and public services, but also to democratise them, and change the way our economic system is run in the interests of the majority.
13.03 The appeal of Corbyn's Labour is often described in terms of young voters, but here he emphasises those Labour policies designed to win over the grey vote.
We owe it you, the older generation, to rebuild Britain so you too have peace of mind and dignity.

And we will fulfil that obligation with the triple lock on pensions protected along with the winter fuel allowance, a free bus pass and a national health and care service that can look after you and your families with respect. That is solidarity between the generations.
13.00 Corbyn makes a new policy announcement on childcare:
Today I can announce that Labour will make 30 hours a week of free childcare available to all two, three and four year olds.

And we will provide additional subsidised hours of childcare on top of the free 30-hour allowance, free for those on the lowest incomes and capped at £4 an hour for the rest.
He notes that this low-paid workforce is made up of 98% women.
12.58 The 'hostile environment' doesn't only apply to the way this government treats migrants, Corbyn argues – it also extends to disabled people. In his PMQs style, the leader reads out a piece of casework involving a Personal Independence Payments (PIP) problem. Labour, on the other hand, is "ready to put fairness and humanity back at the heart of our public services," he says.
12.55 The Labour leader highlights the housing policy announced by John Healey earlier this week:
As John Healey has pledged, we will put a levy on those with second homes. Think of it as a solidarity fund for those with two homes to help those without any home at all.
12.53 Corbyn attacks the Tory government's "social vandalism", criticising privatisation and outsourcing from G4S and East Coast to Carillion. He links it to local government:
And speaking of bankruptcy, the Tories are now extending it into their own backyard. A Conservative government and Conservative local councillors have combined to push Northamptonshire over the edge, putting vital services and those who rely on them at risk.
12.48 Following on from antisemitism and the Labour Party, Corbyn calls out the Conservatives' record on Islamophobia and points out that "they received a letter from the antisemitic and Islamophobic Hungarian government, thanking them for their solidarity".
12.45 Early on in the speech, after describing the summer as "tough", Corbyn turns to the topic of antisemitism and racism. In what is likely a response to claims that Labour presents an "existential threat" to the Jewish community, Corbyn says his party in power would "guarantee whatever support necessary to ensure the security of Jewish community centres and places of worship".
The Jewish people have suffered a long and terrible history of persecution and genocide. I was humbled to see a memorial to that suffering two years ago, when I visited the former Nazi concentration camp at Terezin.

The row over antisemitism has caused immense hurt and anxiety in the Jewish community and great dismay in the Labour Party. But I hope we can work together to draw a line under it.

I say this to all in the Jewish community:

This party, this movement, will always be implacable campaigners against antisemitism and racism in all its forms. We are your ally.

And the next Labour government will guarantee whatever support necessary to ensure the security of Jewish community centres and places of worship, as we will for any other community experiencing hateful behaviour and physical attacks.

We will work with Jewish communities to eradicate antisemitism, both from our party and wider society.

And with your help I will fight for that with every breath I possess.
12.38 He gives a special mention to the party's new community organisers, an initiative that aims to "anchor everything we do in people's day to day experiences". Goes on to attack the mainstream media and highlight his separation from it: "I don't have to play tennis with an oligarch to keep our party organisation running."
It turns out that the billionaires who own the bulk of the British press don't like us one little bit.

…

Journalists from Turkey to Myanmar and Colombia are being imprisoned, harassed or sometimes killed by authoritarian governments and powerful corporate interests just for doing their job.

But here, a free press has far too often meant the freedom to spread lies and half-truths, and to smear the powerless, not take on the powerful.
12.35 Corbyn kicks off his speech with thanks to his family – "Gracias Laurita" – and to new general secretary Jennie Formby. The leader celebrates Labour taking back Trafford Council in May and "not a single Tory councillor in this great city of Liverpool".
12.32 Jeremy Corbyn walks onto the main stage to the tune of The Farm's All Together Now – and chants of 'Oh, Jeremy Corbyn' in the conference hall.
12.30 Hi – Sienna Rodgers here, editor of LabourList. Welcome to our liveblog for Jeremy Corbyn's keynote speech at Labour conference 2018. It was due to start at 12.15 but has been slightly delayed, which is to be expected.
More from LabourList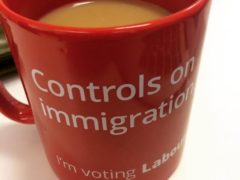 Comment
All the noise coming from Labour around immigration over the last few weeks has revealed an essential truth…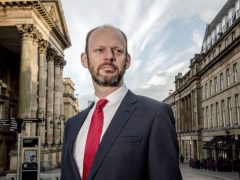 Comment
Jamie Driscoll has said he has received "literally thousands of messages of support" following the decision to exclude…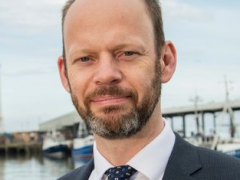 Daily email
Parliament returns from Whitsun recess today and the House of Lords will be discussing the government's illegal migration…