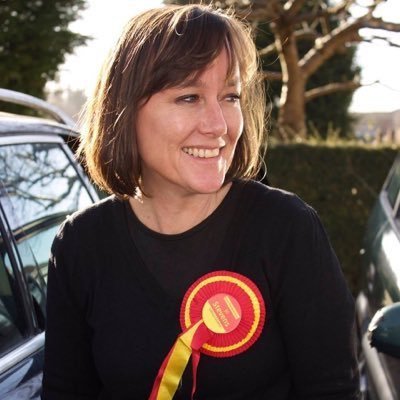 Access to justice should be for the many, not the few. That was Clement Attlee's dream when his Labour government introduced the first comprehensive legal aid scheme in 1949. It was an achievement to rival the recently established NHS. Like free healthcare, access to justice should be a right.
The coalition government's Legal Aid, Sentencing and Punishment of Offenders Act 2012 (LASPO) however, devastated legal aid provision. That is why Labour must commit to restoring Attlee's vision of a state where everybody can access justice regardless of their wealth.  
LASPO was an austerity measure that cut much deeper than intended. The stated aim was to reduce the legal aid budget by £450m in today's terms. Last year, spending was £950m less than in 2010. Legal aid was removed from vast swathes of law, including clinical negligence, child custody, housing and employment. It is no exaggeration to call this a catastrophe.
The legal aid sector has contracted considerably, and it is now at breaking point. A recent report by the Joint Committee on Human Rights (JCHR) found that there are "large areas of the country which are legal aid deserts as practitioners withdraw from providing legal aid services since they can no longer afford to". Those who need legal aid and are unable to access it are disproportionately women and disabled people.  
Every MP has seen the impact of the legal aid cuts. Even my constituency of Cardiff Central, which as its name suggests is a city centre constituency, is a legal aid desert. Constituents come to my weekly surgeries desperate for legal advice. It is deeply frustrating not to be able to get them the help they need, knowing that their situation will likely get much worse without legal intervention.   
The government is conducting a five-year review into the impact of LASPO. Parliament is, unsurprisingly, full of former lawyers, so there is the valuable opportunity to use that cross party practical experience to influence the future direction of policy.
We already have good starting points from both Labour and the Conservatives. The Bach Commission's report for the Fabian Society 'The Right to Justice' published in 2016, provides an excellent blueprint for a future Labour government's policy on legal aid, including costed proposals for a new right to reasonable legal assistance that people can afford. These proposals present a ready-made justice manifesto chapter for Labour.
Conservative MP Alex Chalk's proposals for restoring early legal advice and updating the means test echoes the Bach report. As Alex argues:
First, legal aid for early legal advice should be restored. Lack of early legal advice means that relatively simple problems are left to escalate. Larger problems cost more money to fix. For example, the lack of early housing law advice for disrepair issues can lead to health social, and financial problems, the tab for which will ultimately be picked up by the NHS and/or local authorities. Prevention is better than cure, and a recent report by Ipsos Mori for the Law Society indicated that restoring early legal help would save the taxpayer money.

Second, the strict financial eligibility requirements for legal aid should be updated. In 1980, civil legal aid was available for 80 per cent of the country. Today, the figure is thought to be under 20 per cent. Ordinary working people who are just about managing are now considered too rich to be eligible for legal aid.
The economic case for legal aid availability at the early stage is a 'no brainer'. The challenge now is to ensure that Labour uses the opportunity of the LASPO review, which will wrap-up soon after parliament returns from recess, to keep access to justice on the political agenda amid the Brexit maelstrom.
We strongly encourage Labour parliamentarians to engage with the LASPO review, attend the APPG on legal aid's next meeting (September 11th, details will be posted here) and work across party lines to restore access to justice. The legal aid sector is on its knees and Labour must take urgent action to ensure that it does not die.  
Jo Stevens is MP for Cardiff Central, a former legal aid solicitor, former Shadow Justice Minister and Solicitor General.
Ollie Persey is a trainee legal aid barrister and a committee member of Young Legal Aid Lawyers (YLAL).
YLAL is working with parliamentarians across the political spectrum during the LASPO review to build cross-party support for legal aid.
More from LabourList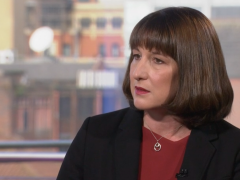 News
Rachel Reeves has argued that banning emergency service workers from going on strike is the "wrong solution to…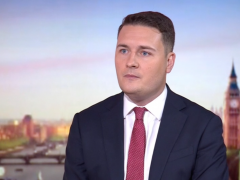 News
Wes Streeting has pledged to maintain key standards for patients and argued that targets are "vital" to ensure…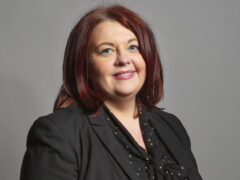 Comment
"We've had 12 years of a Conservative government who, quite frankly, are failing the people of this country…