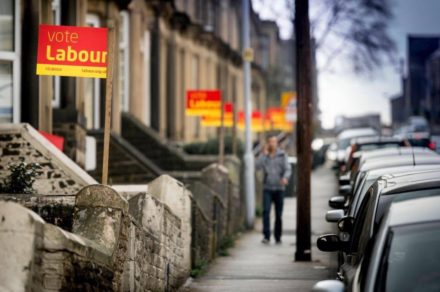 24 Labour council leaders and 12 local Labour group leaders have signed an open letter calling on Theresa May's administration to recognise the impact of austerity on local government and reverse it.
The letter, which accuses the government of "destroying the social contract", kicks off a campaign to be launched by Councils Against Austerity at party conference. The group aims to raise awareness of the effects Tory cuts have had on local councils and service provision.
Below is their open letter in full.
We, the undersigned, call upon the government to recognise the catastrophic impact which eight years of uninterrupted austerity has had on local government.
Local government is the primary provider of numerous essential services, which allow our country to operate on a day-to-day basis. It is the first port of call for children in need of care, for those facing homelessness and those fleeing domestic abuse and violence or caring for the elderly. We are responsible for quality controls on housing in the rental sector, responsible for maintaining our local infrastructure, preserving our public green space and bin collections and local sanitation.
Budget restrictions (in the form of direct cuts and budget pressures) have meant losses of almost 50% for councils across the country. This has had disastrous knock-on impacts for services, as the stop-gaps that were once in place to prevent destitution have been stripped back. Already, a number of councils have cut their services to a statutory minimum, with more likely to follow in the coming months and years.
The Local Government Association believes that councils will have lost 77% of their budget by 2020, and Conservative Chair of the LGA, Gary Porter, says that will leave an £5.8bn funding gap for local government: "We won't be cleaning the streets, we won't be cutting the grass, we won't be putting streetlights on at all, your libraries will go, your potholes won't get filled up."
We believe that the huge increase in crime we have seen in recent years, decline in life expectancy and increase in foodbank usage, homelessness and rough sleeping are inevitable consequences of the destruction of the social contract between citizen and state. We believe government's current path of austerity leads to infrastructural and social collapse.
We therefore call on government to reverse the disastrous policy of austerity that has dominated thinking in the Treasury since 2010 and has been disproportionately weighted against local authorities. We demand:
A needs-led approach to funding methodology for Local Government, recognising the differences in demand for services between different local authorities in different geographies, as well as different available levels of income (e.g. Council Tax and Business Rates collection).

More freedom for local authorities to set local taxes, retain local revenue and allow the proceeds of growth to be kept locally. A movement away from funding via ring-fenced grants, and towards allowing more discretion and local democratic oversight over spending by Local Authorities.

A reversal of the national drive towards Business Rates Retention as an alternative to central government funding, which creates a patchwork quilt of local authorities competing with one another to lower their rates.
Signed council leaders:
Joe Culliane – North Ayreshire
Matt Brown – Preston
Joseph Ejiofor – Haringey
Peter Chowney – Hastings
Christopher Hammond – Southampton
Martin Gannon – Gateshead
Doina Cornell – Stroud
Andrew Western – Trafford
Terry O'Neill – Warrington
Susan Hinchcliffe – Bradford
Hazel Simmons – Luton
Darren Rodwell – Barking & Dagenham
Graham Henson – Harrow
Paul Dennett – Salford
Linda Thomas – Bolton
Allen Brett – Rochdale
Georgia Gould – Camden
Nesil Caliskan – Enfield
Shabir Pandor – Kirklees
Philip Glanville – Hackney
Mark Townsend – Burnley
Stephen Brady – Hull
Damien Egan – Lewisham
Signed local Labour group leaders (in opposition):
Jason Fojtok – Stratford
Mary Temperton – Bracknell Forsest
Joan Butterfield – Denbighshire
Sean Sheahan – North-West Leicestershire
Dave Clark – Clackmannanshire
Peter Lowe – Dudley
Mick Lerry – Sedge moor
Sonya Ward – Mansfield
Mohammed Pervez – Stoke City Council
Azhar Ali – Lancashire County Council
Richard Chattaway – Warwickshire
Lisa Eldret – Derby
The campaign launch will be held on 24th September 2018 at Labour conference in Meeting Room 14, ACC Liverpool, 4-5pm. Speakers include shadow BEIS secretary Rebecca Long-Bailey, Salford mayor Paul Dennett and Haringey leader Joseph Ejiofor.
More from LabourList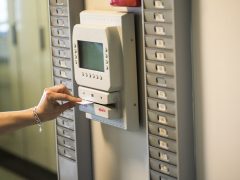 News
Labour has warned that changes to holiday pay currently being considered by government ministers in the wake of…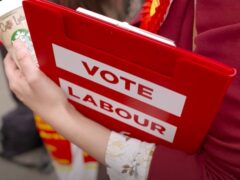 News
New polling commissioned by the Campaign for Nuclear Disarmament (CND) and carried out by research organisation Survation has…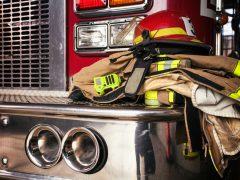 News
The Fire Brigades Union has rejected a HM Inspectorate of Fire and Rescue Services report into the response…