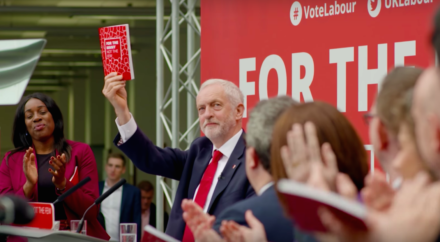 What happened at Tuesday's Labour national executive committee (NEC) meeting about the democracy review and other rule changes? Overall, the outcomes have deeply upset the hard left. Aaron Bastani of left website Novara Media has tweeted: "It appears the democracy review won't just be watered down, but will be a giant step backwards." And: "No exaggeration to say project could be kaput by this time next week. What is being proposed makes the chance of a successor to Corbyn sharing his politics close to zero."
Momentum NEC member Darren Williams posted on Facebook: "I have to say that I'm deeply disappointed with how little remains of the exciting – but perfectly reasonable and practicable – set of proposals drawn up by Katy Clark and her team. Some positive decisions were taken… But everything else from the review was either kicked into the long grass or killed off altogether, with the exception of the leadership nomination rules, which will be discussed at our eve-of-conference meeting on Saturday (which is also likely to take a position on parliamentary selection procedures). I'm sorry to say that the majority of the NEC – including much of the so-called left – has proven itself too cautious and conservative to grasp the opportunity that the democracy review presented."
Broadly, the unions voted against most of the changes that would increase Momentum's power at their expense, and some other bad proposals as well. This involved not just those large unions that have always been cautious about Momentum's agenda – GMB, Unison and Usdaw – but also Unite, CWU and the smaller left-wing unions. Momentum's NEC members split, with some voting with the unions on some votes and others being antagonistic towards them.
This is what I understand to have happened:
An extremely dangerous proposal was passed to force CLPs, at the request of a single branch or affiliate, to call an all-member meeting (AMM) at short notice that would abolish delegate general committee (GC) structures and move to always having AMMs. This would damage the union link at a local level – there would be no direct representation for affiliates – and allow CLPs to be swamped by branches from middle-class wards with a disproportionately large membership.
All of the proposals relating to local government – how council leaders are elected, function and composition of Local Government Committees (LGCs), who writes council manifestoes, keeping or scrapping trigger ballots for council selections – were deferred until 2019.
Changes to the policy process, such as abolition of the National Policy Forum, were also deferred until 2019.
The new disability rep and the BAME rep on the NEC will be elected by an electoral college – 50% affiliates, 50% members – effectively giving control of these seats to the unions, not Momentum.
A move to bring in OMOV to elect the socialist societies' NEC rep was defeated, recognising that it is up to the socialist societies as independent organisations, like the unions, to choose how to elect their own representatives.
The Scottish and Welsh conferences will decide how to elect their NEC reps. Scottish leader Richard Leonard pointed out he is already elected by OMOV.
On the question of how to fill vacancies on the NEC, a proposal that the remaining CLP NEC reps could co-opt a successor was dropped, but the centre-left narrowly lost the vote on keeping the current 'highest runner-up fills vacancy' rule. Instead there will be hugely expensive OMOV by-elections, which will necessarily take so long that meetings will be held where the CLPs are under-represented. But Eddie Izzard told the meeting he will contest any by-election that comes up.
The number of policy debates that can be prioritised at conference changes from 4 from the affiliates + 4 from the CLPs to 10+10. I don't understand how there will be time for all these debates. And whilst debate is a good thing, do we really want to give more time to things we disagree on, some of which are only of interest to one or two CLPs, and less time to showcasing the policies we have agreed and our team for government?
Motions at conference no longer have to be 'contemporary' – they can be about anything, not just issues that are happening right now.
The one-year delay rule for when rule changes from CLPs and affiliates get voted on is being kept.
The national constitutional committee (NCC), which hears the most complex and contentious disciplinary cases, will be expanded, but the balance between CLP and affiliate reps on it kept the same.
The following proposals appear to have been deferred until Saturday's NEC meeting in Liverpool, pending further negotiation with the unions:
System for reselecting MPs. The mandatory reselection proposal – all MPs having to go through full contests versus challengers – seems dead. The leader's office appear to back a reformed trigger process where either 3/10 of branches (though some reports say 30% of all individual members) or 3/10 of affiliates can trigger a contest. If it is 3/10 branches, it is ridiculous as almost every CLP will have a small minority of branches hostile to their MP, who would then be able to force a contest that 7/10 didn't want. The unions appear to favour smaller reforms to the trigger process, which would leave them able to protect MPs from sectarian challenges, such as raising the threshold MPs need to reach to be automatically selected again, or guaranteeing party branches half the votes in the process so they can't be outnumbered by affiliate branches.
Tighter rules around affiliation to CLPs by unions and socialist societies.
Leadership election nominations. The hard left perceive one of the models being proposed – far from abolishing the PLP's veto over leadership candidates – as adding a union veto to it. It would require candidates to have support of 5% by membership of affiliates, including three affiliates of which two must be unions – in practice this means having the support of at least one major union.
Abolition of registered supporters and their voting rights in leadership ballots: only full members and affiliated supporters from unions and socialist societies would get a vote. Some unions want this.
The move to curtail the powers of the deputy leader if they become acting leader, and make them seek approval from the NEC. This is a fairly blatant move to stop Tom Watson being an effective acting leader should Jeremy resign. Any of their rumoured plans to swap Jeremy for someone else from their side run into problems with this area of the rulebook.
Labour's democracy review process is going down to the wire and already seems to have failed to meet the very radical expectations generated by Momentum. It seems extraordinary that a team around the leader that includes several key officials who were previously senior trade union officers wasn't able, in the course of a year, to pre-negotiate proposals with the unions that were acceptable to them. This was always going to be necessary as the unions hold the balance of power on the NEC and almost half the votes, an effective veto, at conference.
The mouthing off about the unions by leadership cheerleaders like Bastani will not make it any easier for the leader's office to rescue something from this process in the final 72 hours of negotiations. They should have had a chat with Ed Miliband about the pitfalls – this is exactly what happened with his equally hyped "Refounding Labour" party reform package in 2011.
More from LabourList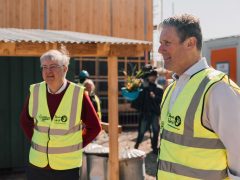 News
Mark Drakeford, the Labour leader in Wales and First Minister of Wales, has called for internal party reforms…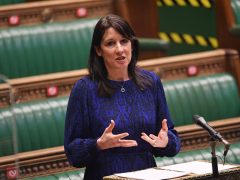 Comment
Rachel Reeves put some more flesh on the bones of Labour's economic policies today. While we await Boris…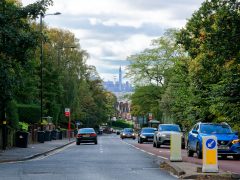 News
Labour has set out its selection timetable for choosing a new parliamentary candidate in Birmingham Erdington ahead of…