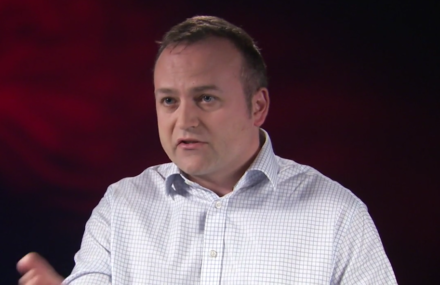 Last year the UK experienced terror attacks and tragedy on an unprecedented scale. As families and communities tried to come to terms with loss and bereavement, British people demonstrated typical generosity and determination by donating huge sums to the victims and families affected.
The great, Great British public donated £10m to the people affected by the Manchester Arena attack, the Grenfell disaster and the London Bridge and Borough Market terrorism in my own constituency. Sadly, not everyone involved in helping collect and distribute the funds raised is aware that of the sums donated, almost half a million pounds was syphoned off by JustGiving.
JustGiving charge charities to be members. They charge an admin fee. No one disputes the need for these. UK taxpayers seeking to donate sums to good causes that would otherwise reach the taxman are also seeing a portion of their would-be tax go to JustGiving, which the Treasury intends to address in the Budget. But on top of other charges and admin fees, JustGiving take 5% from all donations. This allowed them to rake in £200,000 following Grenfell suffering, over £277,000 due to the suicidal murderer in Manchester and almost £17,000 on the back of my own community being attacked.
JustGiving claims the profits help them raise more money for other causes. Months ago I asked for the details of where the £500,000 had gone, who had benefited and how much it had helped raise others. I have received no information from JustGiving.
The idea that JustGiving would not exist without terrorism to raise running costs is an offensive business model and one that cannot be true. It is not quite as offensive a pretence, though, as picking the pockets of terror victims and their families. No one donated to the children targeted by a terrorist in Manchester thinking their contribution could end up in an American-owned private equity company. JustGiving could have reconsidered their position, waived their policy or capped the total sum they prevent from reaching a good cause.
JustGiving are not the only culprit taking profits from donations intended for good causes. Some take higher sums. But all the major fundraising platforms seeking to be part of a new equivalent of the international Disasters and Emergencies Committee for UK incidents will be doing it on a not-for-profit basis. One new agency will oversee public donations and their distribution following any future terror attacks in the UK or tragedies on the scale of Grenfell. JustGiving accept that they should not take profits from future attacks, but are holding onto their grim takings from 2017 whilst the families involved continue to suffer.
Just as the gig economy has become a Wild West elsewhere, fundraising platforms must recognise that self-regulation has failed. Putting profiteering before ethical fundraising for themselves and good causes has reached the end of the road.
Neil Coyle is MP for Bermondsey and Old Southwark.
More from LabourList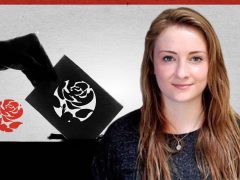 Comment
As a junior doctor working in the coronavirus wards, I have witnessed socialism in action. Health workers of…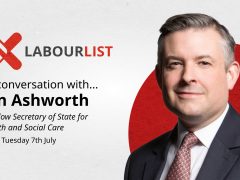 Video
Join us at 6pm on Tuesday, July 7th, for our latest "In conversation with…" online event featuring LabourList…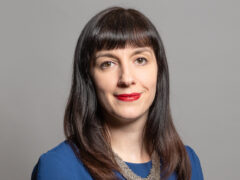 Comment
Rishi Sunak will deliver a statement in the Commons on Wednesday. Detail has been thin on the ground,…