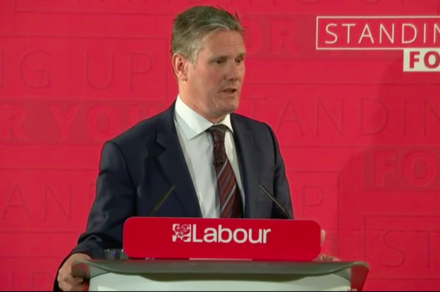 Sign up to LabourList's morning email for everything Labour, every weekday morning.
Three big issues are set to dominate Labour conference this year: rule changes, antisemitism and Brexit. The first comes under the democracy review proposals (plus open parliamentary selections), another round of which will be discussed and voted on by national executive committee (NEC) members on Saturday. The second will likely crop up at fringe events, where speakers who have already been accused of making antisemitic comments share platforms with top figures in the movement, and scoop-seeking journalists will be keen to get stories out of those panels. The third revolves mainly around the idea of another referendum – termed a 'people's vote' by its advocates – and could change Labour policy dramatically.
Earlier this week, Brexit secretary Dominic Raab tried to exploit splits by asking his opposite number for "urgent clarification" on whether Labour supports a second referendum. Considering how badly the Prime Minister is handling negotiations, and that Raab is literally in government holding this brief, the letter looked desperate. But the truth is that Labour does have a problematic gap between its fiercely pro-EU membership and its more cautious leadership. (The arguments on each side are neatly laid out by Andrew Adonis and by Gareth Snell respectively on LabourList today.) Both Jeremy Corbyn and Sir Keir Starmer agree that the time to call for a referendum on the final deal, if there is such a moment, is not now. How likely is it, then, that delegates at Labour conference will force a u-turn?
Trade unions are almost certain to select Brexit as one of their topics on the 'priorities ballot', which means a debate on the conference floor won't be avoided. 125 motions on Brexit have been ruled in, I'm told. You'll notice that is quite a large number. Representatives of local parties and trade unions who tabled those motions will therefore have the task of creating a "composite" motion – and with 125 people in the room, it's going to be a little chaotic. According to historical precedent, the shadow Brexit team will also be in that meeting. It seems probable that Starmer will push for a prepared composite similar to the motion passed by his own CLP, which falls short of demanding a 'people's vote'. Instead, it only leaves it open as an option (specifically "if there is no general election") and vows to campaign for Remain if such a vote were to take place.
With the TUC and Unite already having passed similar motions at their own conferences, it is likely agreements have already been struck between the unions and Starmer's team on an already drawn up composite motion. A spectacular policy change would be avoided. And in the fairly unlikely event that this plan doesn't work out, Labour's NEC will be there to help. The leadership can get the ruling body to write up a statement on Monday, setting out a party line-friendly policy, that would also get tabled. That would get voted on by delegates first and could preclude further meaningful motions on Brexit.
Labour's pro-EU activists aren't giving up without a fight. Campaign group For Our Future's Sake (FFS) have launched a new app, 'Together Against Brexit' (Apple and Android), that can be used by conference-goers to receive real-time updates on how to help the cause. It's well-designed, allowing users to connect with and message each other and consult a calendar for all pro-EU fringe events. It has competition, of course: Momentum's conference app, due to launch later today, will list all events hosted by The World Transformed, inform us of key votes and provide briefings for delegates. My TWT highlights so far include 'Deconstructing Neoliberalism: An Easy Morning Reading Group' and 'Decolonising Yoga'.
Going to conference? Remember to get your LabourList karaoke ticket now if you want a couple of quid off. See you in Liverpool.
Sienna @siennamarla
Sign up to LabourList's morning email for everything Labour, every weekday morning.
More from LabourList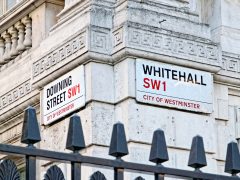 Comment
New governments need to make a splash, to make changes, to make their mark. The first 100 days…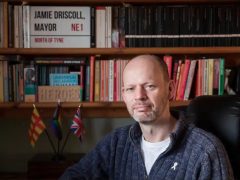 News
The Labour mayor for the North of Tyne region Jamie Driscoll has been blocked by the party from…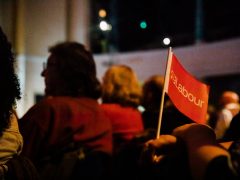 News
Labour Party membership has fallen by almost 170,000 since 2018 and by approximately 19,000 since last summer, despite…