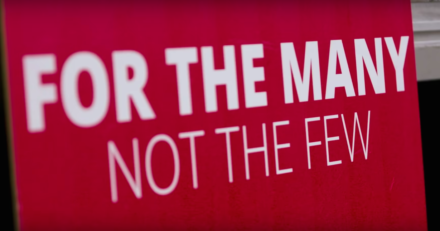 Buried deep in the package of constitutional amendments that formed Labour's democracy review 2018 is a small but significant rule change. It has the potential to cause chaos in Constituency Labour Parties (CLPs) up and down the country. From 1918, CLPs were exclusively organised on the basis of a general committee (GC) system. Labour Party branches, affiliated socialist societies and trade unions elected delegates to a central committee, which would in turn elect officers to help guide the overall direction and strategy of CLP.
This method of internal representative democracy remained largely unchanged for nearly 80 years, until – in 1997 – the concept of all-member meetings (AMMs) was piloted in a few places, most prominently Stephen Twigg's constituency of Enfield Southgate. GCs meant all members attended branch meetings and elected branch delegates, alongside delegates from affiliated socialist societies and trade union branches. But under this new system, all members would have the right to attend and vote at CLP meetings as well as elect the CLP executive officers.
By 1999, the leadership was looking to extend the concept of AMMs and introduce them in additional CLPs on the grounds that "all members are equal, so there is no need for general committees". This was met with fierce criticism by swathes of the Labour membership – in particular the left-wing group Campaign for Labour Party Democracy (CLPD), who described the move as an attempt to "strip the party outside parliament of its political functions". The changes also received condemnation from the Grassroots Alliance (the left's umbrella body for picking national executive committee candidates) and personal interventions from prominent left-wingers such as Tony Benn.
Many involved in the trade union movement saw the push to adopt the AMM structure as a direct assault on the their role in local labour party democracy, by what they saw as a Labour leadership that was ambivalent towards the contribution of trade unions. Nevertheless, Ed Miliband's reforms in 2012 made it even easier for CLPs to switch between GCs and AMMs following a two-thirds majority vote at an annual general meeting. In this case, it was under the pretext that due to a dwindling membership (around 200,000 at the time), the party needed to open up its structures to all members in order to encourage greater participation. I will return to this fallacy later.
This brings us to the rule change passed at conference this year. Under Labour's new rule, any party unit (i.e. Labour Party branch or affiliate branch) can table a motion proposing to change the method of organisation for a CLP to either a GC or an AMM. Should that motion pass, a special meeting must then be held, at which every Labour Party member is invited to attend and vote on this proposal, in place of the next-but-one scheduled CLP meeting. There is currently no limit on the number of times this motion can be proposed.
It should be obvious to most that this rule is open to abuse, in that a hugely disruptive process can be enacted ad infinitum. It also flies in the face of common sense, as any organisation serious about maintaining good governance wouldn't allow its standing orders to be amended on the fly and outside of the regular AGM. But aside from this, there is a more pertinent question: why is the senior leadership of the Labour Party, the most left-wing in the party's history, pushing what used to be an ultra-Blairite agenda? One that undermines the role of trade unions, abandons the spirit of collectivism and breaks the principle of representative democracy that Labour has held dear for a century? The answer, of course, is purely factional.
The current leadership and Momentum-backed members of the NEC have fallen into the same trap that Tony Blair did in 1997. They believe that by adopting an AMM structure, they can secure their grip on the party by quickly circumventing the existing balance of power in CLPs and take them over via a different system of organisation. At best, this is short-sighted. At worst, it shows a cynical disregard for local activists and campaigners who have poured hundreds, if not thousands, of spare hours into managing and participating in their local party, only to have it dismantled before their eyes.
Further proof that this is a factional power-grab is obvious when you look at where this motion has been tabled: Holborn & St Pancras, Hampstead & Kilburn, Bermondsey & Old Southwark and Streatham. What do these CLPs have in common? They're all London CLPs with a GC structure; they have huge numbers of members (several thousand in each case); they deliver large parliamentary majorities and lots of Labour councillors; and they have a vibrant branch culture in which every officer and GC delegate position is contested. There's just one problem: in the eyes of Momentum and the leadership, the wrong members keep getting elected.
Now, as an organiser for a faction, I accept I have somewhat surrendered my right to oppose measures purely on the basis that they are 'factional'. So please consider this: in the next few months, over 10,000 members in London will be encouraged to drag themselves to a meeting to debate the structure of their CLP. The truly sad thing is that despite winning control of the leadership of the party and switching their position on AMMs, the Corbynite left can't even be bothered to think up any new arguments for moving to an AMM structure. They will continue to parrot the same old justifications of the Blair and Miliband eras, such as "AMMs will increase participation of new members" – despite the fact that all the evidence of the last 20 years proves this isn't the case.
Though attendance at party meetings does tend to increase immediately after a CLP switches to an AMM structure, they then invariably become less well-attended than the GC that preceded them. Take Bristol West CLP for example, which has a membership of around 4,500 (the second largest in the country). It reportedly had just 35 members in attendance at its October all-member meeting. Not only does this show that the AMM structure doesn't encourage participation in local democracy, it's also a logistical nightmare for CLP executives to have to plan meetings where 4,500 members have the right to attend yet the number actually attending could be anything between 35 and the entire membership.
Similarly, arguments suggesting AMMs allow "all members to be more involved in the running of the CLP" are just as redundant now as they were 20 years ago, and are still predicated on the obvious falsehood that somehow large, unwieldy meetings would make better decisions. Unite's opposition to the adoption of AMMs on these grounds was made abundantly clear in their 2018 submission to the democracy review. The union argued: "In such a mass membership organisation there needs to be a recognition that branches are likely to be an active and convenient focus for local campaigning and that as our party expands it becomes a legitimate question to ask how much meaningful work can be carried out and decided in an all-member meeting."
The GC format of organisation, favoured by every major trade union, rightly reflects the trade unions' historic role in the founding and funding of the Labour Party by giving them the opportunity to send delegates to CLPs. This provides an organic link between the working class, their representatives and their local Labour Party. Many CLPs will have had trade union affiliates attending their local Labour Party meetings before the concept of individual members was even introduced in 1918. Is it really advisable to cut affiliated trade unions out of the process of local decision-making? Perhaps this argument could be made in barely functioning CLPs in which unions, party branches or socialist societies can hardly get enough delegates together to hold a meeting. But it is clearly totally inappropriate in the aforementioned constituencies, where affiliates have spent over a century sending delegates to participate in CLP meetings.
Delegate structures also guarantee there is diversity on the GC by requiring gender balance for all branch delegations. Every delegate has a mandate from their branch to represent their local membership in meetings and most members take this seriously, feeling a sense of duty to fulfil the role they were elected to carry out. The allocation of delegates is linked to the size of the local membership to ensure that meetings won't be swamped by enthusiastic members from middle class areas, outvoting the branches from working class areas with proportionally fewer active members. Most importantly, GCs operate under the spirit of collectivism, i.e. that members are there to represent the interests of organisations, not just their own views as individual members.
Evidence shows us that where AMMs are adopted, branch attendance suffers (people go to the CLP meeting instead of the branch). That means the party unit best designed to undertake practical election campaigning, as it is usually coterminous with a council ward, atrophies. Motions to CLP meetings are no longer carefully scrutinised and amended by branch Labour parties before being sent for approval, they can now be submitted by any member at any time – again, completely at odds with the spirit of collectivism ingrained in most Labour Party members, but totally in line with the individualistic, liberal vision Tony Blair had of a modern CLP meeting.
Perhaps the greatest argument against the AMM structure that still rings true today can be found in a draft motion promoted by CLPD in 1999. They argue, correctly, that the result of AMMs is less accountability: "[This] proposed annual jamboree would oblige members to vote for people many will hardly have heard of, if at all… For the remainder of the year, the Executive – insulated from pressure from party branches – would have a blank cheque to run the CLP." I'm sure this sounds all too familiar to members from CLPs with large memberships and an AMM structure.
I would urge all members from Holborn & St Pancras, Hampstead & Kilburn, Bermondsey & Old Southwark, Streatham and, indeed, any CLP with a mass membership and functioning GC structure, to vote against any proposal to change your CLP structure to an all-member meeting. Not simply on the grounds of opposing factionalism, but because it is the right thing to do. Ensuring the long-term success and diversity of representation in the Labour Party within your community should be every Labour member's first priority.
I'd also like to appeal to comrades from all wings and traditions of the party to please think about the long-term ramifications of using this recent rule change for short-term factional gain. Best case scenario: you make it marginally easier to take over a CLP, which is then structurally flawed and ineffective. Worst case scenario: you drag everyone halfway across your constituency to vote on an outdated proposal, get called out for playing factional games and get blamed for unnecessarily disrupting the business of your CLP. The choice is yours.
Matt Pound is chair of Streatham Hill Labour and the national organiser for Labour First.
More from LabourList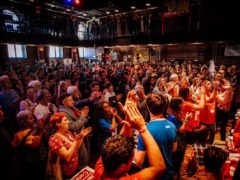 Comment
Labour's parliamentary selection process is under major scrutiny – and for good reason. Across the country, local left-wing…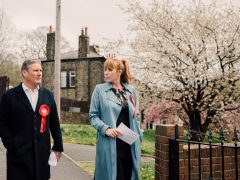 Comment
The last time Labour went from opposition to power in 1997, we were able to harness a wave…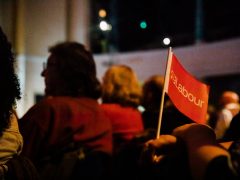 News
The local selection committee in Uxbridge and South Ruislip has been disbanded with "immediate effect" and the results…