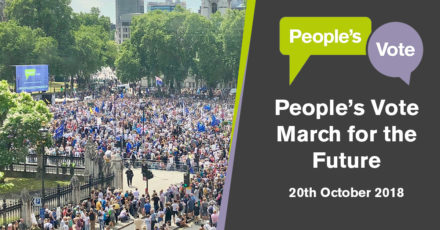 The other day, I received an email from the very energetic Labour parliamentary candidate in my home constituency in London. He asked me and other Labour Party members to take part this Saturday in a street stall to promote Labour. I try and turn up when asked to take part in such voter connecting events – the same engagement over more than four decades of being a Labour Party member.
But I had to reply that alas I had a different engagement next Saturday. It is to march with other anti-isolationist, anti-Ukip, anti-right-wing Tory MPs, anti-Murdoch-Mail–Sun Labour-hating tabloids, and urge that the British people be allowed to vote again on Europe as our friends in Denmark did in 1993 and our relatives in Ireland did in 2008.
On Radio 4's Today this week, John Humphrys insisted that voting anew on amputating ourselves from Europe was somehow questionable. Why? After all, we had a perfectly good vote in May 2015 to elect a government, before Mrs May – supported by all MPs – decided just two years later that the people should be allowed a second vote on the 2015 result. The idea of one vote, one time, once and forever belongs to the Robert Mugabe school of democracy.
The Iraq war had the endorsement of 417 MPs. Brexit had the endorsement of 37% of the total electorate. On both Iraq and Brexit, it was possible in David Dimbley's portentious phrase to say "the people have spoken" – in the first case, via their elected representatives; in the second, via a populist plebiscite that we now know was financed illegally and based on lies.
As a former Labour MP, I have sympathy with Jeremy Corbyn that in many Labour seats it was difficult to argue against Brexit. But Labour will never win over Europhobe Tory, Ukip and BNP voters in their constituencies. Instead Labour should look at the 86% of its members, many brand new to politics, who support a public vote.
I have yet to meet an MP, Labour or Tory, who thinks there will be a general election before its due date in 2022. Labour's position is to endorse leaving the single market – the very essence of what makes the EU… the EU. That is the same as Mrs May's, just as William Hague and Iain Duncan Smith supported Tony Blair over the Iraq War. They were wrong, and so is the wishful thinking that would see Mrs May will collapse and Labour called upon to save the nation.
The UK's politics and governance are blocked over Brexit. Even if we leave on 29th March next year, a Brexternity of tetchy, bad-tempered negotiations and quarrels in the Commons lies ahead well into the 2020s. A new public consultation is a risk. But at least it cuts the Gordian knot of complete political and government immobilism. For that reason, if for no other, asking the people – given all the new facts and evidence now in front of us – makes sense.
Labour has been behind the curve on Brexit for more than two years. London's mayor Sadiq Kahn, an increasing number of Labour MPs, trade unions like the GMB and Community, even anti-Labour Charlie Mullins of Pimlico Plumbers, know that any form of Brexit is a disaster and now urge a new vote. I have been doing Labour street stalls for decades. This Saturday, however, I will march to say that while the people did indeed speak in June 2016, they cannot be told to shut up and go away while our country takes a wrong turning future generations will curse us for.
I hope as many Labour friends as possible join me. Jeremy Corbyn has marched in London in support for progressive and anti-rightist causes for decades. Sadly, it appears he will not be there on Saturday. In the last great geo-political disaster to befall Britain, the Suez crisis in 1956, it was Labour who filled Trafalgar Square and led condemnation of the folly of the Conservative government. Saturday's People's Vote demonstration will be the first major march in London in support of a progressive cause in decades that Labour is not endorsing. As the party sinks below the Tories in most opinion polls, it is time for Labour to stop following and start leading on Brexit.
Denis MacShane is the UK's former Minister for Europe. He was a Labour MP for 18 years.
More from LabourList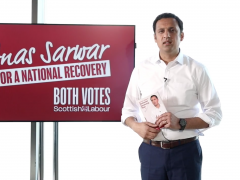 News
Scottish Labour leader Anas Sarwar has warned the 'Progressive Britain' conference today that his party's performance on May…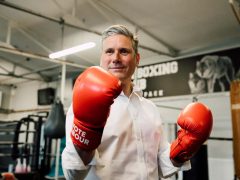 News
Keir Starmer has declared that Labour must "change our party to change Britain" and made the case that…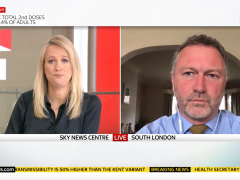 Video
Sophy Ridge on Sunday Shadow Communities and Local Government Secretary Steve Reed backed the easing of Covid restrictions…