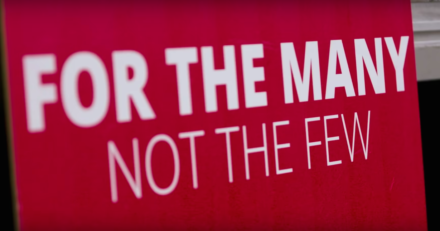 Sign up to LabourList's morning email for everything Labour, every weekday morning.
Labour's latest internal election, concerning six new places on the national constitutional committee (NCC), has prompted many party members to ask: why are there factional slates for a quasi-judicial body? You would think the NCC candidates should put factional allegiances to one side – the committee does, after all, have the power to discipline and even expel activists.
On LabourList today, councillor Joshua Garfield touches on this question and also expresses his disappointment with the new, unified left-wing NCC slate. Specifically, his piece centres around criticism of Momentum's decision to back Jewish Voice for Labour (JVL) activist Stephen Marks. After having dropped their endorsement for Pete Willsman over comparable views on antisemitism last summer, some activists from the Corbynsceptic wing as well as the 'soft Corbynite left' are warning that Momentum's latest move will prove to be a misstep. Of course, those who agree with the decision are saying the single CLGA slate shows a united front, and therefore progress for the Labour left.
At least Labour squabbles aren't currently being held in public amongst the parliamentary party. The same can't be said for the Tories: the cabinet (including the rebel 'pizza cabinet') is leaking like a sieve, and backbench MPs are openly calling for Theresa May to stand down in the middle of crunch Brexit negotiations. These direct attacks have been going on for some time now, but the latest example of overt dissent is particularly delectable.
Backbencher (and sure to stay that way) Johnny Mercer has told The House magazine that he wouldn't vote Conservative were he not an MP. "Just being honest, I wouldn't vote. Of course I wouldn't, no," he says. More astonishing still, Mercer calls the government a "shit show". He adds: "Would I want to be part of this administration? No." Neatly summing up Theresa May's Chequers deal, the MP concludes: "It doesn't make anybody happy. It's the ultimate in not making a decision."
You wouldn't think this man has a majority of just over 5,000. It's safe to say the next Labour candidate in Plymouth Moor View, Charlotte Holloway, now has plenty of material to work with for leaflets. Thanks, Johnny.
Sienna @siennamarla
Sign up to LabourList's morning email for everything Labour, every weekday morning.
More from LabourList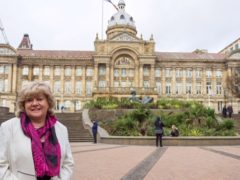 Comment
The future of the West Midlands hangs in the balance. As a region, we are facing a number…
Comment
Boris Johnson is set to be our next Prime Minister. He won 114 votes in the first ballot…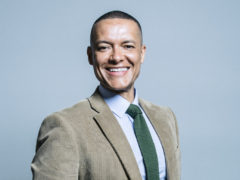 Comment
Nothing says 'taking back control' and clawing back sovereignty like suspending a democratically elected parliament to stop it…