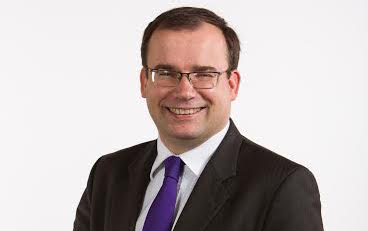 Thames Water should be converted into a mutual – The People's Water – operating in the private sector but owned by its consumers and its employees. In the ten years to 2016, Thames Water shareholders paid themselves £1.6bn in dividends, ran up a pension deficit of £260m, loaded Thames Water with £10bn of debt and regularly paid zero corporation tax. Thames Water now ranks 23rd out of 23 water companies for customer satisfaction according to the Consumer Council for Water.
There are new owners in place and the current chief executive is promising everything will now be different. But the case for putting consumers and staff in charge is overwhelming. According to their own performance report for 2017/18, Thames are failing to meet basic standards in 17 out of 41 key areas. They are, by their own admission, failing to meet targets to reduce the numbers of properties experiencing chronic low water pressure, failing to reduce their number of complaints and wasting 695 million litres of water annually through leakage. It is a dismal record that has entailed a £35m fine for poor performance.
Research by the Open University suggests that the owners took more in dividends from Thames Water than it actually earned from its income from its consumers over the last decade. Dividends and the pension deficit weren't the only things to increase in this period – customer bills and the number of complaints went up too. Unless Thames is owned by the public and its employees, there will be nothing to prevent future owners riding roughshod over the needs of the customers and other stakeholders. Indeed, there is no guarantee that the current owners won't sell up to another wealthy set determined to exploit Thames Water's monopoly position and enrich themselves further.
Customer bills have, in part, increased as the cost of financing the Thames Tideway tunnel through London was added. Although the complex regulatory system at the point of privatisation was intended to shift risk from bill payers to private business, the £4.2bn "super sewer" sees a dividend for investors from day one, but is paid for by Thames Water customers. It isn't investors who will have to pay up if things go wrong, but the UK taxpayer who is the ultimate insurer for the projects.
By contrast Welsh Water is run by not-for-profit owner Glas Cymru. It saves money and reduces bills by firstly not paying dividends to shareholders. It also has an ownership model that forces it to always operate in the interest of its customers. Thirdly it has changed the way they raise finance to reduce the cost of credit.
Glas Cymru's takeover of Welsh Water was financed by a £1.9bn bond issue and whilst the bond issue to finance the conversion of Thames Water into a mutual would be bigger Welsh Water's subsequent success serves as a template for a similar ownership change. Indeed, the Treasury could make it easier for ordinary people with some savings to help support bringing Thames Water back into public ownership using the model of national savings, premium bonds or the 'War Bonds' used to help the nation recover from the trauma of the Second World War. This would allow those consumers or employees with savings to benefit both as customers or staff of Thames Water, and as bond holders seeing a modest but guaranteed return.
Welsh Water now has the strongest credit ratings in the water industry, reducing their financing costs and allowing even more investment in their infrastructure and services. Customer bills have steadily reduced in real terms and they have so far provided over £10m of support for vulnerable and low-income customers through social tariffs and an assistance fund.
Thames Water would be jointly owned by a consumer trust and employee trust to share ownership of the new mutual company limited by guarantee, similar to Glas Cymru. There would be an AGM to appoint directors and auditors and to challenge the company on remuneration and other issues. Safeguards would be built into the constitution of the trust to ensure people with a range of backgrounds, skills, expertise and experiences were involved in the strategic decisions about the future running of Thames Water.
Public ownership can take many forms but a mutual model, long supported by the Co-op Party, building on the success of what has worked in Wales and some of the lessons of the industry before privatisation, would ensure Thames Water is well-resourced, accountable and effective. The Thames area is in need of significant and ongoing investment in its water infrastructure.
Supporters of privatisation point to the underinvestment in water infrastructure before water companies were sold. Public ownership didn't prevent investment, the lack of investment was a result of political decisions – usually by Conservative governments. And what investment has happened since privatisation has been as a result of the state intervening in the market through the regulator. Keeping Thames Water in the private sector albeit publicly owned would mean, as well as the option to reinvest profits, it was still able to raise funding for investment via the capital markets. As a result it wouldn't, unlike if it were nationalised, have to compete for funding from the government that could otherwise go into schools, social care or policy.
Future governments after the next Labour government may not be so well-disposed towards a publicly owned Thames Water, but a mutually owned business, where customers and employees have equal voice and vote would be irreversibly publicly owned. It would mean board, employees and customers alike could plan for the long term without interference from greedy owners, privatising governments and without being starved of essential investment.
Customers of Thames Water have been exploited for too long. Along with employees, they should own the business, transforming it into a John Lewis or Nationwide of the water industry. It would be a People's Water: publicly owned and with investment and a determination to operate in the interests of all as its guiding principles.
Gareth Thomas is chair of the Co-operative Party and MP for Harrow West.
More from LabourList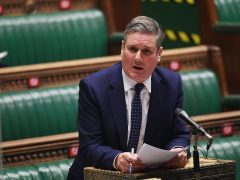 News
Keir Starmer has been urged in an online meeting of the parliamentary party tonight not to ditch the…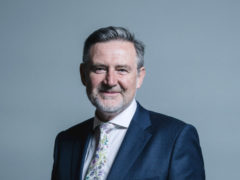 Comment
Tonight will be like old times. The lobby correspondents gathering outside Committee Room 13. Ears pressed to the…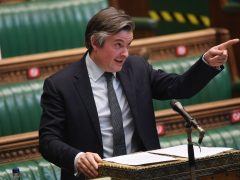 News
Jonathan Ashworth has said the spread of the Indian variant in the UK could have been avoided while…