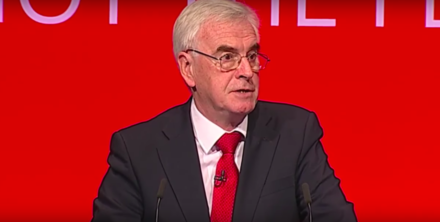 Sign up to LabourList's morning email for everything Labour, every weekday morning.
Blur or Oasis? That question became a lot easier to answer for some Labour members over the weekend. "What's the story, Noel's a Tory" raked in likes and retweets after the Gallagher brother said he'd rather reform Oasis than see "lunatic" Jeremy Corbyn become Prime Minister. And once that row had started to die down, the Observer went and sparked another.
Yesterday Theresa May got an op-ed in the centre-left Sunday paper, which honoured the piece with a front-page splash. Essentially a rehashed version of her keynote conference speech, the Prime Minister told Labour voters to "look afresh" at the Tory government and reject the "once-great party under the leadership of Jeremy Corbyn". Pointing to what she considers to be the Labour leader's weak points, May said Corbyn's record on antisemitism, national security and deselection meant members of the electorate who previously backed Labour could now think again.
Whether you think the Guardian has "come out for" the Tories, as former Corbyn spokesperson Matt Zarb-Cousin argued, or simply took a decision in line with journalistic conventions, as many scribblers retorted, left-wingers largely agreed on one fact. May's appeal to the centre ground is unlikely to work. It comes after years of austerity, the Windrush scandal and an ongoing shambolic handling of Brexit. Although it was she who famously warned the Tories against their "nasty party" image, that is an impression she actively leant into as Home Secretary and then as leader. To think a return to her first speech as Prime Minister, nicking the rhetoric of Ed Miliband, could convince austerity-weary Labour supporters to switch sides is mind-boggling in its optimism.
And as John McDonnell astutely pointed out while doing the media rounds on Sunday morning, the Tories have promised an end to austerity before – three times, by his reckoning. Yet it still hasn't happened. Meanwhile, the Shadow Chancellor further consolidated Labour's opposition to austere Tory measures by confirming to Sophie Ridge on Sky that the opposition party thinks Universal Credit should be scrapped. "It's not a system that can work," he said, and "it will have to go".
McDonnell had a busy weekend, starting with a visit to the key marginal seat of Pudsey in another stop on his economy-themed nationwide tour. He plans to continue calling on other Tory-held target constituencies until the next general election, as 'The Road to Rebuilding the Economy' serves to both campaign for Labour's early-selected parliamentary candidates and promote community cohesion.
In a similar project – arguably the same ends via different means – McDonnell has today revealed he is launching a political education network with The World Transformed. This direct and formal collaboration is a first. The project will see TWT, which grew out of Momentum, encourage Labour supporters to run community events. It's a "vital, urgent initiative", McDonnell argues, that puts "ordinary people" at the "beating heart of Labour in power". Explaining why he's "proud to be involved", the Shadow Chancellor said: "The Labour movement has a rich history of working class self education and because of new platform technologies we're able to revive and expand on that tradition like never before."
Traditional canvassing is no longer enough. Building on Ed Miliband's ventures into community organising, with the support of Momentum, TWT and other groups on the ground, Corbyn's Labour hopes to narrow its focus on towns neglected by the Tories – and win.
Sienna @siennamarla
Sign up to LabourList's morning email for everything Labour, every weekday morning.
More from LabourList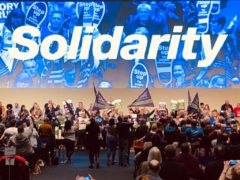 Comment
Below is the full text of the UNISON annual conference opening speech made by general secretary Dave Prentis. …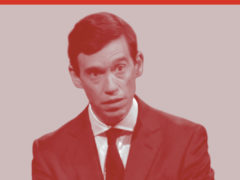 News
LabourList readers would most like Rory Stewart to win the Tory leadership contest, according to our latest survey.…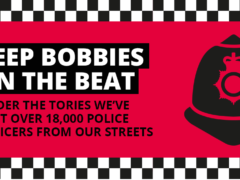 Comment
The desire to appear more trustworthy to voters on law and order runs like a golden thread through…