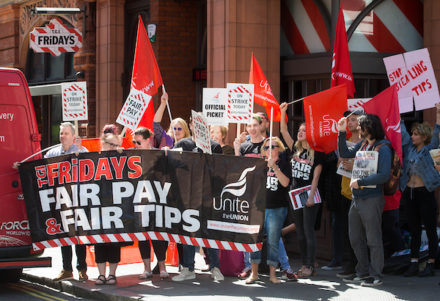 Sign up to LabourList's morning email for everything Labour, every weekday morning.
Thanks to the mood shift spurred on by Jeremy Corbyn as Labour leader, austerity is no longer a politically useful cover for ideologically driven economic policies such as privatisation. That's why Theresa May used her keynote conference speech yesterday to announce the end of austerity, despite the government's plans bearing no relation to that promise. Unless there are significant U-turns in Philip Hammond's Autumn Budget (the Tories could finally take the advice of basically everyone and halt the Universal Credit roll-out, for instance), it seems the Prime Minister's rhetoric won't match the Chancellor's actions.
Other than the last-minute vow to scrap the Thatcherite borrowing cap for councils, which will allow local authorities to build desperately-needed new homes, the stand-out policy announcement of Tory conference was a ban on restaurant owners taking a share of staff tips. On Monday, Theresa May told her party new legislation would ensure tips left for workers would go to them in full. This was a move recommended two years ago by a government report, but it's only now being adopted.
That is partly thanks to the campaigning efforts of people like Lauren Townsend, a TGI Fridays waitress and new Unite activist who writes for LabourList today about why she and her comrades at McDonald's, Wetherspoons, Deliveroo and UberEats are staging a day of action. Hundreds of employees – both in-house restaurant and delivery workers – are embarking on co-ordinated industrial action today that will see "trade unions – among them Labour affiliates Unite and the Bakers' Union – working together in an unprecedented way", she says.
Everyone in the Labour Party and wider movement is behind these fast food workers. Momentum – to which the Bakers' Union is affiliated – are helping to mobilise members to picket McDonald's branches across the country. Meanwhile, Labour's youth groups are encouraging their activists to show solidarity – either by joining the picket lines or at least boycotting the companies. This morning, John McDonnell gave his support to the strikes, and said the workers on strike "have been ignored by their employers" while "simply asking for a wage they can live on".
As the Shadow Chancellor commented: "Under a Labour government, we will guarantee that all workers will have their rights at work protected from day one, earn a living wage of £10 per hour and that those on strike would be entitled to a share in the ownership of the companies they work for."
Solidarity.
Sienna @siennamarla
Sign up to LabourList's morning email for everything Labour, every weekday morning.
More from LabourList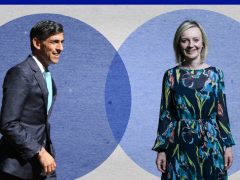 Comment
Rishi Sunak and Liz Truss have now gone head to head in six hustings with Tory members in…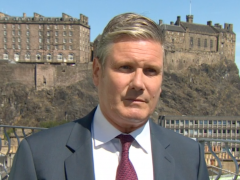 News
Keir Starmer has said that he will set out a "comprehensive set of proposals" to combat the cost-of-living…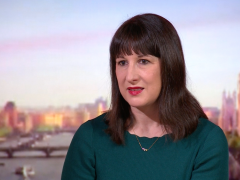 News
Rachel Reeves has urged the Tory leadership candidates to "stop playing to the gallery" and come up with…