Those left-wing NCC slates LabourList published on Thursday? Forget them – they've been scrapped. As reported last week, talks on the Corbynite Labour left that aimed to agree a single slate for Labour's top disciplinary body broke down. The Campaign for Labour Party Democracy (CLPD) unilaterally announced its own slate after, it was claimed, Jon Lansman wanted to block endorsement of Jewish Voice for Labour (JVL) activist Stephen Marks. (Any such "veto" was denied by Momentum.)
On Monday night, Momentum called on CLPD, JVL and Labour Campaign for Nuclear Disarmament (LCND) to resume negotiations. CLPD quickly agreed. They met yesterday and compromises were made. CLPD-backed Kaneez Akthar withdrew from the contest on Friday, and was speedily replaced by Sonia Klein, whose last-minute endorsement raised eyebrows as some doubted her left-wing credentials. Klein is now off the slate after volunteering to step down.
Momentum-endorsed Jabran Hussain – a solicitor and the brother of Bradford MP Imran Hussain – has vowed to duck out this time and stand in 2019, when he will be backed by CLPD and Momentum. Also previously supported by Momentum, Martin Menear – a trade union activist from Cornwall who once suggested Luke Akehurst's NEC campaign was funded by Mossad – withdrew too.
Lansman's organisation is happy to have avoided a continuing divergence. "Everyone wanted left unity, including the candidates," according to a Momentum source, who added that there can be a "real temptation for the left to turn on itself when we become the mainstream" and "we've shown a certain maturity and sense of purpose in not letting that happen".
The candidates now endorsed by Momentum/CLPD for Labour's NCC are:
Annabelle Harle
Gary Heather
Stephen Marks
Khaled Moyeed
Susan Press
Cecile Wright
In the end, CLPD lost one candidate and Momentum lost two. There is now a single slate of six NCC candidates, and JVL's Stephen Marks is on it. The latest saga has again exposed some of the dividing lines – particularly the way antisemitism should be talked about and dealt with by Labour members and party structures – between Momentum and smaller left-wing groups.
This time, the organisations have managed to smooth it over swiftly enough that the results will hardly be affected. Local parties are in the process of making nominations but few have already done so. (I suspect most CLPs hold meetings in the second half of the month, after branch meetings, and later in the week.) Most expect that the vast majority of CLPs won't be able to nominate within such a short timeframe. They have until 28th October, then votes are cast between 12th and 25th November via the CLP secretary.
Sienna @siennamarla
Sign up to LabourList's morning email for everything Labour, every weekday morning.
More from LabourList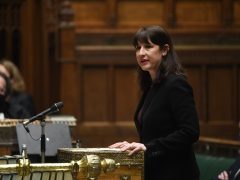 News
Labour has urged the government to close a "major tax loophole" in the windfall tax ahead of a…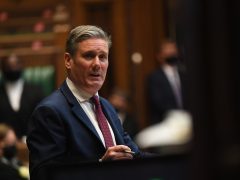 News
The Labour Party is preparing to make several significant policy interventions on the economy to combat the rapidly…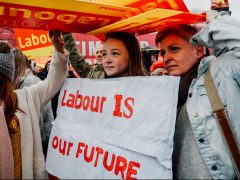 Comment
This summer marks the rebirth of a national Labour students organisation. Its predecessor, marred by factionalism and disagreement,…