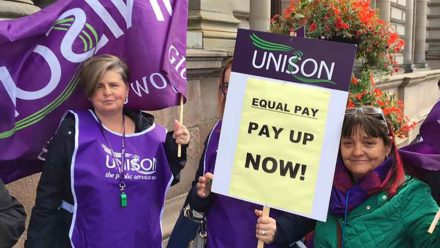 The media barely reports on trade union activity – at least not any more. In fact, the Morning Star is the only daily paper to maintain dedicated industrial correspondence. Coverage we do see elsewhere is often part of an effort to undermine unions, label our elected leaders 'barons' and our active members militants (as if that's a bad thing!). We're lucky to get a few column inches when a new, young and exciting action like McStrike takes place, but anything else and it's only the far-left press that reports on it, if that. I believe we, as the Labour Party, are guilty of not paying enough attention to industrial disputes too, and I sometimes feel like a broken record on this issue.
It's no wonder the general public, and some of our members, have a skewed view of what trade unions are and of the type of activity taking place in workplaces across the country. It is down to us as labour movement activists to share stories from the frontline, and our solidarity with them. The aim of this new LabourList corner is to act as a regular round-up of some of the latest industrial and political news from the party's affiliated unions. I hope it helps.
On Wednesday last week, Unite announced its members at Street Crane in Derbyshire will strike for 12 days over a pay dispute, starting this week. Rejecting a 2.5% pay offer, the workers voted 100% in favour of walking out. This will be the first strike at the plant in 20 years. Yesterday it was also announced that a mass meeting of union members at a Merseyside shipyard has voted to ballot for strike in response to the prospect of hundreds of job losses.
The GMB union has this week launched a new branch, called 'Footballers United', offering membership to amateur and semi-pro footballers. And following an extra hot (sorry!) exchange of words with Nando's and Newham Council, GMB has won a fight over the now defunct plans to open a restaurant in the building in which the union was formed.
The five year anniversary of the Tory-Lib Dem coalition government privatising Royal Mail has been met with an announcement that more than 40 Post Office branches will relocate to W.H. Smith stores. It is a move that appears to be using a state-owned service to subsidise a chain already reporting huge losses. The Communication Workers' Union (CWU) has vowed to step up their fight to bring the service back under public control, and spent the weekend protesting privatisation in Peterborough.
Next week, 8,000 women workers in Glasgow will begin a joint strike for equal pay – 5,000 of them Unison, 3,000 GMB. It's an issue over the pay banding of what is seen as 'women's work', and the council that employs them has had numerous equal pay claims against it. The services affected by the strike include schools, nurseries, home care, cleaning and catering; and union members voted overwhelmingly for the action (between 90% and 99% in separate ballots). These inspiring women, who echo the calls of the Ford machinists of 1968, will start their walk-out on Tuesday 23rd October. A rally will take place on the day at 11.30am, Glasgow Green.
More from LabourList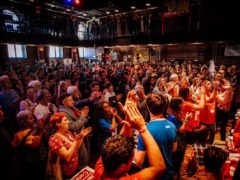 News
Momentum members have elected a new national coordinating group with candidates on the Momentum Organisers slate winning a…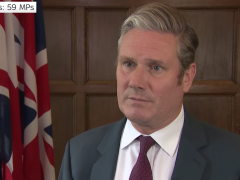 Video
Keir Starmer has declared that replacing Boris Johnson as Prime Minister with another Conservative MP is "not the…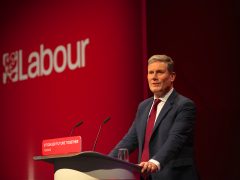 Daily email
Boris Johnson has finally agreed to go. Following an unprecedented number of resignations over the past few days, a…