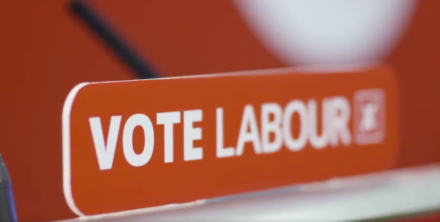 It's been a whirlwind couple of years for me as a Labour member. I joined the party back in my teens, but was never particularly active – I'd deliver leaflets and knock some doors around election time, but any thoughts of representation were far from my mind as I concentrated on my career in the NHS and my young family. I did a stint as a workplace rep for Unison, argued about politics down the pub and never failed to vote in every and any election. The latter years of the last Labour government disheartened me, though, and events like the Iraq War and the 'Cash for Honours' scandal disturbed me enough to allow my membership to slip.
Having been too young to truly understand the enormity of the damage a Tory government could do to public services, my political verve reawakened after 2010 as I watched in horror as the impact of cuts to services hit hard. I supported Jeremy Corbyn for leader in 2015 in order to change the narrative to one of anti-austerity and socialism. From that moment on, my activism increased and there's rarely been a weekend when I haven't been out in the wind, rain or snow campaigning for a Labour government, either locally or nationally. I've been a candidate for City council, written articles, spoken at various CLPs and conferences and delivered training. This year, I was elected onto the executive committee of Open Labour – a position of which I am immensely proud. As I say, a whirlwind, and almost all of it positive.
It's been a pleasure to be involved in a party that has grown in size and attracted so many enthusiastic and talented people to its cause. It was necessary. In 2015, a nation of 60 million people had less than half a million political party members – now there are more than that in that Labour Party alone. That pace of growth has been a fantastic boost to a party that had somewhat lost its way, and there can be no doubt that the 2017 general election result has restored belief in the Labour Party as a potential party of government again.
Along with all the benefits, that growth has brought problems too. There are, quite rightly, few hurdles in place to stop anybody becoming a member, and with hundreds of thousands of dedicated activists, inevitably some have come to sew division and hatred within the party. This is where its machinery and governance needs to be both robust and fit for purpose. The move to democratise our party, which I wholly support, must be backed up by policies and procedures that can stop reputational damage or even takeovers by those opposed to democratic socialism. We need a national constitutional committee (NCC) that is accountable, fair and transparent, and that makes timely decisions.
Once again, as is the way with internal elections, we are offered slates from two opposing wings of the party – one for whom the leadership can do no wrong, and one that says he can do no right. Whilst neither position is invalid, it shouldn't be the sole factor in making important decisions on party democracy.
We can all agree that we need to win the next election and rid ourselves of this shambolic, heartless and incompetent Tory government. To do so, we must show ourselves to be ready for that task and send a clear message that abuse of any kind – whether it be racism, misogyny, bullying – will not be tolerated. We are the party of equality and we are better than than that.
The NCC needs to be both fair and robust, where decisions are made according to rules, not emotions. After a successful career in forensic mental health, dealing with difficult decisions on a daily basis, I feel sure that I can offer an independent voice. I will see that issues are dealt with in a clear, non-partisan, fair manner, swiftly and sensitively. Let's future-proof our processes and get ready for government.
Steve Lapsley is standing for Labour's NCC. 
More from LabourList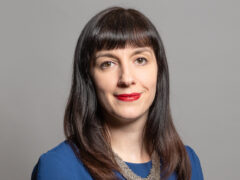 Comment
The Prime Minister last week set out the roadmap that the government has in mind for coronavirus restrictions,…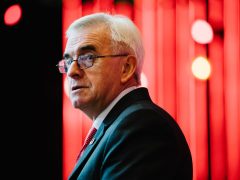 News
John McDonnell has been joined by Labour Party supporters and academics in signing a letter that proposes the…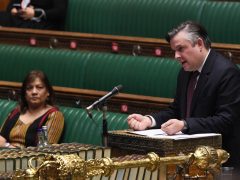 News
Labour has declared that the Budget must be focused on providing the NHS with the resources it needs…