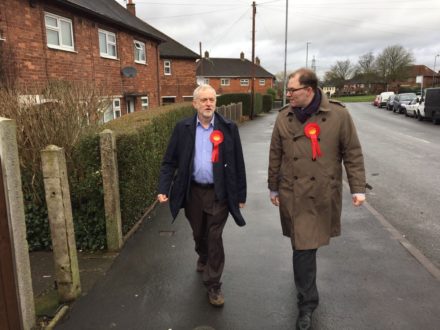 In government but not in power. This is the whisper that has been working its way around the Palace of Westminster over the last week, after the Prime Minister presented the draft withdrawal agreement and the future political settlement to MPs. Theresa May was successful in achieving a majority in the House of Commons – albeit one that exists in opposition to her proposed deal. MPs from Leave seats and Remain seats, supporters of Brexit and opponents of it, Labour, Conservative, Lib Dems, the SNP and crucially the DUP… all lined up to express their disappointment with the deal and confirm that they would not be supporting it.
While it is a pleasure for Labour MPs to watch, in real time, the disintegration of a Conservative government, there remains huge questions about what Labour should do once this deal fails to gain the support of parliament. Labour's policy is still that we accept the result of the referendum. And Labour, rightly, has said that leaving with no deal would be an economic disaster, and so must be prevented. The policy agreed at party conference asks Labour MPs to vote down any deal that fails to meet our six tests, then table a vote of no confidence to trigger a general election. If an election is not forthcoming, all other options remain possible – including (but not exclusively) a second referendum.
In itself, that sounds fine. But Labour MPs on all sides of the debate have been asking questions about what Labour's Brexit policy would be in a general election. How would Labour campaign in a second referendum? If the party decided to campaign to remain in the EU, could we honestly say we respect the outcome of the referendum? In places like Stoke-on-Trent, very few people have changed their minds. In any second referendum, my city would reiterate its support for leaving the EU. And that has been reflected in my postbag.
Leavers want this deal voted down because it fails to deliver on sovereignty, and doesn't repatriate the ability to make our own laws and our own rules in a variety of areas – not least trade policy. It also raises real questions about the future of the union with an unworkable and unpopular backstop that would leave Northern Ireland in limbo, not in the EU but covered by all their rules in a much deeper relationship than the rest of the UK. Remain voters in Stoke-on-Trent – even those who accept the outcome of the referendum –oppose the deal because, they tell me, it leaves us in a half-way house with all the burdens and none of the say.
The Prime Minister has said that rejecting this deal will either lead to a 'no deal' Brexit or no Brexit at all. This is nothing more than a bare-faced attempt to bounce Labour MPs (opposed to no deal Brexit) and hardline Tory MPs (afraid of losing a once-in-a-generation chance to leave the EU) into voting for her deal. It won't work.
I don't know where we'll end up but what I do know is that the proposals currently being put before the House of Commons will fail. I can't support a deal that fails to meet the expectations of the referendum, and I'm confident it will be voted down. The Remainers and the Leavers will – initially – get their way. Labour's challenge is to discover the deal that both the PLP and parliament can vote for. A deal that respects the outcome of the referendum while doing the least economic harm as possible.
In rejecting this deal, MPs from all sides of the debate are taking a huge gamble. A rejection of something tangible in the hope of something as yet undefined, and all before the 29th March 2019. When the vote comes, the most Remain-supporting MPs will be joined in the voting lobby with the hardline 'no deal' supporters, both hoping that rejecting this deal will lead to a final place in which their preferred option becomes reality. Whatever comes next, one half of this unlikely coalition will be very disappointed.
Gareth Snell is MP for Stoke-on-Trent Central.
More from LabourList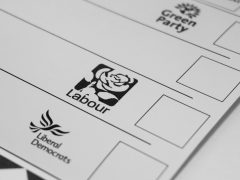 Comment
On his tour of the Sunday politics shows, David Lammy did two things: he claimed Labour is now…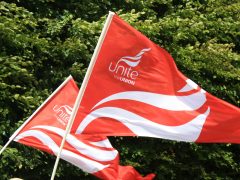 Daily email
David Lammy prompted a fresh row between Labour and the unions yesterday. As the Shadow Foreign Secretary discussed…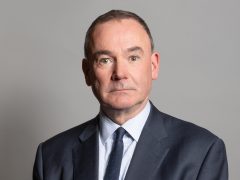 Comment
There is a real danger the Labour leadership is misreading the political moment. Armed with a New Labour…