Labour First is looking to appoint a second full-time organiser as it strives to "stay competitive" in the battle against Corbynites in the Labour Party.
To finance the move, the Corbynsceptic organisation has today launched a fundraising drive that it hopes will encourage recurring monthly donations and secure a reliable stream of income.
In an email to members on Tuesday morning, Labour First secretary Luke Akehurst described Momentum as "awash with cash, staff and data" but pointed to the recent selection victories of Emma Whysall, Lynn Denham and Fleur Anderson as proof that "well resourced Momentum candidates" can be defeated.
"We need £50,000 just to fund the same level of activity in 2019 as in 2018. Ideally we would like to raise a further £30,000 in order to hire a second professional organiser, as the brilliant Matt Pound – our only paid member of staff – could win many more battles if he had a colleague," the email reads.
"So far we have had about £37,000 pledged by existing donors – an impressive start but less than half of what we need – so I'm writing to ask you to chip in now, so we can plan the fightback for 2019."
The only current full-time staff member, Matt Pound, was recruited in January 2017 after a pre-Christmas fundraising appeal.
Earlier this year, the former aide to Toby Perkins and John Spellar enjoyed a significant victory after playing a crucial role in the hotly contested Lewisham East selection, when pro-EU candidate Janet Daby won against Momentum-backed Sakina Sheikh.
As a Labour member in Streatham, Pound is now organising against the adoption of all-member meetings (AMMs) in his and other London local parties.
More from LabourList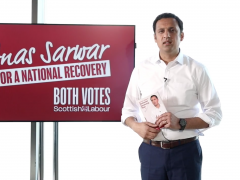 News
Scottish Labour leader Anas Sarwar has warned the 'Progressive Britain' conference today that his party's performance on May…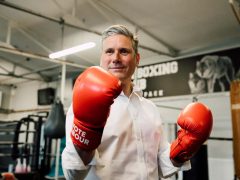 News
Keir Starmer has declared that Labour must "change our party to change Britain" and made the case that…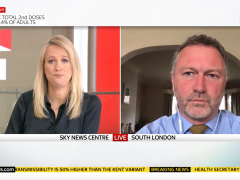 Video
Sophy Ridge on Sunday Shadow Communities and Local Government Secretary Steve Reed backed the easing of Covid restrictions…