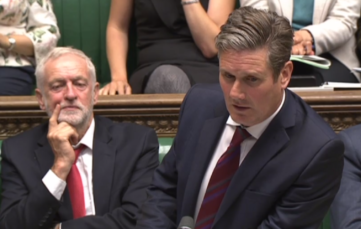 Sign up to LabourList's morning email for everything Labour, every weekday morning.
Labour appears united at the moment, as almost all MPs rally behind efforts to defeat Theresa May's Brexit deal. From the leadership right down to the grassroots – across factions, Momentum and Progress alike – the party has agreed to 'Stop Tory Brexit'. The problem is that this clear ambition has an expiration date. On 11th December, just under two weeks time, it is practically unfathomable that May's deal will get Commons approval. And that's when the splits within Labour will open up again, and aired publicly.
Jeremy Corbyn is known to be working on a comms plan for his alternative Brexit deal, with ideas being floated for "Jeremy's Better Brexit". It's already had a public outing, when the Labour leader told the CBI last week that a "sensible, jobs-first" Brexit plan combined with a "radical programme of investment" would help gift communities with "good jobs and real control". Keir Starmer, on the other hand, is at heart a Remainer who isn't repelled by the idea of stopping Brexit altogether. Inch by inch, he has applied pressure to soften the party's position. So what's next? EFTA, a 'people's vote', simply remain? The Shadow Brexit Secretary has always been more open to the idea of another public vote on the UK's future relationship with the EU.
John McDonnell alternates between clearing the path for one or the other of these strategies. Today, The Guardianreports that the Shadow Chancellor has made positive noises about Labour coming out in favour of a second referendum, and said for the first time – echoing Starmer's expressed views at conference – that remain should be an option on the ballot paper. At a Guardian event, McDonnell predicted May would lose the first vote, then present a tweaked deal that would fail again. This is interesting because there has been talk of Labour supporting (or not whipping strongly against) a fresh Tory proposal, and the prediction seems to run contrary to Corbyn's own preferences.
What we know for certain is that Labour will put down a vote of no confidence at some point – most expect it to fail, but hopefully further destabilise the government. But will Labour push for a 'people's vote', an option resisted by the leader and one that risks fragmenting the party with serious consequences?
Sienna @siennamarla
Sign up to LabourList's morning email for everything Labour, every weekday morning.
More from LabourList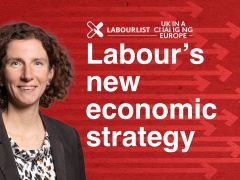 Video
Anneliese Dodds set out Labour's economic strategy at a LabourList and UK in a Changing Europe event this…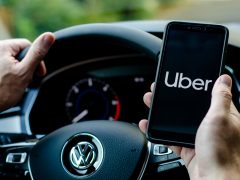 News
Andy McDonald has called on the government to legislate after a Supreme Court ruling found against the "bogus…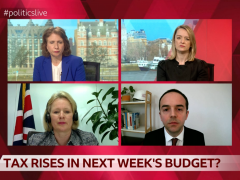 Video
Shadow Treasury minister James Murray has suggested that the Labour Party would not support any tax increases in…