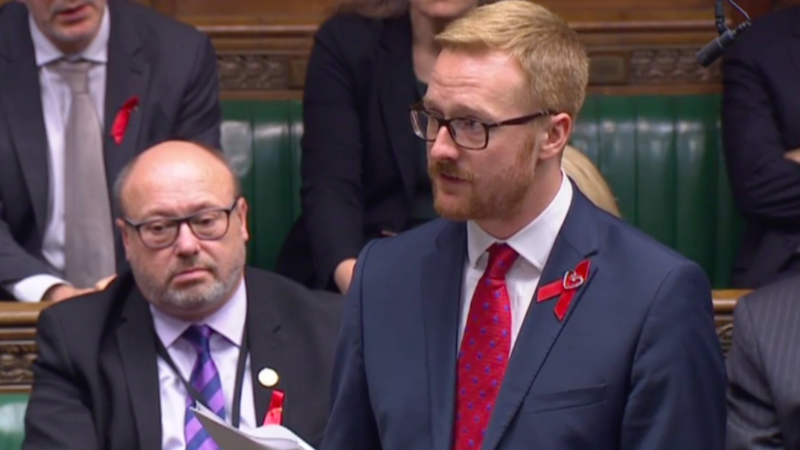 Lloyd Russell-Moyle has become the first serving MP to reveal an HIV positive diagnosis in the House of Commons.
During an adjournment debate on HIV and World AIDS day, the Labour MP said: "Next year I'll be marking an anniversary of my own: ten years since I became HIV positive. It has been a long journey, from the fear of acceptance to today, hopefully, advocacy."
Before making the speech, the MP for Brighton Kemptown told The Mirror that it was a "scary thing to do". He added: "I am a paid politician and one of my jobs is to show how the personal becomes political, and vice versa.
"That doesn't meant the public need to know the ins and outs of every politician's personal life, but it does mean where there are links and you can help others, you need to speak out."
In his Commons speech, Russell-Moyle explained that the UK is on its way to halting the rates of HIV diagnosis in parts of the country. "But we are at a fork in the road. Currently I worry that we might be starting to head in the wrong direction, with £700m in cuts to public health between 2014 and 2017."
"I think it is important for me politically to speak out," he told MPs in the chamber, including Jeremy Corbyn sitting on the frontbench.
Brighton MP Lloyd Russell-Moyle reveals to the House of Commons that he is HIV positive

Figures released today show that the UK has reached a landmark HIV target https://t.co/haV7AusqCV pic.twitter.com/lypDlTkKur

— Sky News (@SkyNews) November 29, 2018
Commenting on his disclosure, Russell-Moyle said: "This Saturday 1st December will mark the 30th Anniversary of World AIDS day, and next year it will be ten years since I became HIV positive. I was 22 years old, and diagnosed early. Since then I have been on world-class treatment provided by the NHS – so I have not only survived, I've prospered, and any partner I have is safe and protected.
"I am leading this debate today because we are in many ways at a juncture in the fight against HIV and AIDS. We could be more vocal, more ambitious, more determined to eradicate the disease in the UK. Or, we could go in the direction of the Government, which is putting our hard fought progress at risk.
"Their reluctance to make the HIV prevention drug PrEP available on the NHS is disgraceful. We now know of cases of young men who have tried to gain access to PrEP, who have been turned away and who have subsequently contracted HIV. These men's HIV statuses were entirely avoidable. The Government must now act to prevent this from happening again.
"The disease is still deeply misunderstood. Etched into much of the public's memory as a death sentence, HIV conjures images of gravestones and a life marked by tragedy. The reality is that today, the prognosis is wildly different to what it was when it was bought to the public's attention. If treated, someone who is HIV positive, like myself, can expect to live a long and full life with little to no side-effects from the drugs regime.
"I hope that my coming out serves to defy the stigma around the disease. I hope that more people will understand that effective treatment keeps people who are HIV positive healthy, and it protects their partners. That my story might encourage others to get tested and ultimately begin their treatment earlier on.
"Those who have HIV or who have recently been diagnosed should know that they are free to pursue every aspect of public life without hindrance."
Labour leader Jeremy Corbyn said: "Lloyd has shown enormous courage today. I know the whole Labour Party is proud of him. His dignity and hope will inspire people across the country and around the world – those with HIV, and also those of us who will always stand together with them.
"Thanks to activists and campaigners, from Act Up to parliamentarians like Lloyd and Chris Smith, stigma against people with HIV is gradually lessening. And people who are HIV Positive and have access to treatment can now be sure that they will remain healthy and that their partners are protected.
"But we must remain vigilant against prejudice, and we must fight for everyone to have access to effective treatment.
"Lloyd's bravery represents the very best of Labour. This World Aids Day, I will be proud to wear the red ribbon in solidarity and respect."
More from LabourList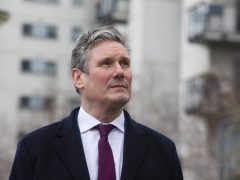 News
Labour has called on the government to "act now to save lives and livelihoods" by setting a hard…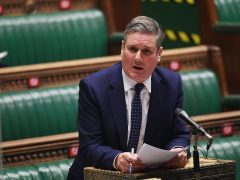 News
Keir Starmer has been urged in an online meeting of the parliamentary party tonight not to ditch the…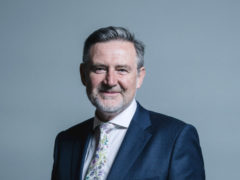 Comment
Tonight will be like old times. The lobby correspondents gathering outside Committee Room 13. Ears pressed to the…