On 3rd October 2015, a bus lost control and crashed into a shop in the centre of Coventry. The crash killed 7-year-old Rowan Fitzgerald, from my constituency of Warwick & Leamington, as well as 76-year-old Dora Hancox from Nuneaton. Two more people were seriously injured. On Tuesday, the bus company – Midland Red, a wholly-owned subsidiary of Stagecoach – pled guilty to two charges under the Health and Safety at Work Act of putting members of the public and their own staff at risk. They received only a fine.
The now 80-year-old driver was unable to even be tried due to the poor state of mind he is in after being diagnosed with dementia – a factor that may have played a part in the crash. What is most concerning is that there was an absolute inevitability that such a tragedy could happen. He had been involved in four crashes in three years. He was assessed by the company's driving school just seven months before the crash, who said he wouldn't have even passed an initial driving test. Controllers were told to limit his shifts to just a few hours per week.
Despite all this, Midland Red still let the then 77-year-old driver work an obscene number of hours leading up to the day of the crash – 62 hours, 76 hours, 76 hours and 75 hours in the four weeks before. The bus driver clearly should have made the decision to stop working, but Midland Red allowing him to continue, and work such long hours, is even worse – nothing short of corporate manslaughter which killed two people.
The fact Midland Red have escaped with only a fine is a sad indictment of our criminal justice system. Individuals from Midland Red who ignored repeated warnings over a three-year period about the safety of letting this person drive should have received personal punishment for the decisions they took.
The other key issue with all of this is that our laws around the working hours of bus drivers are clearly not keeping the public safe. The fact that the driver had been working 70+ hour weeks leading up to the crash undoubtedly had a part to play in causing this accident. However, this is entirely legal under British law, as local bus drivers are not subject to the same working hour regulations as long-distance bus drivers or lorry drivers.
Under EU law, a long-distance bus driver or lorry driver cannot work more than 56 hours a week, or more than 90 hours over any two consecutive weeks. However, this EU law does not extend to bus drivers on local routes (of less than 50km) incredibly. The British laws which regulate bus drivers' hours do not have any limit. If an individual driver chooses to opt out of the EU Working Time Directive, that driver can work as many hours as they choose and their company allows them to do so.
I believe this tragedy could have potentially been avoided if working hours for local bus drivers were capped at 56 hours a week, and no more than 90 hours over any two consecutive weeks, as it already is for long distance bus drivers and HGV drivers.
I will be taking this issue to Parliament, where I hope I can persuade colleagues of the need to bring local bus drivers hours in line with those for long distance bus drivers and lorry drivers. In 2014, Jeremy Corbyn and John McDonnell supported a similar call for "European regulations on drivers' hours to cover all commercial journeys by passenger carrying vehicles in the UK" by signing early day motion 497. As the motion notes, this is something unions have been calling for for some time, but which has not been translated into a change in the law.
It is imperative that we do everything we can to help protect people using buses as well as pedestrians in our town and city centres – two more lives cannot be lost the next time a bus driver is asked to work too many hours than is safe.
Matt Western is MP for Warwick & Leamington.
More from LabourList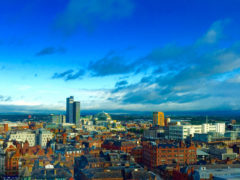 Comment
Demand for cycling and active travel is booming across the UK. A trend that developed during the pandemic…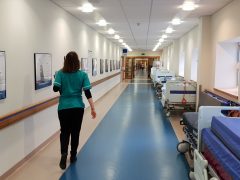 Comment
As a nation, we're getting sick in all kinds of ways. Life expectancy gains have stalled, people are…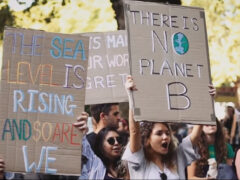 Comment
A few weeks ago, as local election results poured in, Keir Starmer claimed that "we are on course…