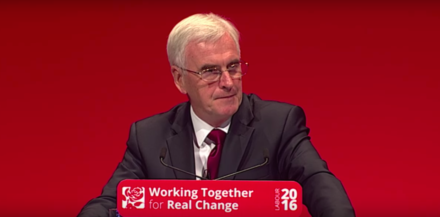 Last week, as Brexit dominated the airwaves and print, a damning 24-page United Nations report was released. Its contents were damning, to say the least. The government will undoubtedly have hoped the public were too distracted to notice the shameful exposé.
A UN special rapporteur on extreme poverty toured the UK and found that eight years of austerity has ravaged the nation and blighted its poorest, whilst pushing millions more into poverty. Professor Philip Alston estimates that 14 million – a fifth of the population – are in poverty, with a staggering 1.5 million destitute at some point last year. And, he suggests, it is the product of chosen social engineering. Austerity is, was, and always has been political.
The report states what we can all see to be true simply by walking the streets of our major cities and towns. Rough sleeping is up by 134%. Foodbank use has soared. In-work poverty – affecting those deserving 'strivers' the Tories apparently care so much about – constitutes 60% of all households in poverty. An estimated 3.1 million children with working parents will have lived below the breadline this year.
This UN report illustrates a clear truth: British society is ill, and it is the result of political choices – decades of them. Consecutive choices that favour the rich at the expense of the poor. The Tories have done what they always do, and acted as reverse Robin Hoods. The effects are now becoming so stark that they can no longer get away with it.
Still, the government doesn't stray from this course. In the last budget, they chose to give £2.8bn to the wealthiest, with little or nothing for the poorest and for struggling workers. Distributional analyses by the Resolution Foundation made it clear that this autumn budget was the latest in a long line of regressive and unjustifiable budgets. 
This UN report highlights also that the Tories have bought society to its knees, not only through direct cuts, but also because it prioritises the erosion of fair taxation. As a party, Labour has been cautious on tax and redistribution. In the last budget, we decided to support tax cuts for the wealthiest. That political choice can be put down to a constant fear of being seen as fiscally irresponsible, which has blocked us from having a truthful conversation about tax and wealth redistribution. This honesty is particularly needed at a time when inequality has never been more painful.
This is a difficult conversation. People tend to see median income in the UK as far higher than it actually is, and £60,000 as an achievable target income. But our social contract is falling apart, and people are beginning to see that. The report itself notes that the middle classes will begin to "find themselves living in an increasingly hostile and unwelcoming society", owed to the breakdown of its communities.
It is no longer sustainable to keep using this political calculation. We cannot ever support reverse redistribution whilst these grotesque changes to the very social fabric of Britain continue to play out. We must be truthful now. We must be honest that radically reversing austerity, preventing societal breakdown and injecting the money needed to reinvigorate our society will involve also reversing decades of unfair tax breaks, even those offered in the last budget.
Instead of fearing 'tax and spend', we should point out that Tory political choices involve spending too – only that the government is taking what should be spent on social security and boosting the lives of the poor, and giving it to the well-off. And our conversation around tax is not just about income, of course. A tax system of the future, under a Labour government, ought to focus on assets and land, which is a fairer way to ensure those with unearned wealth are paying their keep. We should be radical about that too.
If we are ever going to reverse Thatcher's narrative on taxation and redistribution, let's do so now. This damning UN report should spell an end to any equivocation on the role of taxation in a healthy society.
Jade Azim works for a Labour MP.
More from LabourList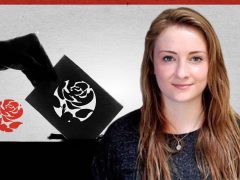 Comment
As a junior doctor working in the coronavirus wards, I have witnessed socialism in action. Health workers of…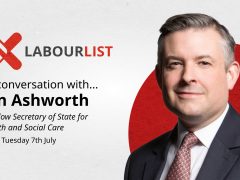 Video
Join us at 6pm on Tuesday, July 7th, for our latest "In conversation with…" online event featuring LabourList…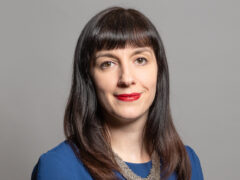 Comment
Rishi Sunak will deliver a statement in the Commons on Wednesday. Detail has been thin on the ground,…