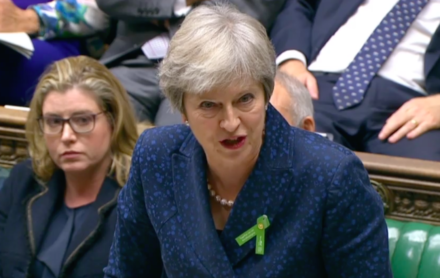 Sign up to LabourList's morning email for everything Labour, every weekday morning.
Last night, Theresa May's government collapsed even further. First, the Remainers enjoyed a victory at the Prime Minister's expense. 11 Tories forced government concessions by supporting Chuka Umunna and Anna Soubry's cross-party amendment to the Finance Bill, which compels the government to compare the cost of May's Brexit deal against staying in the EU. Then the Brexiteers had a go. Not the ERG, who've so far failed to get 48 no-confidence letters in despite raising expectations, but the far more ruthless and cunning DUP. May's confidence-and-supply partners abstained in Budget votes last night, and even backed a Labour amendment. In doing so, they sent a clear message: we're ready to pull the plug, and we're not kidding about how much we dislike your Brexit deal.
"We no longer have a functioning government," Jon Trickett commented. "Something has got to give." John McDonnell added: "Constitutional custom and practice in this country dictate that if a party in government cannot command a majority in Parliament it should stand aside and allow the opposition party the opportunity to seek to form a government. We are now clearly moving into this territory." The Shadow Chancellor is right to carefully say we're only "moving to this territory". Unfortunately, the Fixed-Term Parliaments Act continues to prop up this sham of a government by requiring an early general election motion to be agreed by at least two-thirds of the Commons. It's no longer about commanding a majority, but having the confidence of the House. The other inconvenient fact about yesterday's event is that Labour lost the vote on that budget amendment, even with the DUP's help, thanks to the absence of a number of Labour MPs including Jeremy Corbyn himself. Just five extra votes would've made a big statement about the government's loss of control.
Today, Labour is announcing a new policy on snobbery. In government, the party will move to tackle "snobbery" in society by ending the requirement for academic qualifications in the civil service unless those A-Levels or degrees are genuinely relevant. As an effective Shadow Education Secretary with no qualifications from school let alone a degree, it is fitting that Angela Rayner will be announcing the reform. To "end the assumption that academic qualifications should be a basic entry requirement for jobs in Whitehall" would spark a "deep seated culture change", Rayner will tell the Association of Colleges conference. "Government itself will lead the way in setting a clear example to other employers… And we will ensure that those working at the heart of government become more representative of the country they serve."
Rayner has another notable speaking engagement this evening, when she will be joined by Jeremy Corbyn at the March for Education. Meeting outside Westminster Cathedral at 5.30pm, campaigners are protesting against the austerity inflicted on schools by government, and the attitude typified by Philip Hammond's infamous "little extras" pledge. A newly qualified teacher has written today for LabourList on why she's attending: "I have witnessed first-hand the impact of starving our schools of the funding they so desperately need… It is time for parents, educational professionals and pupils to say enough is enough, and march for education."
Sienna @siennamarla
Sign up to LabourList's morning email for everything Labour, every weekday morning.
More from LabourList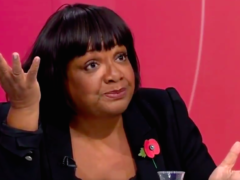 News
Shadow Home Secretary Diane Abbott has said that ending freedom of movement on 31 October "will create chaos,"…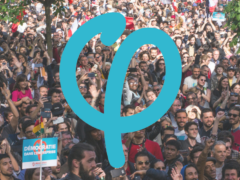 Comment
"Qu'ils s'en aillent tous!" – Jean-Luc Mélenchon In the centrist imagination, "populism" is understood as a caustic, anti-democratic…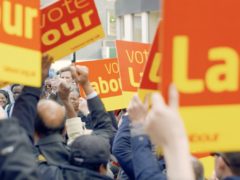 Comment
In my previous article on trigger ballots, I wrote about how it has become much easier to "trigger"…