The results of the latest Young Fabians election, voting in a committee of 12, have been released today.
Below are the results in full.
Miriam Mirwitch – 264
Charlotte Norton – 247
Abdi Duale – 237
Deeba Syed – 222
Jack Phipps – 221
Ava Etemadzadeh – 207
Emma Bean – 199
Adam Allnutt – 195
Kyalo Burt-Fulcher – 167
Jakub Stawiski – 167
Luisa Attfield – 163
Stella Tsantekidou – 157
Unsuccessful candidates, who received between 152 and 14 votes, were: Eluned Anderson, Alexander Georgiou, Isobel Housecroft, Hunter Christopher, Cameron Beavan-King, Mark Whittaker, Nathaneal Amos-Sansam, Leon Fox Alleyne-Mclaughlin, Tristan Grove, Anna Rehfisch, Stephen Curtis, Katie Trueman, Maura Mckeon, Noreen Kaleem, Caroline Saludes, Luke Heselwood, Liam Blacklock, Nolan Macgregor.
Voters were allowed to pick 12 candidates. Young Labour chair Miriam Mirwitch topped the ballot with 264 votes, while Antics editor Charlotte Norton came second with 247.
Both Charlotte Norton and Young Labour Lawyers chair Deeba Syed campaigned to win the position of Young Fabians chair. The specific posts are yet to be voted on internally, but it is thought likely Norton will become chair due to the balance of the newly elected committee.
Former Labour staffer Abdi Duale tweeted: "It's an honour to have been elected to the @youngfabians Executive committee, slightly unbelievable that I've won. Commiserations to all the fantastic candidates who didn't get on. Thank you to everyone who voted for me, can't wait to get stuck in!"
Ava Etemadzadeh, who has been outspoken about Labour's sexual harassment complaints procedure after pursuing her own claims against Kelvin Hopkins MP, commented: "Pleased to have been re-elected on to the @youngfabians executive committee. Thank you very much to all those who voted for me. I won't let you down."
Adam Allnutt tweeted: "Over the moon to have been re-elected to the @youngfabians committee for another year. Really looking forward to working with @LGA_Labour again and the Policy Networks on another project!"
Jakub (Kuba) Stawiski, who originally intended to run as chair before stepping back to endorse Charlotte Norton, said: "Delighted to have been re-elected for the third year running to the @youngfabians exec! Congrats to @Charlottelvn90 who smashed it! Congratulations to all elected and commiserations to a fantastic group that just missed out – gutted for you!"
The Young Fabians are the under-31 section of the Fabian Society, a Labour-affiliated reformist think tank that is officially non-factional but regarded as largely Corbynsceptic.
The Young Fabian annual general meeting will take place on Saturday 24th November, and the national Fabian AGM will be held on Saturday 17th November in Manchester.
More from LabourList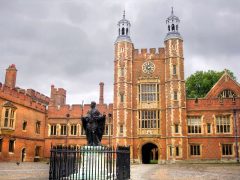 Daily email
No turn? Good morning. The i reported last night that Labour would ditch plans to remove charitable status from…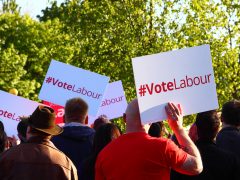 News
This year's Labour Party conference in Liverpool is one of the most hotly anticipated yet under Keir Starmer's…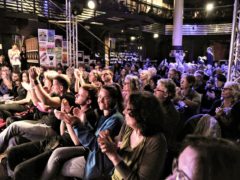 Comment
The rollback of Labour Party democracy continued this week with activists and unions now blocked from using conference…