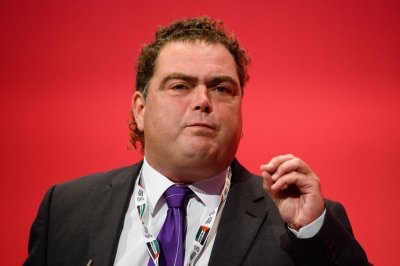 Theresa May's government has become the first in British history to be found in contempt of parliament. Three defeats in 63 minutes for the executive at the hands of our MPs is yet another record. And her extraordinarily rotten deal with Brussels looks certain to go up in flames before next week is out.
Into this volatile mix, throw the opinion of the European Court of Justice's Advocate General that Britain can unilaterally pull the plug on Article 50. Add the fact that parliament has voted for itself to take back control of Brexit from the Tories when the government is defeated next week. It looks like no-deal will be confined to the dustbin of history.
May's words at the start of Tuesday's debate on the meaningful vote had all the hallmarks of a farewell speech. And with good reason. Her desperate deal at any cost will relegate Britain out of the European Union into an uncertain half-in, half-out, half-baked future. Not a choice anyone voted for in 2016 – and one that our parliamentary Labour Party must reject when the chance comes.
"Norway-plus" appears to be the growing political choice among Tories to get themselves out of the mess they have created. But this is not an economic necessity, nor nicety. Steering Britain up a Norwegian fjord without a paddle neuters us within EU laws. But, as May has menaced, it does have just one credible alternative: no Brexit at all. Seizing this initiative is now a carpe diem moment for Labour.
Winning a vote of no confidence over a government is not easy. 1979 was the last time it happened in Britain. But with the DUP thawing to our party, it may be possible, although there can be no complacency about its probability. Every one of our Labour MPs' duty next week is to vote down May's rotten deal. There will be neither excuse nor pardon for those who let us down. Our movement rightly venerates our heroes but deeply despises turncoats, and there will be no hiding place for those who vote with the Tories for May's deal. There's nothing in it for our British workers and their families, whose lives will get harder, so it must be rejected out of hand.
Let's be crystal clear: there's no Brexit antidote to the deep divisions and sickening inequality within our country. Worse, any adverse economic impact from leaving the EU will fall disproportionately on those who can least afford it. Our party's manifesto – For The Many – is the balm that can start to heal our divided country's wounds. And winning the right to implement it means May's government must be brought down.  We need to focus on the very big prize of the renewal that our ambitions for rebuilding a fairer Britain offers. However, there is the very real danger that an incoming Labour government gets dragged into the Brexit quagmire.
Our Corbyn transformation programme trumps everything else, so scant ministerial efforts nor our parliamentary time should be wasted on deciding the kind of future relationship we want with the EU. A general election is hopefully just around the corner. A settled, clear position on Europe must be part of our refreshed manifesto. It's why I'm advocating a special conference of our party so we can clearly set out our Brexit stall, in light of a very rapidly evolving situation.
It's my view that we should try go keep our policy proposition as simple as possible. We can ill afford to have an incoming Labour government wasting another 30 months pursuing the Tories war on our European partners – our voters won't forgive us. We have far, far more important things to do, like saving our NHS, building an economy for the many, implementing a new deal for people at work and making sure no one is left behind. Jeremy is renowned for his pursuit of peace. It's time for him to broker a deal that brings peace at home and extends an olive branch to our European neighbours.
Our six tests, endorsed by conference, have the overwhelming support of our membership. They effectively settle the Brexit policy options our party can pursue in exchange for our country's economic wellbeing. Shadow Chancellor John McDonnell has rightly said that trade-offs are necessary to reach a good deal and is on the record saying that retention of free movement is the price we may need to pay for full access to the single market. This is the kind of adult candour that I called for from the rostrum at our conference earlier this year. John is, of course, dead right. There has never been even the remote possibility of a milk and honey Brexit. So with May on the rocks, time is nigh for adding further clarity and decisiveness to our position. Let's renew our vows with Jeremy's Remain and reform vision now we know that we can unilaterally stop the Brexit clock.
Of course it's vital our party does not ignore those who voted Leave. An offer of a popular vote – which must be a choice between Jeremy's Remain and reform vision and a Norway-plus variant – is viable. Let our people decide between the vassalage of the latter and creating a Europe For The Many. Let's commit our party to campaign for Jeremy's Remain and reform vision when we call the popular vote. And if the Tories somehow cling to power after next week's defeat, let's also gear up to fight for a popular vote – with a Remain option – on whatever rotten deal they finally agree.
Manuel Cortes is general secretary of the TSSA.
More from LabourList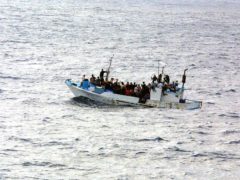 News
Civil service union leader Mark Serwotka has said union members are "sick of clearing up the mess" caused…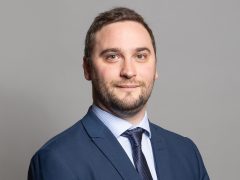 News
Former Conservative MP Christian Wakeford, who defected from the Tory Party earlier this year, has joined Labour's frontbench…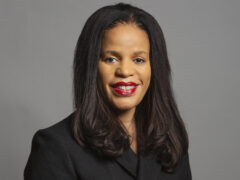 News
Former Labour MP Claudia Webbe has lost her appeal against her conviction after being found guilty last year…