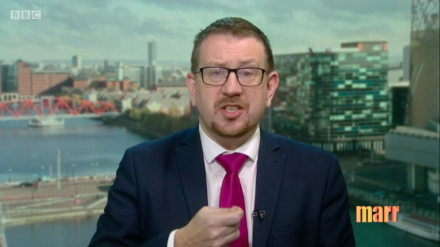 Andrew Marr Show
Andrew Gwynne confirmed reports that Labour will be 'throwing the kitchen sink' at the government before Christmas recess with urgent questions and debates in parliament, in an effort to force May to bring her deal to the Commons. Labour's local government spokesman also revealed that a motion of no confidence in the government would only be tabled once May's deal is put to parliament.
On the next week in parliament: "We will be using whatever mechanisms we have at our disposal next to week to try and force the government to bring forward that deal for a vote before Christmas."
On a motion of no confidence: "We want to do that when we can succeed, and the first step is to get this deal decided on by the House of Commons. Until the Commons has had its view on Theresa May's deal, she's going to limp on, pretending that this can get through."
Will Labour table a no confidence motion in the govt?

Shadow Communities Sec Andrew Gwynne tells #marr priority is to force #meaningfulvote before Christmas

Read more: https://t.co/MVG6gCMUnx pic.twitter.com/ed2cDZ77tT

— BBC Politics (@BBCPolitics) December 16, 2018
Chuka Umunna, a prominent 'people's vote' campaigner, admitted that not enough MPs back a fresh referendum, but said they would change their positions in due course. The backbench Labour MP warned the Prime Minister was "leaving our country in limbo" by deferring the vote on her Brexit deal, but also disagreed with Labour's line that a better deal could be negotiated.
On a fresh referendum: "I'm honest enough to say, look, do we have the numbers for a people's vote on this Brexit mess right now in the House of Commons? No, we don't."
On May's deal being voted on by MPs in mid-January: "That is unacceptable."
On Labour's alternative: "There is no better deal at the moment."
More from LabourList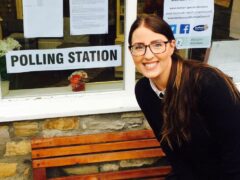 News
Laura Pidcock, the former Labour MP for North West Durham, has resigned today from the party's national executive…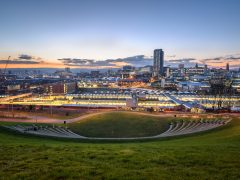 News
Labour has selected Oliver Coppard as its candidate for the South Yorkshire mayoral election taking place on May…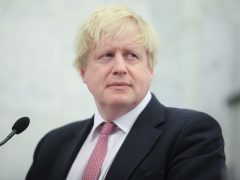 Video
Boris Johnson lied when he claimed that he had not intervened personally in the evacuation process in Afghanistan…